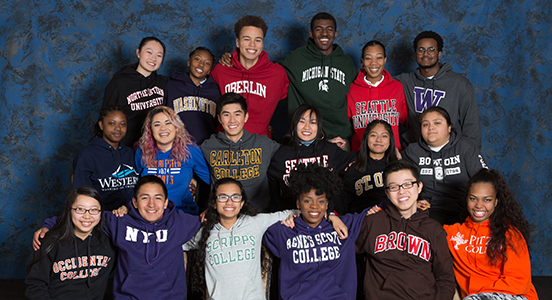 Rainier Scholars provides academic preparation, leadership development, and personalized support to low-income students of color in the Seattle school district. As a Minority Business Enterprise and a strong supporter of both local schools and diversity, we're proud to support both financially and via the internship program. We've been named a Keystone Partner with Rainier Scholars since 2017.
"I didn't just learn about marketing but also what it's like to work in a warm, intellectually challenging, and supportive environment. Everyone—from entry-level analysts to executives—were willing to teach me, become my mentors and my friends." – Andy Pham, 2016 intern.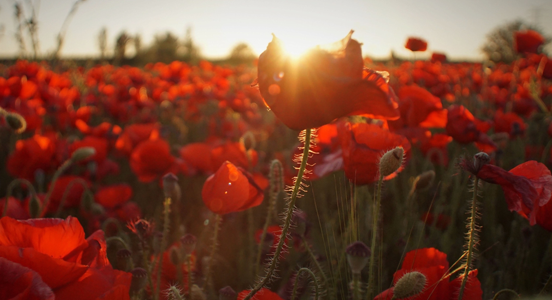 ANZAC Day, April 25th, is one of the most important national days of pride for Australian and New Zealanders, wherever they live across world. Although originating as a commemorative dawn service to remember the fateful morning in 1915 when Australian and New Zealand Army Corps (ANZAC) soldiers landed to fierce opposition on the Gallipoli (Turkey) coast during World War I, it's grown to become a significant national day of remembrance for all lives lost in military or peacekeeping operations. The Day also commemorates the massive casualties within the Turkish community during the eight month battle of Gallipoli.
In collaboration with ANZAS Organization and Kangaroo and Kiwi, we have proudly sponsored four years of ANZAC Day remembrances. These events include a dawn memorial service, speeches, music, and refreshments.
West Seattle Wildcats Rugby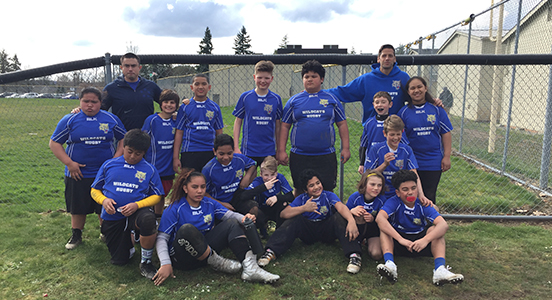 The benefits of team sports for children (and adults!) are well established. On the West Seattle Wildcats teams, players work on game fundamentals, improve their physical fitness, engage in team-building activities, and have a great time – they're learning life skills that they'll use throughout adolescents and into adulthood. Logic20/20 worked with community members to build a rugby league in West Seattle for 1st-8th graders and continue their support by coaching and sponsoring the teams.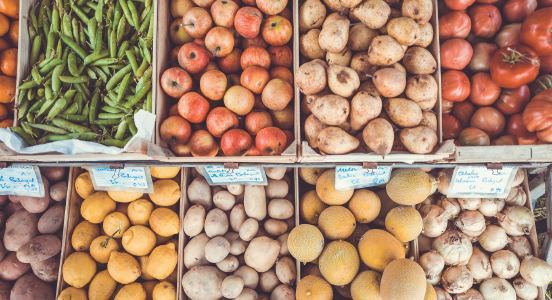 Logic20/20 is a consistent supporter of our community's local food bank, via Northwest Harvest, and participates annually in a toy drive to help local families around the holidays. It's a way that our entire company can easily be involved to support and give back and is a fun opportunity for a little internal competition between our different business groups. Members of the volunteer committee help organize the event, from box collection and company hype to food pickup and ice cream party!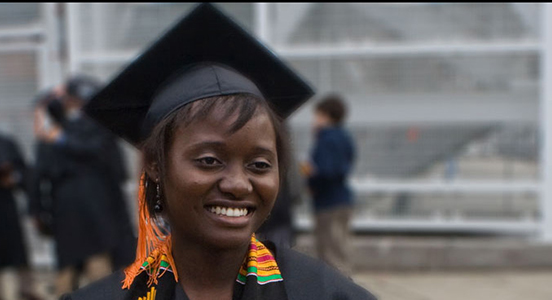 Leaders for Africa is a Seattle-based non-profit organization whose mission is to develop a community of well-trained, well-connected, world-class ethical leaders in Africa who will serve the people and act as catalysts for community and national development. Leaders for Africa equips future leaders to harmonize the sometimes-competing demands of a global economy and the needs of their communities through education and leadership opportunities in the United States.
Logic20/20 sponsored Eunice Naswali, who is using her "Masters in Electrical Engineering to inspire the next generation of Ugandan students to learn computing, programming, and technology skills." Learn more about Eunice's journey here.