Advanced Analytics
Careers at Logic20/20
High impact solutions, leading edge technology
The Advanced Analytics team is a multi-disciplinary band of data engineers, data scientists, and visual analytics professionals who work to solve complex business problems with data-driven solutions. Because we're a consulting shop with a diverse clientele, our team members have the chance to take on new challenges on a regular basis, working on new and exciting projects with different teams and different technology stacks.
As part of our team, you'll have the chance to…
Design highly performant data platforms in the cloud that provide valuable data integrations to the business
Help our clients drive data culture through workshops and design and dashboard development
Enable the client to distinguish the signal from the noise to improve their business
Bring clarity to the client by organizing their models to clearly align with their business and KPIs
Light up production-grade systems with data science solutions
Featured Solution
Benefits of Data Science for Utilities
At Logic20/20, our teams are using data science in the utilities industry to scale capabilities, tackle more use cases, and handle higher volumes of data.
Learn more about how your organization can leverage analytics and data science to reduce costs, increase speed of innovation and more.
"In much the same way that putting good data into a process can produce positive results, the hard work our team puts in pays off."
Benefits to support your life
Medical, vision & dental with FSA/HSA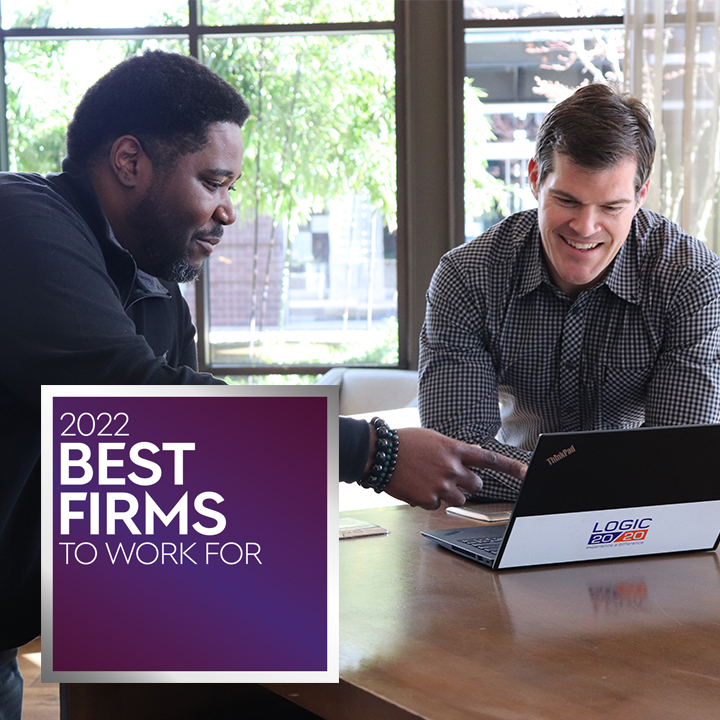 Consulting Magazine's Best Firms to Work For
Logic20/20 was honored by Consulting Magazine in the "Small Firms" category for their innovative and collaborative company culture.
Looking for a new role?
We're hiring and would love to talk to you.