Quick summary: AI call center tools enable customer service organizations to empower their reps and evolve from cost centers to revenue generators.
Contents
6 AI call center use cases for empowering customer service reps to generate revenue
2. Suggesting the next best action
3. Delivering automatic summaries
4. Recommending knowledge base content
5. Delegating to virtual assistants
6. Offering payment arrangement widgets
AI delivers real results in customer service KPIs
Taking the customer care rep experience to a new level
Many customer service organizations are already familiar with the cost-saving benefits of contact center AI technologies. Gartner predicts that, by 2026, conversational AI within contact centers will reduce costs by $80 billion. However, today's enterprises are looking beyond cost cutting and recognizing how empowering agents with AI can transform customer service organizations from cost centers into revenue-generating assets.
Meet your new sales force
Through call center AI applications, customer service reps tap into valuable insights that empower them to turn customer interactions into selling opportunities. And because AI bots can handle low-level requests such as password resets, human reps have more time to spend on revenue-generating conversations instead of rushing to pick up the next call.
When a major telecom enterprise put this principle into practice, they found it quite easy to train their customer service reps in the art of selling products and services. Call center reps deal with customers directly day in and day out, so it's only natural that they become experts in the problems and aspirations surrounding the customer experience. This expertise forms a solid foundation for reps to capitalize on opportunities for discussing the organization's latest promotions, new products, upgrade offers, and more.

6 AI call center use cases for empowering customer service reps to generate revenue
Customer service organizations are leveraging AI for call centers in various ways to accelerate the resolution of customer issues and to deliver context-based insights to human agents. Both these outcomes help call centers transform into revenue generators by
• Allowing the reps more time for discussing products and services
• Providing customer-specific information that reveals selling opportunities
1. Uncovering customer intent
In traditional customer service interactions, it often takes the rep several minutes of question-and-answer to discover the caller's true intent. AI and machine learning–based intent prediction models can analyze call content in real time and compare it with known "trigger topics." They can then pinpoint the reason for the customer's call with high accuracy and deliver the exact resources the agent needs to resolve the issue promptly.
2. Suggesting the next best action
Because AI call center technologies enable real-time analysis of calls, they can use this data as context in recommending to the rep the right solution for the customer at the right time.
3. Delivering automatic summaries
Customer service agents have historically spent considerable time taking notes during customer calls, which not only diverts their attention from the conversation but also involves a high risk of error. Contact center AI enables the creation of summaries automatically at the end of each call, which can then be stored in the customer record as context for the next interaction.

4. Recommending knowledge base content
Customer service representatives can spend as much as 5 to 10 minutes per call searching through the organization's knowledge base for information they need regarding promotions, troubleshooting steps, internal system notifications, etc. AI models can be trained to predict and deliver the most relevant knowledge base articles for resolving the specific issue based on the customer's profile and/or activity.
5. Delegating to virtual assistants
By implementing AI-powered virtual assistants ("chatbots"), organizations offer customers the opportunity to self-serve for simple tasks like resetting a password or changing an address. More requests handled by AI means fewer calls and messages going to human agents, who are then freed up to spend more time on revenue-driving activities.
6. Offering payment arrangement widgets
For some organizations, many of their customer service interactions center around bill payments, and many of these can be resolved by offering the customer a payment arrangement. By building payment arrangement widgets into their virtual assistant platforms, organizations can leverage AI to
1. Auto-detect the customer intent from inputs such as "I can't pay my bill this month."
2. Determine which payment arrangement(s) are available to the customer based on their profile.
3. Deliver a link to a self-service form where the customer can review terms and choose a payment plan.

AI delivers real results in customer service KPIs
Because happy customers are more likely to generate repeat business and referrals, improving customer satisfaction can have a dramatic positive impact on revenues. When we worked with our telecom client to implement AI for their call center reps, the impact on customer service KPIs was significant:
• Automatic summaries shortened call resolution times by an average of 26 seconds, resulting in an estimated $20 million+ saved per year in call center operating expenses.
• Customer intent prediction was scaled to more than 20,000 agents servicing 20+ million messaging interactions per year, shortening the average conversation by a minute or more.
• AI-driven knowledge base search improved first call resolution (FCR) rates and led to an overall increase in Net Promoter Scores (NPS) and Customer Satisfaction Scores (CSAT) with customers on the phone.
• Applying AI to the payment arrangement experience reduced customer callbacks by over 7 percent.
Taking the customer care rep experience to a new level
When customers call a contact center, they trust the agent to resolve their issue in a way that produces the best possible outcome. By implementing AI call center solutions for their representatives, customer service organizations build on their human team's ability to solve problems when they make customers aware of the products and services that can enhance their experience.
The result is a win-win-win: the customer learns about solutions tailored to their needs and preferences, the agent gets to help the customer in ways not available to them previously, and the company builds revenues by opening up new sales opportunities.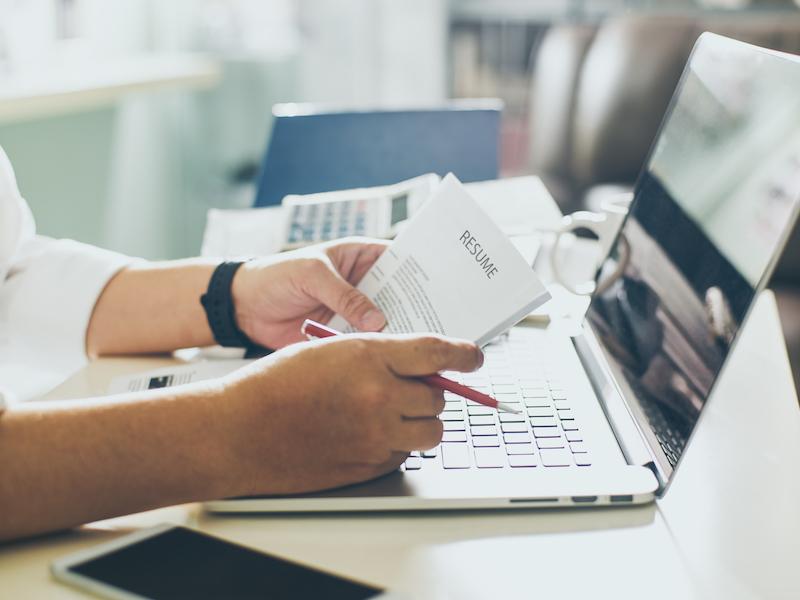 Digital transformation done right
We create powerful custom tools, optimize packaged software, and provide trusted guidance to enable your teams and deliver business value that lasts.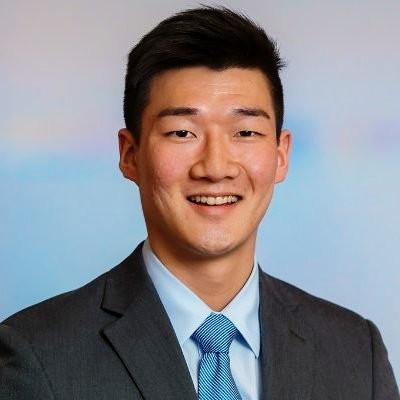 Paul Lee is a Senior Manager in Logic20/20's Digital Transformation Consulting practice, with experience in digital, customer experience strategy, and technology implementation engagements.