Hi! I'm Juliana Su, the managing director of consulting here at Logic20/20. I work in our Advanced Analytics and Strategy & Operations practices. You may have seen some of my previous posts here on our blog. If you're curious about my daily work, here's a peek!
My days are pretty fluid. There are a lot of things that come through the door that need to be fit into each day, so I stay open and flexible to make sure I can accommodate as much as possible. That said, I do have routine meetings that keep me and my teams on track.
MY MEETINGS
Each day I have a combination of internal and external meetings. Meetings are grouped into tactical, strategic, and administrative.
TACTICAL MEETINGS
These are in a one-on-one format. They include meetings with employees and consulting checkpoint meetings with our finance, recruiting, and sales departments. Most of the time, I attend these weekly, but some are monthly or as needed.
STRATEGIC MEETINGS
These cover a few different things. Some are about business development (both internal and external), while others focus on offerings and ideation. It's important to me to stay ahead of what we can offer to the marketplace. I also have some meetings that discuss our continued growth in the Bay Area. Some of these meetings happen weekly but most are generally monthly.
ADMINISTRATIVE MEETINGS
These focus on career and performance management, employee engagement, and company policies. These happen weekly and as needed.
WHAT I LOVE ABOUT LOGIC20/20
I love working at Logic for a few reasons: the people, the culture, and the challenging nature of the work. There are interesting problems to resolve both internally and externally, and I get to tackle them with clever people in a fun environment.
We recently had a consulting off-site that focused on team building, leadership, career development, and growth. It wasn't a run-of-the-mill day of meetings; our group did a cooking class together at Blue Ribbon Cooking School! It blended a really fun spirit of competition and camaraderie, which ties back into what we pursue here at the company: creative problems that require teamwork to solve.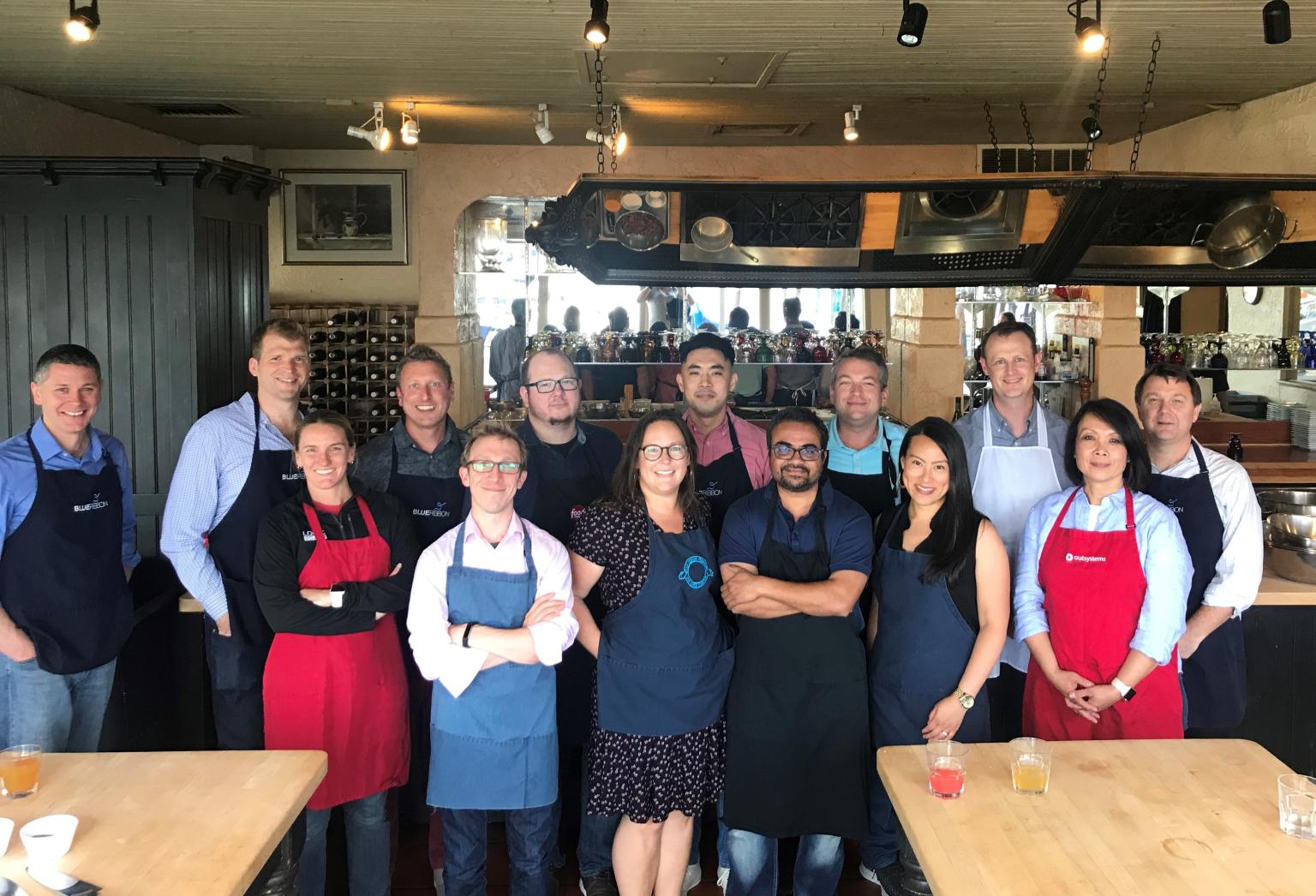 Working at our headquarters in Seattle is great because I get to interface daily with other groups that aren't on my team, and I get to holistically see the inner-workings of the company, both of which are really beneficial to teamwork and having a successful day.
LOOKING AHEAD
I love that Logic provides the opportunity to work with smart, dynamic people, and that we deliver innovative digital experience solutions to the marketplace. I'm looking forward to expanding our marketplace offerings and brand recognition, as well as expanding to new geographies!