Have you ever had a job you were excited to go to each day? The first one for me was many years ago as a tour operator in the camping industry. The work was grueling and physical, and the days were long, but there was such a comradery amongst my colleagues that we were thrilled to be there. We were there to provide superb experiences for our customers, and we genuinely enjoyed doing that as long as we were doing it together. When I came to the helm of my own business & technology consultancy years later, I knew that I wanted to replicate that positive work culture.
I feel like I'm achieving that goal and creating a place where people want to work, and in turn, a company that clients want to work with. Our company fosters a "Culture of We"; a relaxed environment that embraces collaboration, innovation, and flexibility. Our vision is simply to be one of the best companies to work for AND one of the best companies to do business with. We realize that if you focus on your employees first, the ultimate result will be satisfied clients.
So, how do we create that experience for our people??
Hire Exceptional People & Treat Them Like Rock Stars
Our most important asset is our people. We seek out gems: highly intelligent people who love working in team environments. These people positively embrace challenges and are committed to coworkers and clients. Do you know that sort of person who sees an obstacle and immediately starts planning a way to overcome it? Those are our people. Once we find someone who aligns with our values, we embrace their talents and empower them to thrive, while at the same time, giving them access to learn, grow their skill sets, and lead.
It's no secret that people are at their best when they are healthy and happy. Work life, home life, emotional wellness, and physical wellness are all interconnected. Our philosophy is that if you support people in all aspects of their lives, it will pay off big with the quality of work they can produce and increase the satisfaction they get from that work.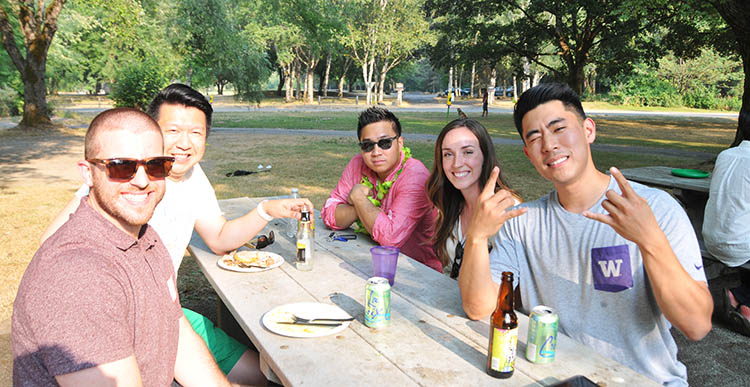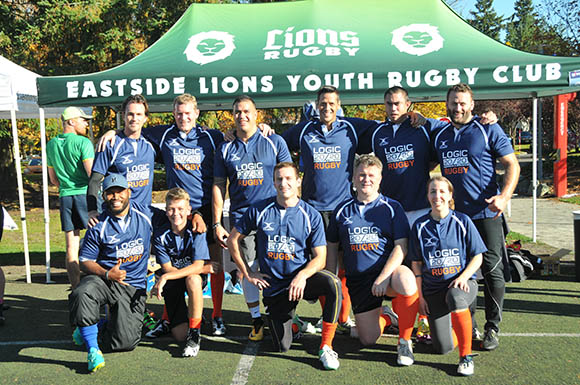 Promote collaboration
If you've ever played on a sports team (rugby is my game), you probably know that there is no better way to succeed than as a team. Really. Teams leverage the skills of each player while working harmoniously to take on challenges. To say we have team spirit at our company is an understatement. Some organizations promote competition among coworkers, hoping to increase individual success and drive, but we find that model only creates a tense and anxiety-inducing environment. Don't misunderstand, we are a competitive group, however I realized that a team is only a team when they feel like a bonded unit. Everyone is a contributor, and everyone has a stake in our team's success.
There are a few different ways that we keep our team spirit strong:
Mentorship
Everyone has a mentor to help them on board and get them up to speed and everyone, from the earliest entry position to the CEO, has a mentor to help them grow in their role and is encouraged to have mentees of their own. We are constantly striving to learn and improve.
Peer recognition
Being recognized by your leadership gets you brownie points, and often gets you promoted and a pay increase. It's a pretty good feeling. Being nominated as the best team player by your peers is both humbling and motivating beyond words. Logic20/20's Logically Outstanding Contribution Award (LOCA) is our employee-driven awards system. Any employee can nominate a coworker who goes above and beyond. This system helps promote the idea of cooperation and ensures that hard workers are acknowledge for their successes from all levels, not just from the top, down.
Play together, stay together
Usually, the strongest bonds are made when people are enjoying themselves outside of the office. Our social committee works hard to ensure that there are enough social activities on the calendar to satisfy the most extroverted individuals in our group. Over the years, employees have also formed company sports teams, such as softball, soccer, and basketball. What better way to build a bond than to high-five your coworker after their three-pointer? Not a sports fan? Not interested in hanging out outside of the office? No problem. We build Lego. Yep, Lego! We have big sets laid out on a table in a communal work area. We have Scrabble games amongst teams, Atari competitions, and much more.
Encourage community involvement
We find that those who excel in our company culture are the same people that are heavily involved in their communities. We tap into that drive and encourage our people to get involved in additional community projects by counting community volunteer hours towards billing hours and by organizing outreach opportunities for our teams to work in the community together. As a company, we also support many nonprofit organizations, such as Rainier Scholars.
The end result: satisfied customers
Our "Culture of We" approach is working, and we see the results with both our employees and our happy (and repeat) customers. Because we work in sync as a dedicated and cohesive team, we're able to help our clients achieve significant improvements in their performance.
The lesson I learned many years ago, that a positive work environment goes hand-in-hand with professional happiness, still holds true today. And, when your people are happy, they produce exceptional work. That, in turn, makes the clients very happy, which turns into more great work for your teams.
Looking at the company that we have built over the last 13 years, I think that I have achieved my personal goal of creating a place where people want to gather every day and solve complex problems. Being a two-time winner of Washington's 100 Best Companies to Work For shows that our efforts are paying off, but as a company, we continue to aspire to be more.