Technical people aim to make things for business users, but business users aren't always well equipped to use those things. It's important to take a technical product and simplify the use so it can enable people who aren't technologists to use it and create real business value.
In this episode of DigitalNOW, we're joined by Logic20/20 Solutions Architect, Anna Emmett to discuss enabling business outcomes through the use of tools. As a product manager and systems analyst, one of her goals is to enable business outcomes through the use of tools. Matt asks her what some of the major pain points and questions she's seeing are, and how they can be implemented. They also take a deep dive into model sharing framework, and why it can be so beneficial for your business.
Anna Emmett is a solutions architect at Logic20/20 and has been doing systems and business analysis since 2007. She is an enthusiastic, deep diving problem solver that is an expert on tools that connect technical and business folks.
DigitalNOW is an original business and technology podcast by Logic20/20 that is released on a monthly basis. In each episode, host Matt Trouville interviews a new expert to learn about industry trends, fascinating new tech, shifting customer expectations, and the steps every business can take to stay ahead. Check back here for future episodes, OR you can find us on all major podcast sites, including Spotify, Apple Music, Pandora, and more.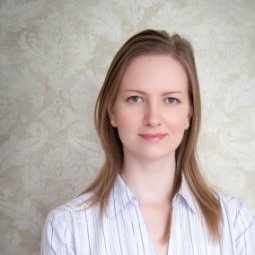 Anna Emmett is a manager in our Architecture practice with 12 years of experience in systems and business analysis.