Twice a year, Logic20/20 presents the Logic Values Award to recognize an outstanding team member who exemplifies our three core values—"Drive Toward Excellence," "Foster a Culture of We," and "Act with Integrity." The prize includes an all-expense-paid vacation to the destination of the honoree's choice. In 2021, we were delighted to recognize Amit Unadkat for his above-and-beyond contributions to our work for clients, our internal teams, and our company.
The Logic Values Award (LVA) speaks volumes about Logic20/20 as a company and its esteem for its team members. This recognition is truly unique in our industry, for two key reasons. First, it's based solely on hard work and dedication in exemplifying our values, even for employees who may, like me, only have been here a few years. Second, it requires the winners to use the prize money for a vacation, honoring the need for time away from work to refresh and relax while offering the chance to enjoy one-of-a-kind experiences. 
I found out about the award shortly after I started at Logic20/20 and immediately set my sights on winning it, for a very special purpose. When I was 17, my family immigrated to Canada, where my parents started their own business. Throughout my childhood and into young adulthood, they continually made sacrifices, working tirelessly to keep the company running so that they could provide for me and my brother. Now that my parents are enjoying a well-deserved retirement, I saw the LVA as an opportunity to take them on a once-in-a-lifetime vacation—my way of starting to thank them for all they sacrificed for us over the years.
Laying the groundwork
As soon as I set a goal of winning the Logic Values Award, I did my homework and spoke with some previous winners about the contributions that earned them the recognition. I've always been a hard worker and aim to deliver value every day, but in this case, I made a concerted effort to go above and beyond: helping with client work outside my current assignment; speaking at industry events; supporting internal committees; and contributing to our company blog, the DigitalNOW podcast, and technology webinars.
I'll never forget the day I found out I had won. I was away from my desk and listening to our all-hands meeting on my phone. As soon as our CEO announced my name as the winner, a flood of emotions came over me … and almost immediately, congratulations started pouring in from wonderful colleagues across our company. In that moment I realized I would finally have the chance to share the fruits of my hard work with my family, in a way that had never been possible. For the first time in 16 years, we would be traveling together as a family for pure enjoyment—and what a trip it would be!
The experience of a lifetime
From Seattle to Las Vegas
Our family adventure started in August 2021 right here in Seattle, where my family met me to spend a few days playing tourist. We enjoyed taking in some of the local attractions and witnessing the natural majesty of the Pacific Ocean and the Tree of Life on the coast of Washington. Then it was off to Las Vegas and the Grand Canyon!
One of my favorite memories of Las Vegas was treating my parents and brother to the Cirque du Soleil show O. None of us had ever experienced a performance of that caliber, and it's probably not something I would have done on my own. We were awestruck at the display of skill and artistry that unfolded before us, and it's a shared memory we will treasure for years to come.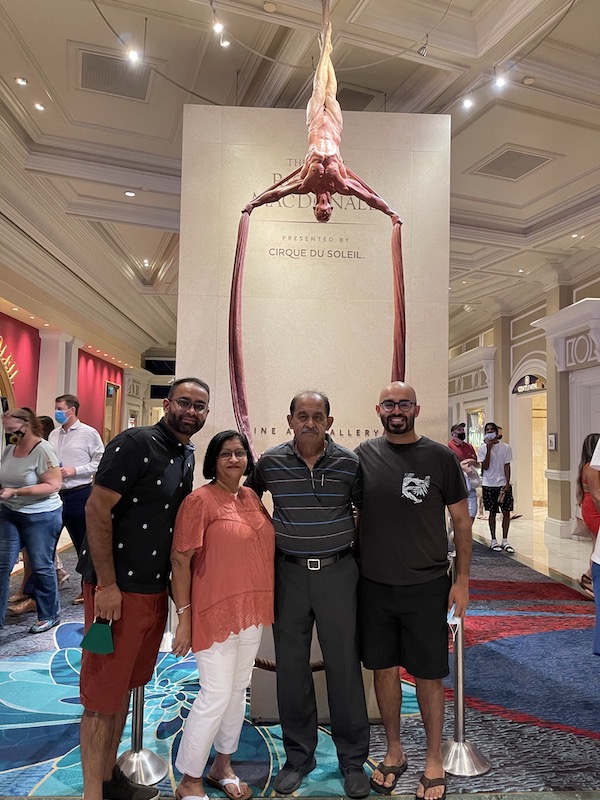 From Las Vegas to Hawaii
When our time in Vegas was up, it was on to the "main event"—nine days in Hawaii! One excursion on the island I'll always remember is going to the top of Mauna Kea. (Fun fact: If you measure the mountain from its base at the bottom the ocean to its summit, it measures 33,500 ft, taller than Mount Everest!) To get there, we needed a four-wheeler with a full tank of gas, and adjusting to the change in altitude was at times quite challenging. But once we arrived, the breathtaking view of the earth below and the skies above—at night you can even see the Milky Way—made it worth all the effort. I filmed a timelapse of the sunset, and I often watch it again because of how powerful the moment was for my family.
The rest of the time we spent as leisurely explorers, driving around "the big island" and enjoying all the classic tourist spots—lava caves, secret beaches, waterfalls, and other pockets of natural tropical beauty.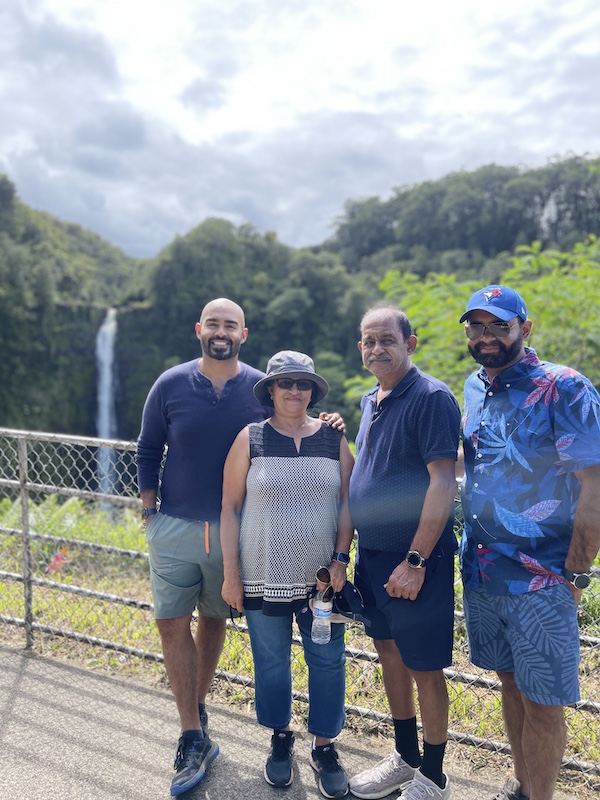 The rest of the time we spent as leisurely explorers, driving around "the big island" and enjoying all the classic tourist spots—lava caves, secret beaches, waterfalls, and other pockets of natural tropical beauty.
Coming home
After our Hawaiian adventure came to a close, it wasn't the end of our time together. My parents stayed with me in Seattle for another month, which allowed them to extend their vacation and take in more of the local attractions—and I got to enjoy my mom's cooking every day!
An honor I'll never forget
Now that I've had time to reflect on the experience, I'm even more grateful to Logic20/20 for this unique opportunity. Not many employers are willing to make an award of this magnitude available to their employees, but it's completely in line with Logic's commitment to recognizing those who live out its values.
On a personal level, this trip was an opportunity to refresh and recharge that I might not have pursued had it not been for the Logic Values Award. I love what I do, and I work hard as a matter of habit, but I now have a new appreciation of the need to step away and enjoy true rest and relaxation.
Finally, the Logic Values Award enabled me to do something I've wanted to do for a long time: spoil my parents with a lavish adventure as a small thank-you for all the hard work they put in over many years. I cannot think of anyone who deserves it more.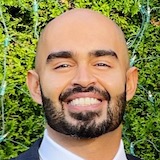 Amit Unadkat is a Senior Manager of Digital Transformation with extensive experience in robotic process automation, virtual assistants, business process optimization, and technical product management. In 2021 he received Built In's Tech Innovator Award for his work in automation and was recognized as a Rising Star by Consulting Magazine.