Robotic Process Automation (RPA) and Process Mining
Robotic process automation (RPA) and process mining can help organizations reduce costs, lower risks of errors, improve employee morale, and boost customer satisfaction.
RPA allows business and technology users to easily configure computer software to mimic the actions of a human interacting within technology systems to execute a business process. Robots can click, type, select, compute, extract, and communicate the same way a human would to accomplish a defined task. Processes built on RPA software can execute with no human interaction (unattended) or through a hybrid blend of human and machine interaction, depending on the level of complexity (i.e., tasks requiring cognitive judgement that can't easily be modeled need more human interaction) and other factors (e.g., compliance and security).
"In three to five years, RPA and AI will become a commodity productivity tool, the same way as you use Excel and PowerPoint."
RPA is being leveraged across multiple industries to automate high-volume, repetitive (and rules-based), and digitized processes, allowing workers to focus their valuable time on more customer-centric and value-added activities. For example, instead of Finance or Customer Care teams aggregating data for reports and system updates, the teams can focus on extracting insights from the report and isolating the root causes around problems. Analysts and agents who use robotic process automation can spend their time solving for root causes of discrepancies in their reports and spend more time focusing on a customer's sentiment rather than navigating between three or four systems looking for his or her records.
By combining RPA with cognitive tools and techniques such as machine learning, computer vision, and natural language processing/generation, organizations are now automating higher-value, more complex, tasks that in the past required perception and judgement from humans. In other words, robotic process automation is bridging the gap between AI use cases and current business processes.
Robotic Process Automation Implementation
Robotic Process Automaton Use Cases
Here are just a few examples of processes that are ideal candidates for robotic process automation:
Information security
Security program governance, network security monitoring, authorization and access management, threat and vulnerability management
Customer care
Client self-service, service request processing, password resets, pricing information, third-party servicing, quotes, invoice and contract management, returns processing, ongoing engagement and follow-up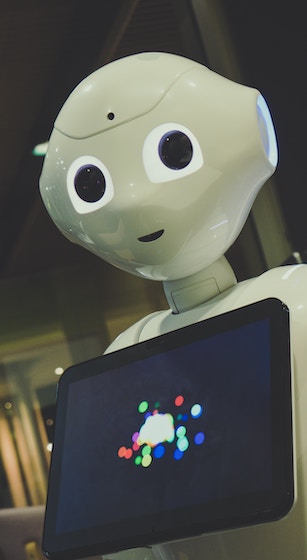 Finance & accounting
AP/AR processing, billings and collections, account reconciliations, tax compliance, internal and external reporting
HR
Self-service, onboarding, benefits and compensation, payroll administration and reporting, off-boarding, compliance
IT
Software installation, automated testing, event monitoring and alerts, batch processing, help desk task execution
"Automation will create 14.9 million new jobs — and transform 85% of existing ones — by 2027."
Process mining accelerates the value from RPA
RPA can yield a host of productivity and cost-reducing benefits … but only if it's applied to the right processes. One key thing to remember: NEVER automate a broken process. If a process is slow, wasteful, or otherwise ineffective, implementing robotic process automation will only add a layer of complexity that yields little if any improvement. If the process can be re-imaged to shorten time, mitigate risk, and take substantial effort away from employees, then the true value of RPA at scale can be realized. Therefore, organizations must carefully evaluate their automation opportunities, and a good place to start is with process mining.
Process mining extracts and analyzes event log data from business systems to identify patterns and uncover opportunities by highlighting inefficiencies (e.g., where steps take a long time, or where hand-offs cause bottlenecks, or where key information is stored in multiple places). Instead of guessing how their processes run (or relying on ideas of how they should run), businesses can see what actually happens based on real-world data.
Several process mining tools are available today, and all leading RPA tools are designed to integrate with them. In fact, process mining capabilities will soon be embedded directly within RPA platforms such as UiPath's Explorer.
Process mining allows organizations to discover inefficiencies and, in a data-driven manner, identify root causes of deviations. With this information in hand, the business can take steps to remove friction from their processes and set their RPA implementation up for success. In addition, process mining can continue to analyze processes after robotic process automation is implemented and demonstrate the value of automating (e.g., showing time saved per month on a given process or demonstrating how average handle time for a request decreased by XX% using RPA).
Key benefits of RPA and Process Automation
Non-invasive technology
Overlaid on existing systems, minimizing disruption to existing architecture.
Cross-system compatibility
Works across systems since it works through the user interface layer.
Accuracy
Delivers the right result, decision, or calculation the first time.
Consistency
Identical processes and tasks eliminate output variances.
Reliability
Works 24 hours a day, 365 days a year — no sick days.
Audit trail
Keeps fully maintained logs, essential for compliance.
Cost Savings
Can reduce processing costs by up to 80 percent.
Employee Retention
Allows employees to pivot to more stimulating, rewarding tasks.
Right-shoring
Reduces need to offshore jobs while still delivering cost savings.
Scalability
Instant ramp-up and -down to match demand peaks and troughs.
Productivity
Frees up human resources for high value-add tasks.
Rapid ROI
After pilots are complete, program typically ROI in less than 1 year.
RPA Implementation Process

Key benefits of RPA and Process Automation
Flexibility of deployment modules
Integration with existing platforms
Interested in learning more about RPA and process mining? Let's talk.