In the journey towards digital transformation, electrical, gas, and other utility companies face an unprecedented array of challenges. As regulatory requirements pile up and customer expectations escalate, utilities must often work with outdated infrastructures that are ill equipped for the demands being placed on them.
Adding to the list of challenges is the sweeping range of customers and stakeholders these organizations serve, each group with its own specific needs:
Retail customers include individuals across all demographics, as well as small and large businesses, whose expectations are being shaped by digital-first providers such as Amazon and Uber.
Builders and contractors require personalized service in establishing service for new construction and renovation projects, and any delays can cut into their bottom line.
Businesses that operate around power lines (such as tree-trimming services) need to know the location of overhead and underground lines for worksite safety.
First responders need up-to-date maps of gas pipelines so that, in the event of a gas leak, their crisis teams can make informed decisions to protect the public's safety.
When one California gas and electric utility sought to improve their online customer experience, they recognized a need for both front-end (UX) and back-end (infrastructure) expertise, and they contacted Logic20/20.
Client story: Improving the utility customer experience
Our client had established a goal of improving their online experience for customers and stakeholders, encompassing specific objectives such as
Enhanced searchability
Responsive website experience for mobile users
Improved accessibility for users with disabilities
Self-service features such as online bill pay
Current, relevant, engaging content for all categories of users
The organization was facing the obstacle of a cumbersome, outdated infrastructure, which had been built years earlier and had been added to over time, resulting in a complicated system that was challenging to update. New services, patches, and critical upgrades often required months to move into production, and our client found it difficult to keep pace with development needs as technology evolved.
The Logic20/20 team worked with our client on a series of projects focused on modernizing their ecosystem and building an infrastructure that was easy to maintain and update. On the front end, our UX experts helped them improve the online experience to serve the diverse needs of their various customer populations.
The results
As a result of working with Logic20/20 over multiple projects spanning several years, our client is experiencing a series of benefits, including
Improved website stability and increased uptime
Ability to deploy business-critical upgrades in days rather than months
Compliance with accessibility regulations
Improved customer satisfaction
Lower call center costs due to improved self-service features
Easy-to-find content that speaks to user needs
Efficient crisis management and communications — for example, we created a microsite focused on a specific gas leak to keep the public updated on the situation and the company's response
This utility continues to partner with Logic20/20 and has set their sights on more ambitious projects — including implementing predictive analytics and transitioning their entire system to a SAP platform — in their digital transformation journey.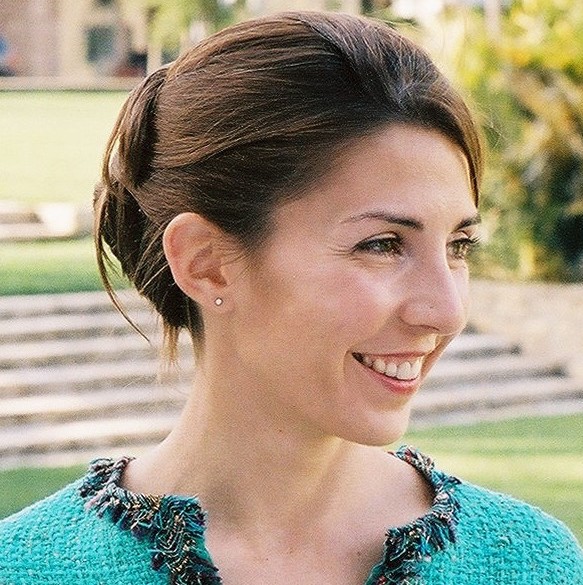 Senior Delivery Director Mary Beth Gibson drives the end-to-end delivery process for digital and IT projects, from strategy, creative concept, technical development, and testing through to release.