Snapshot
When a telecommunications enterprise that's already famous for their customer service wanted to up their game, they turned to Logic20/20. Our team met the challenge with advanced artificial intelligence (AI) and machine learning (ML) solutions built on AWS that enable faster issue resolutions while also improving the experience for both customers and agents. As a result, our client's customer satisfaction (CSAT) scores improved, call resolution times (CRTs) decreased, and calls per account (CPAs) steadily declined. They also saw a 60 percent increase in net promoter score (NPS) and have been recognized by J.D. Power for customer satisfaction for several years in a row.
We brought our expertise and experience in:
Artificial intelligence

Machine learning

Automatic speech recognition (ASR) models

Call topic prediction models

Caller authentication

Data privacy requirements

Integrations with messaging platforms (LivePerson and Khoros) and call center tools for agents
A leader in telecom customer service
Our client has been a leader in the telecommunication industry since it was founded decades ago. One of the nation's largest providers of wireless services, today the business serves more than 100 million subscribers. Over the years its commitment to top-quality customer service has earned a steady stream of awards and recognitions from both industry and consumer organizations.
Improving on excellence
Even after having built an unrivaled reputation for stellar customer service, our client refuses to rest on their laurels. As part of their efforts to take their customer care experience to the next level, they asked Logic20/20 to help them achieve three specific goals:
• Reduce the need for customers to provide lengthy explanations of their issues when they make contact.
• Provide agents with context from prior customer conversations to speed issue resolution.
• Reduce or eliminate the need for agents to make notes during and after conversations, freeing them up to focus on resolving issues and building customer relationships.
At the time, the company's use of artificial intelligence and machine learning had been limited at best. Our team proposed leveraging intelligent technologies to help our client achieve their immediate goals while also paving the way for the future of their customer care operations.
Making messaging intelligent
The messaging channel represents a small share—less than 20 percent—of our client's customer service communications. They wanted to drive more customers to the messaging option, without losing the personal touch that had built their reputation for outstanding service.
First we set out to help customer care agents become more efficient in serving customers who make contact through messaging. We added an AI-driven widget to their messaging management platforms (LiveEngage and Khoros) that gauges the customer's intent from the beginning of the interaction, allowing the agents to be more targeted in the questions they ask. The tool also helps agents when they serve more than one customer at a time; when they click away from a conversation and then click back, the tool reminds them what the conversation is about.
Our AI tool reads messaging transcripts in real time to understand the topic of the conversation and searches through the company's article database to pull up the best resources for helping the customer—in addition to serving up customer facts such as last payment date, next payment due date, current bill amount, and payment plan. Agents spend less time digging around for the answers they need, resulting in faster issue resolution times that benefit both agents and customers.
Next we worked on building out our client's self-service options. Say, for example, a customer calls to set up a payment plan. This is actually a complex request that can align with any number of different scenarios, each with its own procedure. When the customer makes contact, the messaging platform offers them a link to an external site where they can be guided step-by-step through the payment plan setup process, while always leaving open the option to work one-on-one with an agent if they choose.
Over time our solution that began its life as a proof-of-concept widget evolved into a standalone platform and eventually into a product that was ready for a new challenge.
Expanding the solution to voice calls
Voice calls make up the vast majority of our client's customer service conversations—up to 70 percent. Having proven its effectiveness on the messaging side, our solution was ready to make the move to voice.
We integrated our solution into our client's proprietary voice call management system, with some necessary adjustments. One example was the protection of personally identifiable information (PII), which is required under several states' data privacy laws. We trained the system to recognize and mask sensitive information—like addresses or credit card numbers—while allowing other relevant data, such as phone model numbers, to remain visible.
We also added features to free agents from the need to type up notes during and after each customer conversation. The AI component of our solution generates and summarizes voice transcripts so that each line is marked with a specific topic, creating a tagged document that makes it easy for agents to find the information they need. They can also see memos grouped by account and by line, review the exact transcripts of previous calls, and see messaging metadata all in one place.
Reaping the rewards
Our partnership has enabled our client to build on their stellar reputation for customer service, generating improved customer satisfaction scores, decreased call resolution times, and a reduction in calls per account.
Agents spend less time searching for resources, making notes, and asking customers to repeat information, resulting in an improved experience for both agents and customers. The reduction of time spent on calls per agent has led to dramatic cost savings and opened opportunities to drive new business.
Looking ahead
Our client is delighted with the results of our work and has invited our team to take ownership of their voice call management system. We continue to look for additional opportunities to improve their customer care experience and to leverage AI and machine learning to drive cost savings, elevate customer satisfaction, and improve job satisfaction among their highly valued customer care team.
Technology in action
Our solutions used Kubernetes, Kafka, and a wide range of AWS services, including EC2, ElastiCache (Redis), Route53, S3, ELB, Gitlab using EC2 brokers, Lambda, RDS, KMS, CloudWatch, Secrets Manager, and IAM. Automatic speech recognition (ASR) models are used, together with AI models, to deliver content to agents during the call.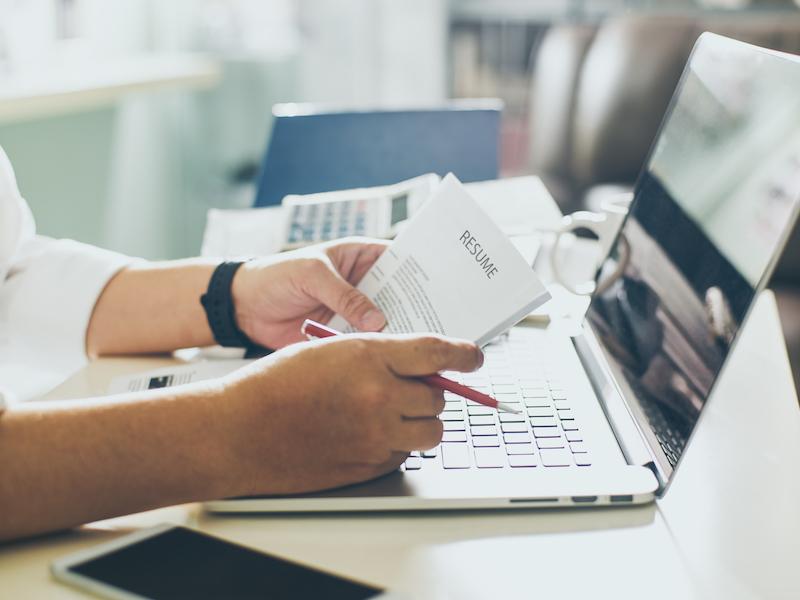 Digital transformation done right
We create powerful custom tools, optimize packaged software, and provide trusted guidance to enable your teams and deliver business value that lasts.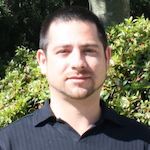 Pavel Lyubich is is an Architect in Logic20/20's Digital Transformation practice.