Digital Transformation may mean different things to different people. When it comes to marketing, it means a digital-first reimagination of the marketing discipline. It also means moving faster with more emphasis on customer experience.
2020 was a year of immense change, and a lot of this will be a permanent change. To keep up with growing customer demands, and adapt to the changing marketing ecosystem, your business needs to undergo some type of marketing transformation. In this episode, we're joined by Logic20/20 director, and digital marketing guru, Eric Nelson. He lays out what he is currently seeing in the market, the interactive relationship between customer and consumer, and the fine line organizations need to walk when it comes to over-personalization. Host Matt shares some of his real life "creepy" ad experiences, and Eric shows him how businesses can overcome this.
Eric Nelson is a consulting leader with more than 10 years of experience helping improve customer experience and marketing ROI through digital transformation. In 2019, he presented at the Digital Marketing Summit of Seattle on Artificial Intelligence in the Digital Marketing, and in 2020 was recognized by Consulting Magazine as a Rising Star of the Profession in the leadership category.
DigitalNOW is an original business and technology podcast by Logic20/20 that is released on a monthly basis. In each episode, host Matt Trouville interviews a new expert to learn about industry trends, fascinating new tech, shifting customer expectations, and the steps every business can take to stay ahead. Check back here for future episodes, OR you can find us on all major podcast sites, including Spotify, Apple Music, Pandora, and more.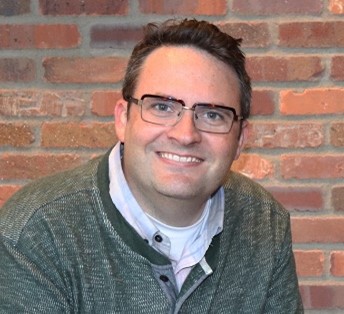 Eric Nelson is a Divisional Director at Logic20/20. He has 10+ years of experience helping companies large and small achieve key objectives by working in project-spanning content management, website design and development, project management, marketing, and go-to-market strategy. With Logic20/20, he has delivered a number of successful projects for companies such as Microsoft and Boeing.