Let me tell you a story…
When we hear those words, we tend to listen, focus and engage. Storytelling has always been the most impactful form of human communication. Throughout history, we have shared stories as a means of teaching, entertaining, recording history and persuading listeners. Before smartphones, newspapers or even cave drawings, we understood that weaving together a story equates to successful communication of information.
Why is storytelling so powerful?
Let's face it, humans are forgetful. Sharing information in the form of a narrative, however, is a proven means of combating forgetfulness, as research has shown. If you've ever tried cramming for a test, you have probably experienced first-hand the power of creating little ditties or stories to force your mind to remember lists of terms, dates, or names.
How is the story told through a dashboard?
Whether dashboards are created in Tableau, Qlikview, Qlik Sense or Power BI, there are standard elements of the dashboard design where essential parts of a story appear.
1. Navigation & Filters
When a user opens a dashboard, the story starts at the top navigation panel. A navigation tab is selected, depending on what area the user wishes to explore. For example, a product sales manager may want to see the story about sales from the previous month. They would look for the tab in the navigation panel to tell them that story.
Once inside a tab, the user can filter the information shown in the filter panel in order to see a specific part of the story. For example, the product sales manager, could filter the sales data by region and date.
2. Key performance indicators (KPIs)
Below the navigation panel, the user scans the KPIs to get a pulse on the state of the business and see whether business goals are being met. The KPIs highlight the key takeaways of the story. The product sales manager can quickly see whether sales goals were met.
3. Charts
Below the KPI panel are the charts that allow the users to dig deeper into the story to understand the specific data supporting the KPIs. It is important to present chart titles in the form of question, so users can quickly understand what action to take.
Storytelling and business intelligence
Storytelling with data can be beneficial for solving business problems. Currently, many companies are on the road to becoming data-driven organizations, but there are still difficulties in accomplishing that goal. One of the hurdles has been successfully converting data into useful and meaningful business intelligence dashboards that provide actionable insight. If users view a dashboard and shrug, then there is a problem. Luckily, it's possible to solve this problem with thoughtful BI dashboard design.
Storytelling as part of a BI dashboard design
A narrative about data woven throughout a dashboard can engage users and lead to powerful change. When designing a dashboard, think about what data is presented and how it is being displayed. The information should be relevant, timely, personal, and actionable in order to have the biggest impact.
The most important thing to remember about designing a BI dashboard – keep it simple.
A simple layout of a BI dashboard allows users to follow the flow of the narrative with ease and quickly hone in on the part of the story that requires action.
Persuade users to take action with color
At a quick glance, users should be able to identify what parts of the story require action. Actionable information should be highlighted in color. Work with BI developers to ensure that insights falling outside of acceptable range change color automatically. Each highlighted KPI should also have associated highlighted chart data, so users can quickly examine which data is causing the KPI to fall out of range.
With this rather simple layout of a dashboard you can see how a basic narrative can lead to powerful change. The design may seem simple, but making it simple requires a lot of ground work.
The process of developing a BI story
Developing the right story to prompt action in a BI dashboard requires thoughtful user-centered design, but all good design begins first with thorough discovery. The discovery phase involves gathering requirements that are essential to the story – collecting knowledge, information, goals and objectives.
1. Talk to the stakeholders and the end users.
In order to tell a unified story across a dashboard, it is important to first talk to the people who have an interest in the story. The story should resonate with executives while also being useful and informative to end users. The story may have to be told on multiple levels to different people, so it is important to gather information from all stakeholders.
2. Personas guide the design exploration.
After talking with stakeholders, develop a few personas to represent different types of users, their goals and objectives. These personas will guide the way the BI story is developed. Through the processes of scenario mapping and grouping, the personas help answer questions about what types of KPIs and charts are needed and how users will experience the story within the dashboard.
3. Data check. 
Once a BI story has been designed within a dashboard, it is time to see if the data is available and of good quality to support the story that needs to be told. There may be certain parts of a story that can't be told with the current data in the first version of a dashboard, but goals can be set for evolving data gathering needs for future versions.
Harnessing the power of storytelling to create more memorable and impactful analytics can result in higher-value returns of BI investments. Through a process of user-centered research and simple dashboard design, it is possible to convert growing piles of data into a meaningful story and move your business towards a data-driven approach.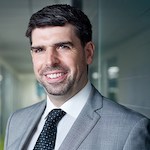 Nick Kelly is the Director of Visual Analytics at Logic20/20. He is a hands-on leader in analytics with over 16 years of international experience in analytics and software development, deployment, adoption, and user experience.