When GDPR was first passed in 2016 — and again when CCPA became law in 2018 — waves of fear and trepidation spread across the digital marketing universe. The "Wild West" days of collecting any data, anytime, anywhere, by any means, and using it without restriction were officially over. Now subject to regulations requiring previously unthinkable levels of transparency and accountability, not to mention the requirement to cede control over their precious data to consumers, digital marketers began pondering their future.
As Mark Twain once famously quipped to a newspaper reporter, "The report of my death was an exaggeration."
Has data privacy legislation changed the game of digital marketing? Absolutely. Is digital marketing dead? Not by a long shot.
As the healthcare community learned with HIPAA and financial institutions learned with KYC, adapting to regulations requires a new mindset — new approaches to achieving objectives in a way that aligns with the new rules. What marketing teams are now realizing is that implementing these new approaches can deliver a bounty of benefits (besides staying on the right side of the law) that make the organization stronger and more competitive.
Benefit #1: Better intelligence
Nearly every marketer has experienced the frustration of trying to derive business intelligence from siloed, disorganized, poorly managed data. When you can't be sure whether the data you find is current or even accurate, making data-driven marketing decisions becomes problematic.
The first step in effectively preparing for data privacy legislation requires getting a handle on your data. Before you can address privacy policies, third-party contracts, security measures, data subject requests, or other specific requirements, it's essential to understand the full data lifecycle — you have to know what data you have, where it's located, where it goes (internally and externally), who has access to it, and what happens when you no longer need it. With this information in hand — and the structure in place for keeping it up to date — you can begin using your data as a true strategic asset that can enable you to
Identify new opportunities for deriving real business value from your data
Create a single source of truth for customer data
Improve efficiency by making faster, better-informed marketing decisions
Benefit #2: Greater trust in your brand
Data privacy is not just about avoiding the wrath of regulators. Large-scale data breaches, the Facebook-Cambridge Analytica affair, and other high-profile incidents are motivating consumers to take a greater interest in how organizations are handling their personal data. According to recent surveys, 88 percent of consumers think it's important to know how their data is being used (AdWeek).
Benefit #3: Future-proofing your marketing operations
Data privacy is not going away. With two major pieces of legislation in effect, more on the way (including a possible U.S. federal law), and consumer concerns continuing to grow, the demands on organizations to incorporate data privacy into their day-to-day operations can only increase.
While we can't know for certain which laws will appear in the future, GDPR and CCPA have set the standard for others to follow. Foundational work such as understanding how the organization uses personal data, documenting data architectures and data flows, and implementing governance practices supports readiness for current data privacy laws and gives you a head start in preparing for future requirements.
While many popular (and sometimes sketchy) digital marketing practices are being made obsolete, digital marketing is anything but dead in this new era of data privacy. On the contrary, the process of preparing for privacy laws sets marketing organizations up for success on a new level — one marked by better intelligence, increased consumer trust, and enhanced readiness for what lies ahead.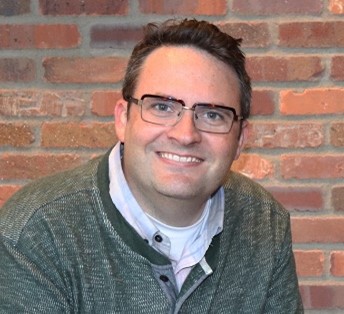 Eric Nelson is a Divisional Director at Logic20/20. He has 10+ years of experience helping companies large and small achieve key objectives by working in project-spanning content management, website design and development, project management, marketing, and go-to-market strategy. With Logic20/20, he has delivered a number of successful projects for companies such as Microsoft and Boeing.