Looking back at the last decade of digital transformation, no one can argue that the way to transform businesses through digital drastically shifted. The early 2010s saw numerous projects on system of engagement implementation, zero paper model adoption, cloud migrations, and middleware layer creation to continue to get value out of legacy systems. While delivering business value through technology, all these projects also aimed to tame Agile methodologies and DevOps in order to reduce delivery risks and time to market.
Nowadays these types of projects are simply foundational—and won't be enough to give a competitive edge. With a shorter time-to-value expectation and the proliferation of solutions, it becomes more and more complex to navigate a roadmap definition exercise.
As mobile carriers roll out 5G, Edge computing will progressively become the norm, boosting adoption of IoT and beginning a new wave of products. Artificial intelligence is becoming mainstream thanks to machine learning, deep learning, and recommendations. Natural language processing is now mature enough to be leveraged in new use cases. Automation is entering a new golden age, with solutions leveraging artificial intelligence.
Below, we've identified 3 trends that should be in every digital transformation deck for 2020.
1. Better conversational AI assistants using messaging and voice
What it is: According to Gartner, virtual assistants "help users or enterprises with a set of tasks previously only made possible by humans…Virtual assistants listen to and observe behaviors, build and maintain data models, and predict and recommend actions." Virtual assistants can support customers or employees to resolve their issues faster. Users can interact through messaging or voice and get additional relevant content to enrich the conversation.
Why it's a top trend for 2020: Virtual assistants from Google, Apple, Facebook, and Amazon have made artificial intelligence an accessible and integrated part of our lives. According to eMarketer, almost 100 million smartphone users will use voice assistants in 2020, and Juniper Research anticipates 55% of households using voice assistants by 2022. Using virtual assistants in our private lives has paved the way for virtual assistants in business.
This increased comfort level has also led to improvements for businesses. As the natural language processing in voice assistants has matured, CSAT scores have improved. Interactive voice response systems (IVRs) have a lot of limitations, so creating an AI assistant is a common first step for businesses to implement a broader and more modern suite of artificial intelligence tools.
Pain points: Virtual assistant messaging is useful for organizations suffering from external-facing issues like poor customer experience (CX) and internal issues like poor employee experience (EX), including risk of employee attrition due to unautomated manual tasks. Natural language processing and voice assistants help organizations that need better ROI on customer service conversations, use outdated messaging tools, need faster conversational UI, and/or struggle to provide accessible customer service.
Use cases:
Q&A.

 

For consumers and employees alike, the question and answer format of virtual assistant messaging is a fast way to get accurate information quickly.
Field enablement.

 

With the advent of interfaceless machines, employees are using mobile phone apps to control company machines. Adding AI assistants in these phone app interfaces can increase usability, speed, and accuracy.
Internal employee assistance.

 

Many organizations have

 

integrated analytics tools to support their employees, and the conversational interface of AI assistant messaging improves their experience.
Customer relations.

 

According to Adweek,

 

68% of consumers identified messaging as the most convenient way to contact a business.
24/7 customer service.

 

With Bank of America's Erica virtual assistant, customers can use voice or text to interact with a bot that has access to their banking information in real-time. The tool's NLP capabilities enable it to answer account-specific questions, schedule transactions, engage security features, and more—all around the clock with no human customer service rep (CSR) required.
Improved CSR support.

 

CSRs can talk to customers in one messaging window and have their

 

virtual assistant provide a real-time transcript and knowledge articles in a second window. These transcripts then become a data source for further analysis, iteratively improving the quality CSRs can provide.
2. Robotic Process Automation (RPA)
What it is: Robotic Process Automation is the use of robots to complete repetitive digital tasks like scraping documents for structured or unstructured data, or reading and writing to databases—completing critical tasks in HR, finance, and IT.
Why it's a top trend for 2020: RPA increases accuracy and reduces risk, all for less money than previous technologies. RPA is an opportunity to reimagine how we work with machines; we will realign teams toward efficient workflows which ultimately result in lower operating costs and improved risk management. Vendors like UiPath have made adoption more attractive thanks to their user-friendly software interfaces and low licensing costs. RPA is becoming the foundation for other artificial intelligence advancements.
Pain points: RPA is useful for companies with unscalable, manual, repetitive tasks – often where there is high attrition with dissatisfied employees and customer satisfaction (CSAT) gaps around timeliness, self-service, and accuracy. Some organizations want to scale and tackle more complex processes, while others are searching for an end-to-end automation platform that allows teams to quickly design and build workflows.
Use cases:
Data entry.

 

RPA eliminates extra human effort and reduces errors in data entry processes. As Big Data grows, this is more important than ever before, no matter your department or industry. For example, RPA can be used for onboarding, master data management, and more.
Business intelligence.

 

Data gathered can easily be fed into

 

business intelligence dashboards or analytics hubs.
Information security and IT.

 

Batch processing, file management, and systems monitoring are repetitive, low-level tasks easily handled by RPA.
Process improvement.

 

One key element of RPA is process mining, which enables rapid evaluation and cleaning of processes.
3. Product engineering
What it is: Product engineering involves a few key phases: developing ideas, assessing opportunities, rapidly building proof of concept (POC) or proof of value (POV), delivering a minimum viable product (MVP), and rolling out full versions. Each of these requires very different skillsets. While focused on business research in the first phases to qualify the opportunity and shape the product positioning, building POC/POV/MVP requires strong technical capabilities to reduce the time to market and streamline the DevOps process.
Why it's a top trend for 2020: With AI reaching maturity in several major use cases like tagging, image recognition, recommendations, and scoring, a new wave of products is underway. These new products will also benefit from other transformational capabilities such as 5G and Edge computing. Automation and DevOps frameworks are changing how product engineering is done.
Pain points: As digital technologies change, they disrupt business models and infuse the competitive landscape with emerging solutions and renewed competition. Since time to market is key in the delivery of products, businesses without an ideation or experimentation process will progressively lose their competitive edge. The wide range of solutions available for automating development and operation activities can be confusing; modern product engineering provides a variety of adapted solutions that can make a big difference. Proper engineering can also address inefficiencies created by struggling to adopt Agile processes.
Use cases:
IoT products.

 

With 5G and Edge computing technologies (as well as smart products) entering the market,

 

product engineering is adapting

 

to focus on digital and connected technologies.
Internal products leveraging AI.

 

Successful product engineering improves and expedites digital capabilities like voice assistants, virtual assistants, channel optimization, recommendation engines, and personalization. Use of artificial intelligence in internal processes and products enables companies to work faster and smarter.
Data monetization.

 

Product engineering creates a lot of data, which can be mined using data analytics. This allows businesses to monetize their production processes and improve with each new iteration.
Innovation labs.

 

Many companies are creating

 

innovation labs, hubs devoted to creativity and ideation that deliver new products. Product engineering is the process that drives these labs—and it can affect whether they succeed or fail.
Digital twins.

 

Product engineers are now able to iterate virtually, creating "digital twins" of their products that allow them to adjust and create without the labor or time required of real-world materials.
Generative design.

 

Artificial intelligence technologies are augmenting the creativity of product engineers. With generative design, engineers can use AI models to pursue entirely new connections between ideas.
Next steps for digital transformation
In 2020, prioritizing digital transformation will differentiate forward-thinking businesses from those falling behind. By making the most of the powerhouse combination of artificial intelligence, data analytics, RPA, and modern product engineering, companies can stay ahead in 2020.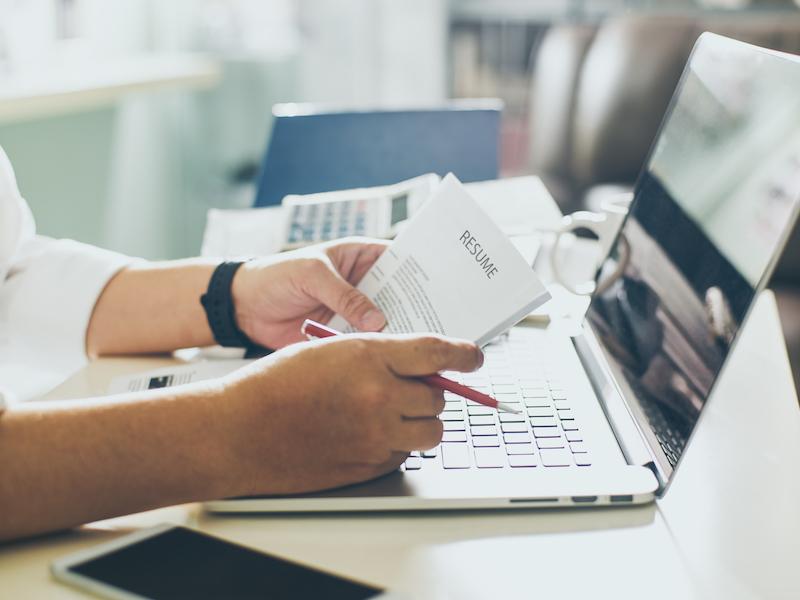 Digital transformation done right
We create powerful custom tools, optimize packaged software, and provide trusted guidance to enable your teams and deliver business value that lasts.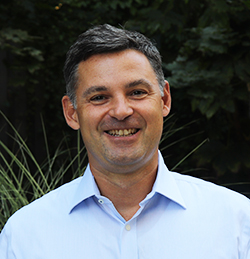 Lionel Bodin is the Director of Digital Transformation at Logic20/20. He manages highly complex, multi-faceted digital programs related to CRM systems, cloud and on-prem implementations, Big Data, and more.