Snowflake has the power to transform how your business uses data.
 Snowflake is a powerful data platform, but costly mistakes can occur if your migration isn't successfully executed on the first try.
With a holistic approach to platform architecture, we understand the intricacies of your Snowflake integration and how to accelerate analytics for your team. Changing platforms is an opportunity to improve not only the performance and scalability of your tech stack, but also your data culture.
With every migration, we tailor our approach to your needs, focusing on:
Platform design + implementation planning
Data platform configuration

Data migration

Pipeline refactoring
Data + information architecture
Optimize platform technology

Enable stronger business processes
Analytics maturity assessment
Review your entire analytics environment
Identify opportunities for growth
Data migration + pipeline conversion
Cost-effective data staging

Best complimentary BI tools

Convert current SQL business rules to work in Snowflake

Optimize performance
Data ops + cost monitoring
End-to-end data lifecycle

Flexible deployment with CI/CD pipelines and automated testing

Measure & monitor usage to control costs
Change management + training
Manage communications around change

Help people understand and use the new tools

Monitor and act on change metrics
A 360° APPROACH TO SNOWFLAKE MIGRATIONS
When we migrate you Snowflake, it's about more than implementing the technology. 
1. Improve quality of data and analytics by cleaning up data during migration.
2. Decrease migration cost by improving prioritization and utilizing technology for quick wins.
3. Improve adoption by treating the dashboard as a data product launch.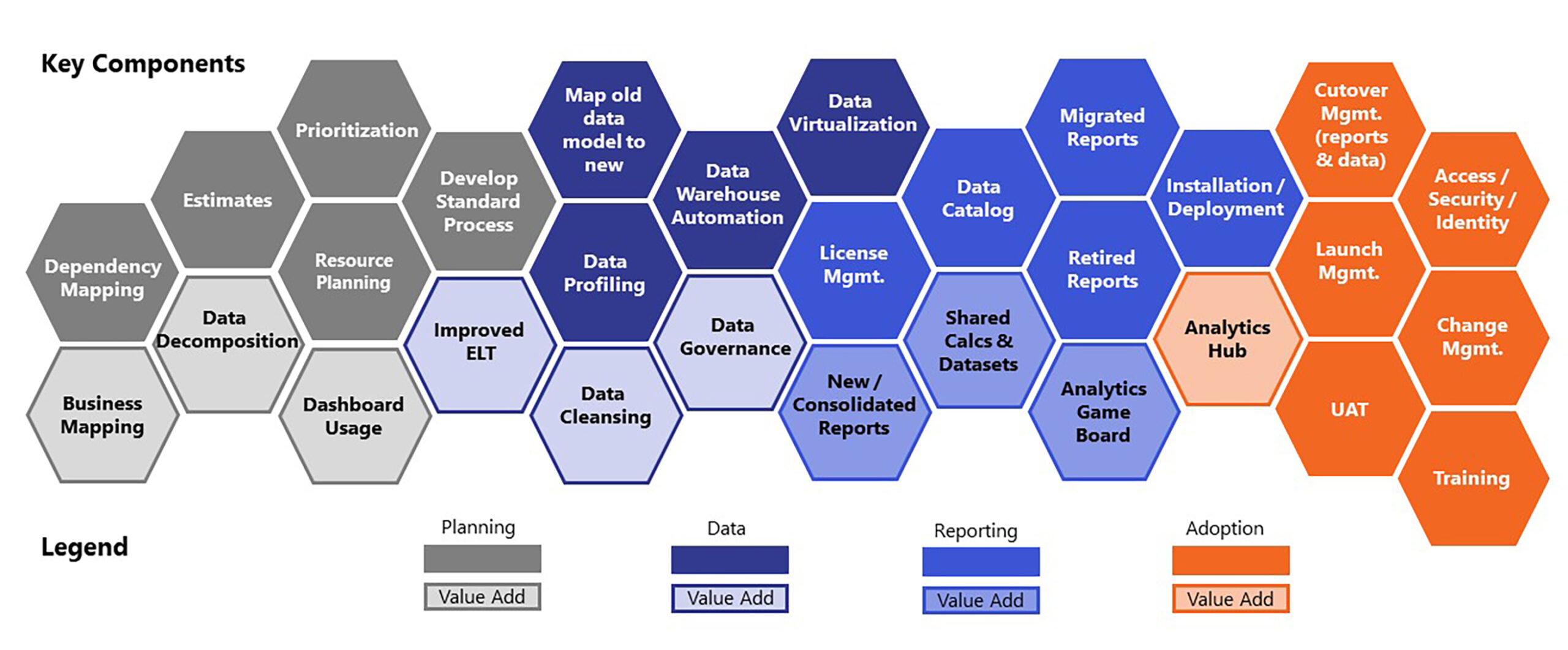 Platform design and implementation planning 
We help you select the best cloud for your existing environment and build a plan factoring in configuration, data migration, and pipeline refactoring.
Data and information architecture 
Design an architecture that will not only optimize the platform technology, but enable stronger business processes. 
Data migration and ELT pipeline conversion
Build cost-effective data staging approaches, ensure the best complimentary BI tools, convert current SQL business rules to work in Snowflake, and optimize performance.  
Data ops + cost monitoring
Invest in the end-to-end data lifecycle, with flexible deployments using CI/CD pipelines and automated testing. Design around core DevOps principles in measuring and monitoring usage to control costs. 
Change management + training 
Managing change for people ensures that change actually happens. We help people understand and use the new tools to get the most out of Snowflake.  
Analytics maturity assessment

 
We look at the rest of your environment and identify opportunities for growth, including optimizing cost on the cloud.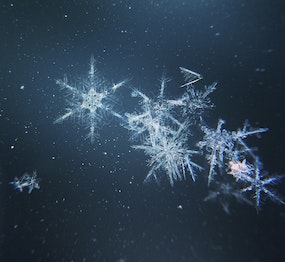 4 best practices for a successful Snowflake migration
Many organizations are opting to migrate from their legacy on-premise data platforms to Snowflake's cloud-based data warehouse solution.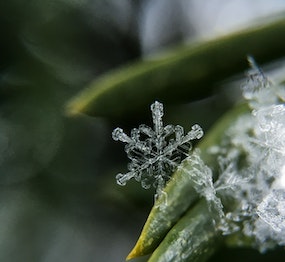 11 best practices for preventing cost surprises in Snowflake
11 proven best practices for optimizing Snowflake costs and preventing unpleasant surprises when your next invoice arrives.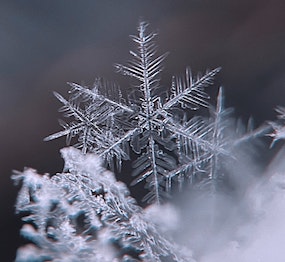 5 strategies for Snowflake cost management
5 strategies for practicing Snowflake cost management while still enjoying all the platform's advantages.
Ready to start building a data strategy for your organization? Let's talk.