Welcome to our Coffee Chat series, where we'll be getting to know "Logicians" from our Connected Hubs who make Logic20/20 a great place to work. Today we're grabbing a corner table with Anna Emmett, a Solutions Architect, who lives in Seattle, WA and works out of our HQ location. So get yourself a beverage, pull up a chair, and join us!
Could you tell us a little about your career path at Logic20/20 from Senior Consultant to Solutions Architect and how you got to where you are now?
Of course! When I joined Logic in 2015, I was largely a generalist consultant, with my main area of expertise being business and systems analysis. I did that for a couple of years at a large Seattle-based foundation, slowly shifting in the Project Management direction after a while. Through the years I've had several custom development projects at Logic that were really interesting, such as building a custom ML model hosting platform from scratch and hosting both client-created and Logic-created Data Science models there (you can learn more in this podcast I did in 2021). That sparked interest in Product Management for me.
As one's career progresses there is potentially a shift towards more internal facing work, as well. This could be mentoring, business development, and various internal initiatives that support running the organization as a whole. In a lot of ways, you can pick your own path, and there's flexibility in how you can stack those components together. It comes down to prioritizing the things that would be impactful, in addition to delivery work.
Shoutout to my manager, Ilya Tsapin, who has been fantastic and went an extra mile to help me achieve my goals.
You've been at Logic20/20 for a long time – 7 and ½ years! What are some of the reasons you stay at Logic?
There are several aspects contributing to it. I've touched on the first one in the previous question:
I think there is a lot of potential for "picking your own adventure" at Logic, which may not be the case in the largest consulting firms. I feel like I can make an impact internally and move my improvement ideas along.
The second one is a big one for me: I feel very comfortable and supported here. The absolute majority of the people I've worked with here have been great, but I also feel supported by the leadership. They're approachable and I feel heard when I talk to them.
It's very humane but without the infamous "we're a family" pressure. I've seen multiple situations where I or my colleagues had situations that needed support and the company was very supportive. For example, I had a foot bone fracture several years back, pre-pandemic. I had to get surgery and couldn't come in for a couple of months, and Logic just said "hey, take your time to heal, don't worry about coming in, just call into client meetings, work from home, and do whatever works for you till you're good to go".
This psychological safety is one of the main drivers for me. Could I make more money elsewhere? Maybe. But there's no guarantee I would find that environment.
What's one piece of career advice you would give someone looking to get into consulting?
Sometimes projects fail. You may have done your best, and they can still fail due to circumstances outside of your control. Take a step back. If you've given it your best effort, there's not a lot else you could've done. Don't lose sleep over it, and don't compromise your health.
In my years in consulting I have seen multiple failures. Don't beat yourself up over it. If you've done your best it should not reflect poorly on you as an employee.
What's your favorite thing to do in the Seattle area when you're not working?
I wish I could say something like "climbing Mt Rainier" but I'm nowhere near this cool. I like going to Sunday markets though. They're so vibrant and I love the flowers, and food, and music, and all that.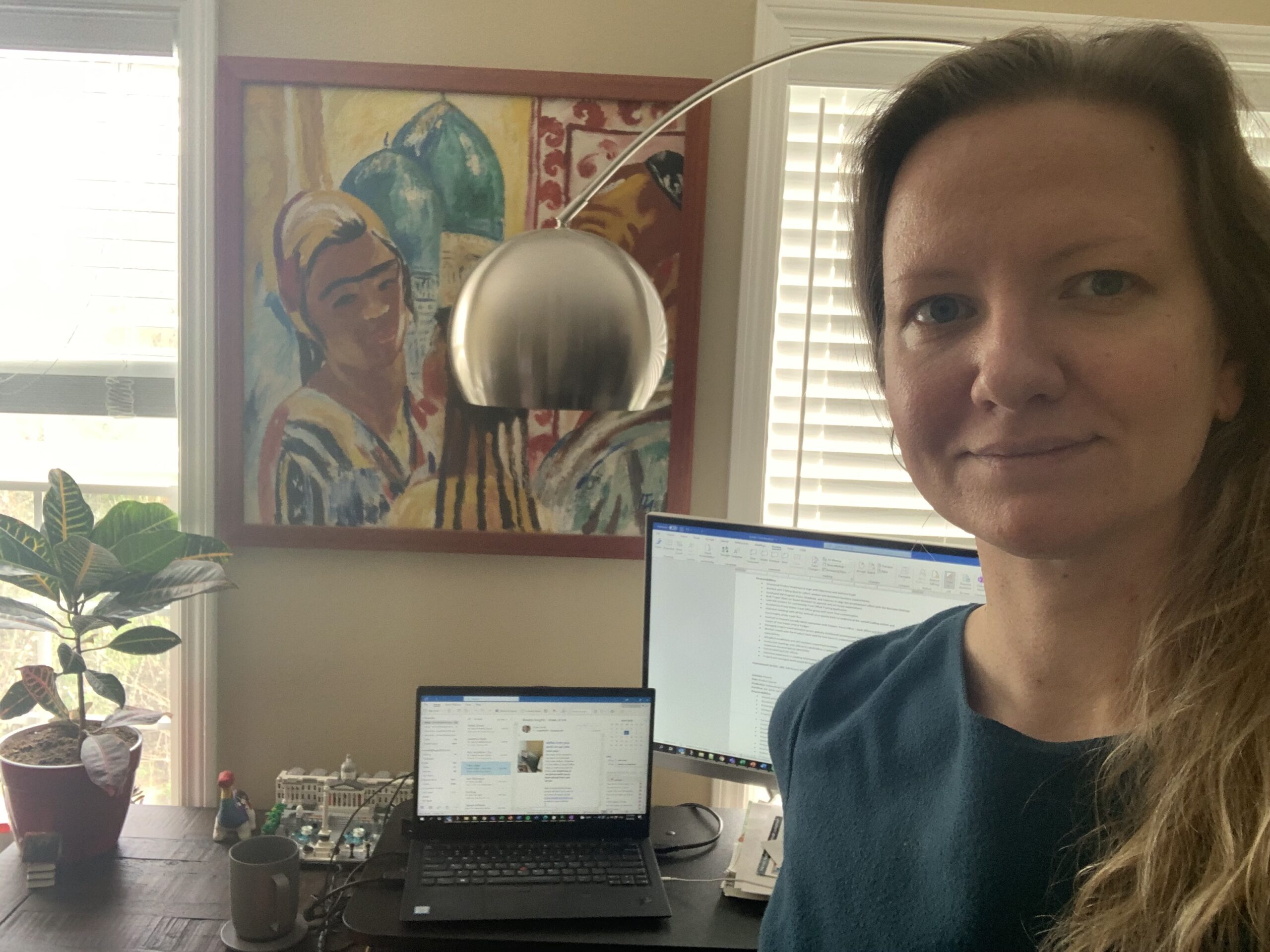 Who is your role model and why?
I don't really have a single role model, but there are people I appreciate and who inspire me, and I would want to be more like them in some aspects. Some examples would be Brene Brown (for her work in research on embracing one's imperfections), Julian Treasure (for his work in being a good listener – and I'm not doing him any favors with this description, but trust me, his book "How to be heard" is amazing and I think everyone should read it), and MacKenzie Scott (for all the philanthropy work she does).
If you could live in any of Logic20/20's other hub locations, where would it be?
I think I'm in the perfect location but if I'd have to move it would probably be one of the two California hubs.
And finally, … how do you take your coffee?
It depends on the setup, but mostly some variety of black coffee. I like espresso (con panna if I decide to indulge), Americano, or nitro cold brew (the foam is the fun part). If you're ever in Seattle there are two coffee chains I really enjoy: Herkimer Coffee (Seattle) – their macchiato is my favorite, and Cypress (Eastside).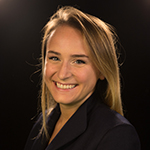 Courtney Lynch is the Senior PR & Marketing Specialist at Logic20/20 and media contact.