With the outbreak of the COVID-19 coronavirus, schools across the world are closing to minimize risk. While some have paused instruction indefinitely, many are shifting to an e-learning model, requiring staff and students to engage in e-classrooms and use cloud-based tools for communication and file sharing. While many businesses and higher education institutions have gradually transitioned their technology infrastructure over the past 15 years, school districts are now facing an unprecedented expectation of cloud-based learning.
K-12 education is one industry where legacy applications still dominate, mainly due to budget cuts and a desire to maximize ROI on costly, early 2000's solutions. Modern cloud infrastructure includes online-based tools, file storage, data streaming, and more, enabling work-from-anywhere connectivity and minimizing maintenance costs.
Below is a five-step transition outline for districts interested in changing to a cloud-based infrastructure.
Five steps for upgrading cloud infrastructure to accommodate the e-learning model
1. Inventory your current systems.
What tools do you have now? How are you currently set up? Make an all-encompassing list of all tools used by your employees and students at a classroom, school, and district level. This should include the software, its purpose, and its annual cost.
2. Itemize what needs to change.
There are numerous interconnected tools and stakeholders involved in successfully running a school district. Teachers, students, administrators, healthcare staff, and parents use tools to teach, learn, and/or monitor performance. Which tools do you need to improve? Widespread video conferencing? File storage for students and teachers? File sharing and real-time collaboration? Virtual classrooms? The more detailed you are in this step, the faster it will be to enact change.
3. Compare on-prem, hybrid, and cloud storage options.
Regardless of which tools you choose, it's important to carefully consider your data storage and strategy. Accessibility, maintenance, and long-term cost are all improved by switching from legacy systems to cloud services, but each situation is unique. If you prefer a hybrid model, is your infrastructure ready to support it? How can you fill the gaps? Items to consider include:
The impact of video sharing and video streaming on bandwidth and performance.
The scalability of your tools and services.
Legal requirements surrounding security,

 

data privacy, and record-keeping. Is your cloud set up to handle personally identifiable information (PII)? What about streaming versus storing data?
4. Choose your new tools.
You'll need to look at new tools and platforms, and consider how you want to host them. There are IaaS, PaaS, and SaaS tools to handle any requirement you have. Are standalone solutions better for your needs, or would you prefer packaged solutions?
5. Measure the cost and visualize the benefits.
Large-scale change is a marriage between up-front costs and long-term benefits. Compare the pricing options for the tools you're considering and invest in a solution that meets your current needs while staying flexible enough to accommodate to future needs.
Similar to how companies across the globe are learning to embrace the distributed workforce model, school districts should adjust to support students and teachers operating from home. Whether using IaaS, SaaS, or PaaS tools, there are ways to make education technology flexible and powerful enough to handle this cultural change.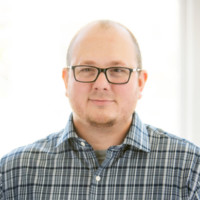 Ben Kaely is a Senior Software Architect at Logic20/20 specializing in providing clear solutions with software and people.