Snapshot
Our client, a global technology provider, had set a goal to redesign their licensing website—but first, they wanted to make sure they understood their customers, the journey through the licensing process, and how their user experiences stacked up against those of competitors' licensing sites. Logic20/20 conducted exhaustive research and analysis to build a suite of detailed user personas and evaluated several competitor websites, creating a solid foundation for our client to move forward with their redesign plans.
We brought our expertise and experience in
• User experience
• Persona development
• Qualitative and quantitative data analysis
• Competitive analysis
Navigating a complex licensing ecosystem
One of the world's largest technology companies, our client serves a broad range of business customers via their licensing website, from solo entrepreneurs to procurement officers in global enterprises. This diverse group of users has an equally diverse array of needs when it comes to purchasing licenses—some are do-it-yourselfers, while others prefer to be walked through the process. Some come to the site to learn, others to purchase, and others to troubleshoot problems. Delivering excellent customer experiences to this complex audience requires a strategic approach, and our client knew they needed solid data to support the decision making behind the redesign of their licensing site.
Asking the right questions
Our client had recently conducted a survey about their licensing processes that reflected some frustrations with the website, including the complexities involved in understanding and purchasing licenses and customer barriers to adequate site navigation. Before they launched into a site redesign, they wanted to uncover answers to questions such as
• Who is visiting the site?
• What drives them to visit the site, and what compels them to stay?
• How successful are they in achieving the goals of their visit?
• How well are our competitors addressing customer needs on their licensing sites?
The organization tasked Logic20/20 with researching and analyzing qualitative and quantitative data to build detailed user personas, map their journeys, and assess comparable journeys on competitor sites.
Getting personal
Our team set to work building a library of user personas via a four-phase process:
1. Research: We analyzed existing user data to understand customer segments based on the geographic, demographic, psychographic, and behavioral traits of each.
2. Interviews: We interviewed members of our client's sales, marketing, and customer support teams to build an accurate picture of customer types, needs, wants, pain points, and behaviors.
3. Analysis: We validated and enhanced the data through additional analysis to understand customers' goals and motivations and to gain deeper insight into their behaviors.
4. Synthesis: We categorized each customer segment as primary, secondary, unimportant, or affected and built out personas based on primary segment.
At the end of this process, we delivered seven thoroughly fleshed-out persona profiles that encompassed
• High-level job descriptions and responsibilities
• Company size
• Licensing experience
• Technology maturity
• Customer wants—"Guide me," "Enable me," "Collaborate with me," or "Do it for me"
• Role in licensing process—learn, purchase, activate, troubleshoot, or manage
• Pain points
• Needs
• Sample quotes, e.g. "My organization's collaborative ability on-prem and virtual is integral to our culture and we need a solution that delivers."
Gauging the competitive waters
We then turned our attention to what our client's competitors are doing for their licensing customers. After selecting five personas for analysis, we identified and prioritized key website features for assessment, including consistent page structure, search function, self-serve purchasing, resources by role, and licensing updates. For each of the selected personas, our team documented user flows on three competitors' licensing sites and compared these to the experience on our client's site.
The picture takes shape
Our competitive analysis revealed that our client's site outperforms those of their competitors in several areas—including the licensing knowledge bank and direct paths to troubleshooting items—and also has room for improvement, for example, in the use of multiple media and navigation paths that are tailored to each customer.
Armed with solid data regarding their customers, their user experience, and how they stack up against key competitors, our client is well equipped to make strategic decisions on redesigning their licensing site. We are currently discussing how Logic20/20 can support them in executing the redesign along the lines of our analysis and recommendations.
Looking ahead
As the old saying goes, "knowledge is power," and our client now has a solid understanding of the customers who drive their business—including their pain points, their specific needs, and their expectations of the licensing experience. They also understand the online experiences that competitors are offering and have taken away some best practices that can enhance and optimize their redesign. As they move forward into the implementation phase, they can use what they've learned to drive strategic decision-making in building a site that will engage and delight customers in addition to achieving their own business objectives.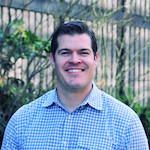 Marc Tausend is a Senior Manager in Logic20/20's Strategy & Operations practice.