YOU'LL LEARN HOW TO
Evaluate analytics maturity
Architect data for sharing
Increase analytics adoption
Establish data governance
And more!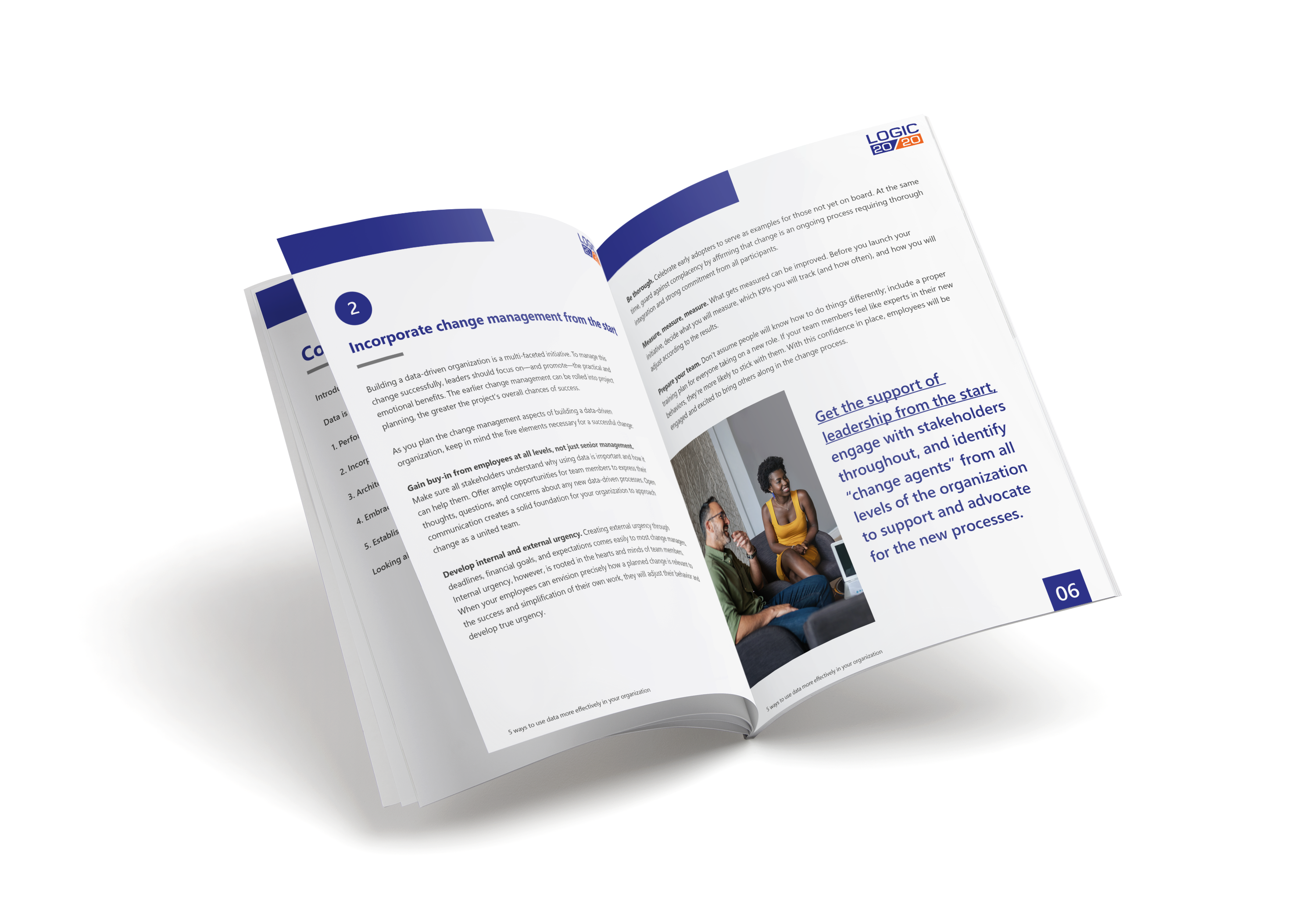 AN EXCERPT FROM "5 WAYS TO USE DATA MORE EFFECTIVELY IN YOUR ORGANIZATION"
As groups within your organization develop partnerships around accountability and data quality, a cultural shift begins. Data inclusivity and transparency come into focus, increasing adoption of new data-driven processes. These partnerships should prioritize the following "culture catalysts":
• Easy knowledge exchange
• Collaboration-focused communication
• Seamless access to resources and information
One opportunity to integrate these catalysts is through user-centric solutions within the data lifecycle. Designing with your team members in mind will build an open, safe culture of transparency, feedback, and involvement.
68% of the data available to most businesses goes unleveraged.
Get ready to start using your data as a strategic asset.