Quick summary: From Day One, Logic20/20 employees have the opportunity to "choose their own adventure" through robust, self-driven career development opportunities.
For as long as I can remember, I've had a deep desire to learn, to gain skills and knowledge that broaden my horizons and help me grow as an individual. When I was a kid and my babysitter came over, instead of playing with toys or watching cartoons, I used to swipe her cardiology textbooks and read them for fun!
When I first learned about Logic20/20 from a former colleague who'd come to work here, one of the first things that impressed me was the company's commitment to career development. From Day One of their life as a "Logician," team members have access to opportunities for furthering their careers—whether that's through official channels like the Career Development Lead (CDL) program or by carving out their own niches for learning and helping others learn.
Built-in career coaching
When I joined Logic20/20 in May 2020 (yes, right at the beginning of the pandemic!), the CDL program intrigued me immediately. Through CDL, Logic offers team members the opportunity to enter a career-coaching relationship that's completely separate from the manager-employee connection. Your CDL could be someone from your practice area with similar skillsets … or someone in a completely different role. Because the relationship focuses on career development rather than subject matter expertise, any combination can be equally successful.
Another aspect of this program that resonates with me is the employee-driven nature of the relationship. The employee decides for themselves what they want from the program, and no one is forced into any kind of curriculum or career plan template. The CDL can offer advice, advocacy, and resources, but the employee is in the driver's seat—as it should be!
My "DIY" coaching education
I got involved in the CDL program right off the bat and set out to educate myself on the finer points of career coaching outside of my client's billable work hours (and with my manager's support). I explored classes, blogs, and other resources, in addition to seeking advice from my fellow CDLs at Logic. Eventually I branched out into the professional coaching world and benefited tremendously from webinars and other programs offered by organizations such as the International Coaching Federation.
In addition to my independent study of coaching practices, I was getting on-the-job training through my participation in the CDL program. I've coached people from within my practice area (Digital Transformation) as well as those from totally different backgrounds, including data engineers and architects. Because coaching methodologies are agnostic of what I do in my official role, I'm able to meet any person exactly where they are. I can ask questions that help me understand what their passions are and where they want to take their careers—and then listen.
As I mentioned, the program is entirely employee-driven, so if I see an opportunity to be of service, I always ask permission ("Is it OK if I help you with this?") before suggesting a course of action. This is a far cry from some of the traditional boss-employee relationships I've had at previous companies. Sometimes those conversations felt like I was being called to the principal's office!
As I've built my expertise on how to build successful coaching relationships, I've had the chance to bring that knowledge back into Logic and share it with fellow CDLs. I enjoy this opportunity to "coach the coaches" and contribute to our communal development as a team of mentors.
Expanding our collective Agile expertise
Another passion I've had the chance to explore is deepening my knowledge of Agile methodologies and putting my expertise at the service of my peers to support their career development.
Many of our client projects require team members with knowledge of Agile methodologies such as SAFe, Kanban, traditional Scrum, etc. As an expert-level practitioner, I'm able to help guide Logic in shaping our Agile-focused offerings in a way that delivers the greatest value to our clients. When Logic presents a solution to a client that involves Agile, I can offer suggestions on how to present our approach and make recommendations on the execution side.
I've also created an opportunity (again, with my manager's support) to help my peers expand their skills by creating our own Agile Center of Excellence. This site is available to all Logic employees on SharePoint, and I curate the content based on publications by trusted sources (e.g. scrum.org). I make updates to the site nearly every day, and it includes a link to an Agile Teams channel that I've set up for answering questions.

My work on the Agile Center of Excellence and Teams channel actually dovetails nicely with my role as a CDL and everything I have learned about coaching. If someone is new to the methodology, I can understand where they're coming from and use those insights in helping them understand how to work within an Agile team and meet (or exceed!) the client's expectations.
As I approach my two-year anniversary with Logic, I'm awed—and delighted—by how much I've been able to accomplish thanks to our career development programs and supportive environment. It's rare to find a company that offers such an ideal combination of support and freedom in pursuing personal and professional growth, and I look forward to pursuing further opportunities in the future!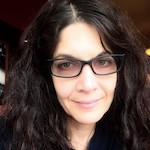 Alison Braun is a manager in Logic20/20's Digital Transformation practice.