Your customer contracts play a vital role in keeping your organization running: they establish the terms of client relationships, allow you to predict and plan for what will be purchased, when, and for how much, and provide recourse in cases where the agreed-upon terms are not met. A contract lifecycle management (CLM) platform can help the contracting and contract amendment processes run smoothly. So, how do you know if or when your organization is ready to implement (or upgrade) CLM software, and which features should you look for when you select a platform?
In this article, we'll look at the signs that your business would benefit from a CLM platform and explore the top five features to look for. Along the way, we'll share some real-world insights from CLM projects we've delivered for our clients.
Ready to take your digital transformation to the next level?
Is a CLM platform right for your organization (or is it time to upgrade)?
While CLM software can save time, money, and hassle, it's not necessarily a must-have for every organization. CLM works best for businesses that manage a large number of contracts and amendments and have a high volume of internal and external communications around the contracting process.
If you're not sure whether your organization is a good candidate for a CLM platform, here are a few telltale signs to look for:
• Persistent challenges in meeting contract turnaround deadlines
• Difficulty keeping track of where a contract is in the process at any given time
• Lack of controls over what is being signed, by whom, and when
• An over-worked, over-stressed contracting team
• Lack of a central repository where contracts can be easily located
• Large amounts of time spent copying-and-pasting data into contracts (product and pricing information, standard clauses, etc.)
Or perhaps you've been using the same CLM platform for a while and are seeing signs that it might be time for an upgrade—e.g. difficulties around support, patchy integration with other applications, frequent workarounds, etc. If so, you'll want to consider these must-have features when deciding on the right solution for your upgraded system.
Choosing your CLM: 5 must-have features
1. Easy to support
Your CLM software should be easy for your IT team to support and troubleshoot problems. Old legacy applications may no longer be supported by the provider, leaving IT teams on their own to figure out how they work and how to address problems that may arise.
You may want to choose a CLM application that other lines of business in your company are already using. The corporate IT team will already be familiar with the inner workings of the platform and will have the knowledge and documentation needed to support your organization.
2. Integrates with key platforms
Ideally, a CLM platform will integrate seamlessly with other applications that feed into customer contracts, including CRM, ERP, CPQ, and others. This allows data to flow freely between the applications, eliminating the need for tedious copying-and-pasting of information and ensuring that all data in contracts is current and accurate.
You may, for example, need integration between the CLM application and SAP for access to your product and procurement data. If your company's product records are complex, alignment between the contracts and procurement records will be critical to ensure the company can make good on its contractual commitments.
3. Enables customizable, automated workflows
When contracts are manually emailed from reviewer to reviewer, approval requests can sit in a recipient's inbox, unnoticed, for days—even weeks—stalling the process and delaying revenues. And if there is no visibility into the process, it can take hours just to find out where the roadblock occurred.
Your new CLM platform should allow you to build customized workflows that align with the specific operational and compliance needs of your organization and automate the approval process. You'll want to choose a system that, as soon as a contract is approved by one reviewer, automatically notifies the next reviewer in the process and automatically sends reminders if the requested action is not taken within a certain period of time. The contract owner should have full visibility into the process so that blocks can be identified and addressed as soon as they arise.
Automated workflows can also save considerable time and effort during the negotiation process, with its constant flow of information between the company and their customer. The right CLM tool can manage all information that must be tracked to ensure that the resulting contract incorporates all changes that have been agreed upon during negotiations.
4. Supports analytics
As the expression goes, you can only improve what you can measure, and a CLM platform that enables the insights you need to ensure your contract management is continually optimized for productivity, profitability and risk management.
Depending on the role that contracts play in your business, you may be relying on them to drive profits or behavior, minimize risk, or deliver other outcomes that are perhaps more—or less—tangible. A good CLM platform helps you gather data that you can use to measure the success of your contracts, aligning them with upstream and downstream business processes.
5. Offers customizable templates and content libraries
While each deal is different, chances are there are certain elements that appear again and again across a large portion of your contracts. Templates and content libraries enable contract writers to easily access these frequently used elements to streamline the process and ensure consistency of language. In addition to setting up standard templates, we have helped clients create phrase and clause libraries, so that contract writers can pick and choose the modules they need, then focus their efforts on the particular details of the deal at hand.
When contract teams can see which language is used most frequently—and also what is changed most often—they have the insights they need to write new contracts in a way that is likely to require fewer redlines and move through the approval process more efficiently.
Making the leap—wisely
CLM software can save time, improve productivity, enhance accuracy, and deliver a bounty of other benefits … if it's well suited to your organization's contract management needs. Once you determine that your business is ready for a CLM platform, make sure to look for the elements that will help your organization get the most out of its investment.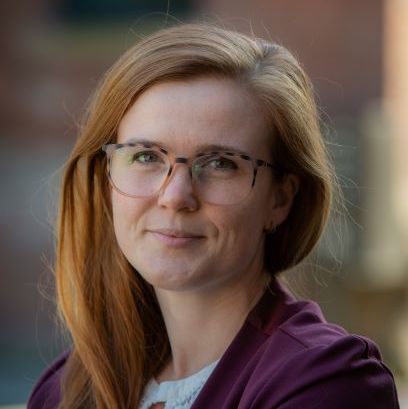 Alexis Greenwood is a manager in the Logic20/20 Digital Transformation practice, focused on offerings development and innovations. In her experience as a business systems analyst, she enabled change through development of low-code platforms, including Salesforce and ServiceNow, custom applications, virtual assistants, and a variety of tools including ERPs, ITSM tools and CRMs.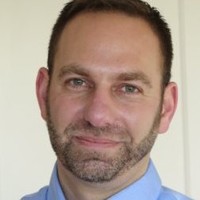 Ethan Silvers, Senior Director at Logic20/20, has over 15 years of consulting experience focused on solving complex business problems through identification of critical flaws and their root causes—and the components required to achieve greater success. He has worked closely with clients in the healthcare, financial services, and tech industries, where he successfully managed numerous client relationships and projects.