Welcome to our Coffee Chat series, where we'll be getting to know "Logicians" from our Connected Hubs who make Logic20/20 a great place to work. Today we're grabbing a corner table with Alex Johnson, Senior Data Scientist, who makes his home in the Great White North of Anchorage, Alaska. So get yourself a beverage, pull up a chair, and join us!
First things first, Alex—what attracted you to the role of senior data scientist at Logic20/20?
"One thing I love about working for Logic is the end-to-end project involvement and ownership opportunities. When I've worked for larger companies, I often felt like a small cog in the larger machine, whereas at Logic, there are more opportunities to be involved at every step of the process. Many of our projects are built from the ground up, so there is more foundational work in terms of discovering and highlighting value to the business, solution design and architecture, and engineering to support the data science solution. It's really helped round out my skills—going beyond the modeling components of data science and developing the capability to build and support effective analytics solutions in a variety of contexts."
What are some of the ways we maintain culture for folks like you in a fully remote position?
"I've been impressed at Logic's embracing of the digital-first approach."
"With expanding to their Connected Hub cities, as well as fully remote employees like myself, everything is done digitally—and with the culture built around it, I don't feel any less connected."
My current team is distributed over five different cities, but we're still able to function as one cohesive team. In addition, there's a variety of knowledge sharing sessions held internally that I've been able to be a part of, and the Advanced Analytics practice is pretty engaged when it comes to cross-project collaboration."
What's one piece of career advice you would give someone looking to get into consulting?
"Technologists sometimes have a bias of thinking that all solutions are technology solutions, and data scientists sometimes compound that by thinking that all solutions are purely modeling solutions. Always connect what you are going to produce to the value it would create for the customer, and constantly ask yourself, 'How is this helping the business?' and 'Am I asking the right questions?' Often business problems are not perfectly defined, and it takes some investigation to determine what the right approach should be."
What's your favorite part about living in Anchorage, AK? 
"Anchorage is a special place—my wife and I moved up three years ago from Seattle and haven't looked back. There's so much to do, and the mountains are right in your backyard! In the summer we're able to fish, bike, and do packrafting. Then in the winter, I'm out skiing on the trails most days after work and touring in the mountains on weekends."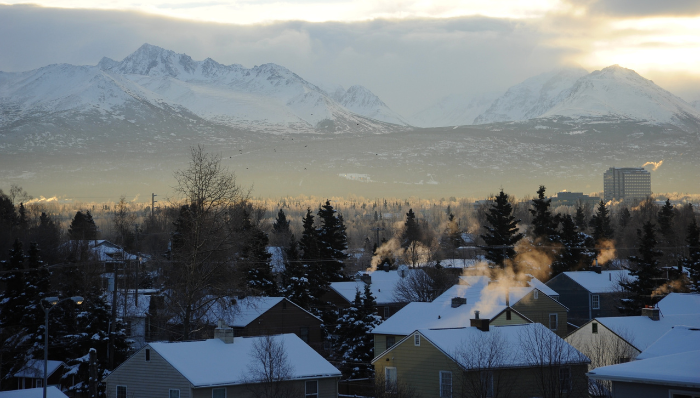 What are you most proud of?
"Professionally, I would say the diverse set of skills and experience that has created the foundation I build my work off of. For the most part, I've been a self-taught programmer and spent years studying a few hours every morning before work, digging into whatever topic interested me. I've been able to funnel that knowledge into my work, and through Logic I've been able to work on a wide variety of interesting projects that has helped strengthen my skillset and made me a more effective consultant and developer."
What are three words your coworkers would use to describe you? 
"Hopefully good ones! I would think informative, communicative, and hard-working."
" I love knowledge sharing among my team, communicating new approaches for problems and potential risks—often using visual methods—and putting in the effort needed get the job done."
And finally, … how do you take your coffee?
"I take my coffee black—simple with no fuss."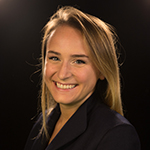 Courtney Lynch is the Senior PR & Marketing Specialist at Logic20/20 and media contact.