Welcome to our Coffee Chat series, where we'll be getting to know "Logicians" from our Connected Hubs who make Logic20/20 a great place to work. Today we're grabbing a corner table with Gabby Wiltse, Business Development Manager, who makes her home in "The Golden City" of San Francisco! So get yourself a beverage, pull up a chair, and join us!
Let's start off with location, location, location. What makes Logic20/20 such a great fit for San Francisco?
"San Francisco's innovative community coincides well with Logic20/20's value for driving towards excellence. Being part of a company that continues to want to better its community fits well within the San Francisco culture."
What's your favorite part about working on our sales team at Logic20/20?
"My favorite thing about the sales team is consistently feeling supported by my team members."
"Whether it's helping me better understand case studies, sharing outreach tips or making me laugh, the Sales team is there to support me and all members of the team/ company."
Logic20/20 focuses on creating a collaborative environment. If you face a problem at work, what do you do?
"When problem solving at work, first I ask myself if I have ever had to solve this problem before or something similar. If not, I ask my teammates if they have or if they have any tips. If not I ask the broader organization for help and guidance. If this is a new problem to all, I look for feedback from a number of my peers to make the best-informed decision I can."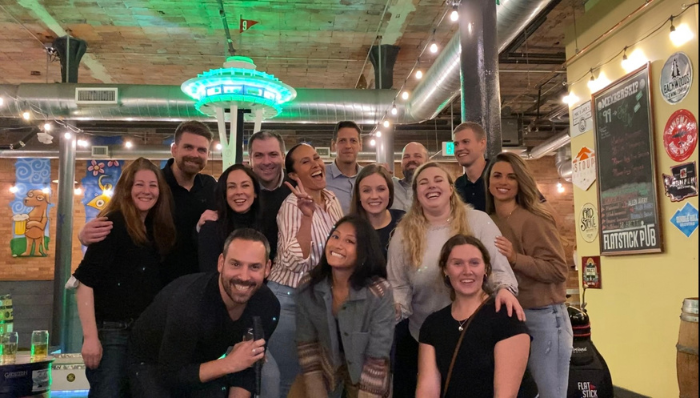 What's your favorite thing to do in the San Francisco area when you're not working?
"Love going for a run through Crissy Fields and The Presidio! Great way to get outside and see so many different neighborhoods and beautiful views of the bay and Pacific Ocean. Then end the run with a coffee from the Philz Coffee Truck on the Marina Greens."
What's the best advice you've ever received?
"My college water polo coach once told me, "You'll never be the smartest, fastest, or strongest person out there. But you can work the hardest." I take that advice with me every day. I can't control how smart other people are or my past experiences, but I can control my wanting to learn and working hard."
What's your favorite Logic20/20 company value?
"Fostering a Culture of We. I love how inclusive Logic20/20 is and how we continue to strive to grow and protect that inclusivity."
"I love working with everyone at Logic20/20 and look forward to continuing to add more people to this really great organization."
And finally, … how do you take your coffee?
"A triple espresso over ice!"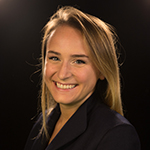 Courtney Lynch is the Senior PR & Marketing Specialist at Logic20/20 and media contact.