Snapshot
A global technology enterprise sought to streamline and automate their complex system of deal-based compensation for a worldwide force of field sellers. Logic20/20 helped them achieve their goals by
• Delivering and owning an Azure-based deal registration tool
• Optimizing their deal registration processes
• Conducting quality assurance audits on all deals that enter the system
• Ensuring accurate, prompt payment of field seller compensation
• Implementing automated reporting for sellers and management
We brought our expertise and experience in:
Process improvement
Automation
User experience
Quality assurance
Structured reporting
Data visualization
A global network of technology sellers
Our client is one of the world's largest technology providers, with a global sales force encompassing thousands of field sellers. As maintaining good relations with this worldwide team is vital for driving revenues, they have a vested interest in assuring sellers of prompt, accurate payment as well as visibility into deal registration and compensation processes.
Identifying gaps in the compensation experience
Our client was lacking a unified structure for their field seller compensation system. Processes had been cobbled together over time and varied from region to region. For sellers, the experience was inconsistent, and the lack of transparency and predictability created confusion over which deals were approved and which ones were included in each round of compensation.
The leaders of the incentive compensation program asked Logic20/20 to deliver and own an auditable, accurate sales compensation program for global field sellers to encourage strategic sales and to support quotas and forecasting. They also requested timely reporting for their sales leaders to quantify value and to drive scale for the program.
Building seller relationships, one deal at a time
Logic20/20 deployed two teams:
• A technical team focused on building, maintaining, and updating the deal registration tool
• An audit team responsible for reviewing incoming deals and for ensuring prompt, accurate compensation of field sellers
The technical team delivers ongoing support for our client's Azure-based deal registration tool, with a focus on implementing new features that improve user experiences. The audit team performs rigorous quality assurance on the validity, legality, and accuracy of deal data as it comes into the system from up to six different systems.
Reinventing deal reporting
Our team built out structured reporting that covers 42 regions around the world, turning a continuous feed of data into easily digestible, tailored, actionable information for sellers and management.
Every field seller in every region now receives a standardized weekly report conveying the compensation that is coming to them and a detailed breakdown of which deals are included. They also receive a granular update of progress towards their quotas. If, for example, a single deal representing 70 percent of a seller's quota has not yet closed, the seller can begin a discussion about what needs to be done for the deal to go through. This reporting gives them a clear idea of how their performance is measuring up on a deal-by-deal basis.
On the management level, sales leaders receive consolidated reports featuring an optimal level of detail: which deals have been approved, for how much, deals pending review, and overall seller attainment across the fiscal year.
Keeping lines of communication open
The Logic20/20 audit team also handles all compensation-based inquiries that come in from field sellers. If a seller has a question or a concern, they can send a message to the email address that redirects to our team, which is fully equipped to provide the information they need within a 24-hour SLA.
Taking care of business, every day
Our audit team's capabilities have evolved to a point where our client has been able to step away from most day-to-day operational issues. These Logicians are widely recognized as the resident experts on the deal-based compensation program, and our client has total trust in the work they are doing. At the beginning of the project, the team had daily meetings with the client to review our work and discuss escalations; those meetings now occur once a week and usually serve as a general opportunity to check in, provide updates to overall health of the program, and discuss the process improvements the team has implemented.
Benefiting the bottom line
Today, our technology and audit teams enable more than $1 billion worth of our client's deals to be audited and approved every year—promptly and accurately. Our support of the deal registration tool and processes has reduced manual hours by 50 percent while also increasing scale. Finally, our process and program improvements have increased seller productivity and CSAT scores, in addition to reducing escalations and improving the program's overall efficiency and effectiveness. We've relieved our client of the need to manage day-to-day operations, enabling him to focus on the strategic aspects of his job with the confidence that the compensation program is in the best possible hands.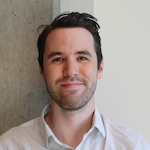 Griffin MacConnell is a Senior Consultant in Logic20/20's Strategy & Operations practice.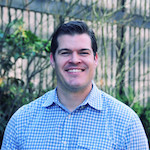 Marc Tausend is a Senior Manager in Logic20/20's Strategy & Operations practice.