Quick summary: Working with a high-value consulting firm offers distinct advantages that contribute to personal and professional growth.
One of the most intriguing aspects of my job is the opportunity to talk to people who are considering Logic20/20 for their next career move. These conversations give me a chance to understand what consultants are interested in, what their concerns are, and what they want from their careers both personally and professionally.
Almost inevitably, our discussions turn to the question of what sets Logic20/20 apart from traditional firms from a consultant's perspective. Having worked at a traditional consultancy for several years myself—and having worked alongside many fellow Logicians who came from that environment—this is a topic that I relish exploring.
What is high-value consulting?
At Logic20/20, we deliver high-value consulting, which for us means partnering with our clients as trusted advisors. We contribute our expertise and the fruits of our experience to enhance the value of our engagement in ways that the client may not have even considered.
A great example of this recently came up in an engagement with a large utility provider. Our team had been working on a semantic search project for their legal department when ChatGPT came on the scene late last year. One of our consultants recognized the value that generative AI could add to the product we're building and brought her idea to the client. The client agreed to do a pilot, and today our team is working on a chat interface that enables a conversational approach to semantic search—all thanks to one consultant's initiative.
Why high-value consulting is a career game-changer
Many large consultancies have an established way of doing things (often labeled "The [insert company name] Way") that must be followed all the time in every project, no questions asked. At Logic, we reject the idea of cookie-cutter solutions, relying instead on our knowledge of what's going on in the client's industry and what they want to achieve over the short and long term. This gives our consultants the chance to utilize their expertise in building innovative solutions around the client's specific objectives and the challenges and opportunities that shape their environment.
Because of the way we work, we always look for an entrepreneurial spirit when we interview candidates. We enable—and expect—our consultants to take ownership of their projects and to always be thinking of how the team can increase the value they deliver to the client. When they uncover these opportunities, we make sure they have a venue for expressing their ideas and impacting the outcome of the project.
Finally, our approach to high-value consulting extends to the continuing education opportunities we offer our team members. For example, in response to the high demand for Agile teams across multiple industries and multiple clients, we're creating an internal training program on Scaled Agile Framework® (SAFe®) methodologies for all our practice areas. Because we're a nimble organization, we can respond quickly to changes in the environment while also offering our consultants the opportunity to expand their horizons.
The bottom line is that not all consulting firms are created equal, for employees as well as for clients. If you're considering a move in your career journey, joining a high-value consulting organization offers unique advantages that can foster your growth, both personally and professionally.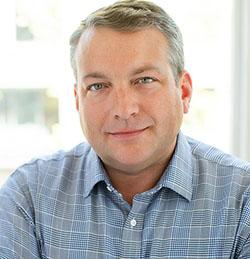 Will Schmidt, Logic20/20's General Manager, leads our Consulting practice to exceed client expectations, develop innovative solutions, and achieve organizational growth.