Built In has honored the consulting firm by naming it one of the Top 100 Best Places to Work.
Seattle, WA – Logic20/20, a business and technology consulting firm, has been awarded a spot in Seattle's top 100 Best Places to Work by Built In.
CEO Christian O'Meara says, "Being honored with a spot in the top 100 Best Places to Work in Seattle, Austin, San Diego, Houston, Denver, and Los Angeles is tremendous, as we work hard as a company to build and maintain a positive culture for and with our people." He goes on to say, "In the last year, we've started hosting more in-person events. People have a chance to connect face-to-face with people on their teams whom they typically engage with virtually and some whom they rarely see or work with. This creates unique opportunities for brainstorming, idea sharing, and personal relationship building. It has been a wonderful way to connect."
Logic20/20 is creating this culture not only at its Seattle headquarters, but also through several "Connected Hubs" located around the country. Some of note are the San Diego, San Francisco, Los Angeles, Denver, Houston, Dallas, and Austin Hubs, which were recently visited by the firm's top leadership.
With culture and connection being at the forefront of Logic's agenda, the firm puts significant emphasis on virtual events to connect all employees across the country, no matter where their Hubs might be located. Cookie decorating, wellness elixir making, and Zen garden creating are a few of the more recent virtual events Logic has hosted for their team members, and they typically attract a large turnout.
With an ongoing goal to make the workplace inclusive, fun, and collaborative, Logic20/20 is always reaching out to its employees for ideas and inputs. Everyone in the company has the opportunity to be mentored by their leadership and is always encouraged to contribute their unique talents to a diverse array of committees and volunteer opportunities.
Read the whole article published by Built In, and see who else made the Top 100 Best Places to Work in Seattle list here: https://builtin.com/awards/seattle/2023/best-places-to-work.
For a closer look at what it's like to work at Logic20/20, visit logic2020.com/careers/life-at-logic.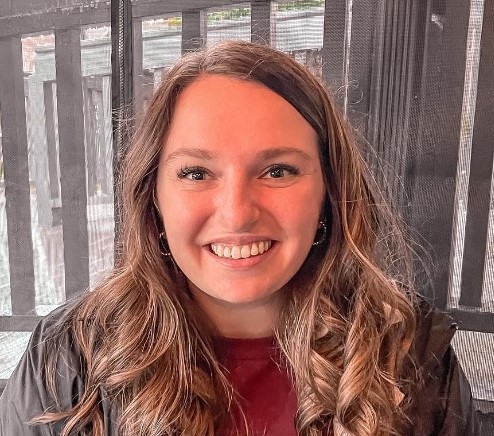 Alexis Stevens is the media contact and Sr Public Relations & Marketing Specialist at Logic20/20.