Quick summary: As the grid of the future takes shape, a strategic approach to change management helps utilities realize the necessary changes in day-to-day work—and make sure those changes "stick."
Change has become the new normal in the utilities industry. Rapid growth in renewable energy sources. An uptick in climate-related emergencies. Escalating customer expectations. Expansion of distributed energy resources (DERs) and microgrids. An explosion in the volume, variety, and velocity of data flowing through utility servers. All while facing the dual challenges of an aging infrastructure and a shrinking workforce.
The changes facing utilities today are extensive and varied, but they all have one thing in common: addressing them successfully demands a fundamental shift towards becoming a digital-first, data-driven organization. The old way of doing things—manual record-keeping, data hidden away in spreadsheets on individual hard drives, one-off reports and dashboards—must give way to a new approach that places data at the center of every decision.

For this transformation to be successful, a shift in mindsets and approaches to day-to-day work is as important as shifts in processes and technologies. If those changes are going to stick, a strategic approach to change management is essential.
Why is change management important for utilities?
The journey of becoming a data-driven organization doesn't happen in the C-suite or in the IT department (although those factions do play vital roles). The essence of the shift happens at the individual employee level—people changing the way they do their jobs in a way that revolves around data.
Change management helps ensure alignment between this goal and what actually gets implemented in the day-to-day functioning of the organization. It gives employees a sense of ownership in their part of the change, so they're more likely to be excited about it and to stick with it. It increases the chances of long-term success and helps utility organizations avoid the "flavor of the month" phenomenon that may have doomed past initiatives. And it improves the ROI of change-focused initiatives—businesses can avoid wasting time, effort, and resources on training and promotion for a change that won't "stick."

3 steps to a successful change management strategy
An effective change management strategy defines the approach needed to manage the change, given the organization's unique situation and goals, and provides direction and purpose for all related plans and activities. The strategy lays the foundation for informed decision-making and brings the initiative to life, describing whom it will impact and how.
When we work with clients on change management, we focus on three vital steps.
1. Identify the change characteristics.
This is where we answer essential questions about the desired change, such as "What is the scope of the change?" "Which people will it impact?" "What is being changed (behaviors, processes, systems, job roles, etc.)?" and so forth.
2. Assess the current state.
Before we can build a change management roadmap, we need a solid understanding of the starting point. For the utility looking to implement data-driven decision making, we may look at factors such as current processes, how data is being handled, sticking points such as data silos preventing access, etc.
3. Build and implement a strategy
Your strategy should encompass a team structure, sponsor model, resistance management plan, and project risk assessment. Having established clear pictures of the current state and the desired end state, you can build a strategy that bridges the gaps.

Knowing when adoption is complete: the ADKAR model
Organizational change happens one person at a time. To discover what that change will look like on an individual level, we turn to the ADKAR® model developed by Prosci, the global leader in change management. For a change to be successful, an individual must:
• Be aware of the need for the change ("I understand why we need to start using data to make these decisions.")
• Desire to participate in it ("I want to start using data to make better-informed decisions.")
• Have the necessary knowledge to apply it ("I have the training and coaching I need to implement this new data-driven process.")
• Have the ability to implement it ("I am able to implement this data-driven process—no roadblocks are standing in the way.")
• Have the reinforcement to sustain it over the long term ("I have resources available if I have questions or run into problems with the new process so that I can keep moving forward.")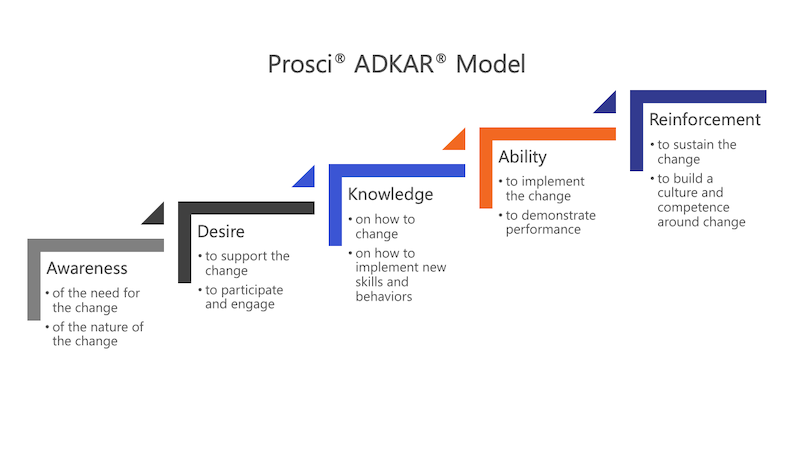 Looking ahead
Change has become the new norm for the utilities industry, and making decisions based solely on intuition or inefficient data processes is no longer an option. By implementing proven change management strategies, utility companies can ensure that the changes needed to become a data-driven organization happen where they matter most—in the hands of every employee.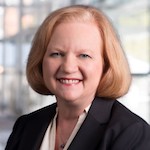 Peggy Agress is a manager in Logic20/20's Strategy & Operations practice.
Beau Platte is a manager in Logic20/20's Strategy & Operations practice.