Snapshot
California's Office of Energy Infrastructure Safety (OEIS) ensures that utilities are doing their part to reduce wildfire risks by requiring each provider to submit an annual Wildfire Mitigation Plan (WMP) and quarterly updates. As reporting and data quality standards became increasingly complex, one utility recognized that their manual data processes were limiting productivity, and they turned to Logic20/20 for a solution. Our team implemented automation and advanced data management practices to help our client meet their compliance obligations at a high level of accuracy and with a minimal amount of manual labor.
We brought our expertise and experience in:
Process improvement
Change management
Data mapping
Workflow Documentation
Data quality assurance
Advanced analytics
Data visualization
A powerful provider
Our client, an electric energy and natural gas provider with over 20,000 employees, serves more than 16 million Californians across a 70,000 square-mile service area. They operate over 100,000 circuit miles of electricity distribution lines and more than 40,000 miles of natural gas distribution pipelines. With more than 5 million customer accounts, their organization is one of the largest combined electricity and natural gas energy providers in the United States.
A growing complex of requirements
Like many California utilities, our client was facing an increasingly complicated web of regulatory requirements aimed at mitigating wildfire risk. OEIS had published specific data standards—encompassing more than 1,000 attributes—covering areas as diverse as vegetation management, grid hardening, asset inspection, and community outreach initiatives. With limited automation, our client resorted to manual processes for gathering the data their reports required. As a result, preparing and submitting their OEIS documentation was consuming about 8,000 person-hours per year.
The utility had established a project management office (PMO) for their OEIS reporting, which at the time was staffed by a single person who maintained about 60 in-flight data sets. As the volume and complexity of required data grew, they asked Logic20/20 to support their efforts with our data expertise and operational proficiency.
Creating an optimized commercial marketing hub
The Logic20/20 team got up to speed quickly on the intricate ecosystem that surrounds our client's WMP, which typically encompasses over 1,000 pages, plus quarterly updates. The entire submission process, from data collection to post-submission deliverables, requires intense coordination between the PMO, data stewards, data engineers, geographic information system (GIS) analysts, and the legal and regulatory relations teams.
The data required for OEIS reports, spanning more than 100 data sets, must be gathered from a highly disparate landscape involving multiple applications and various approaches to data collection and storage. The end result must be able to answer queries as diverse as "Where are all our substations located?" and "Tell me about every time a wire broke and we spliced it back together." While some newer data sets still require a manual approach, our team has made considerable progress in automating others, resulting in dramatic productivity gains.
Our six-person team's deliverables span five areas:
• Change management, including cross-functional data gap workshops and monthly leadership program reporting
• Submission enhancements, including data collection and mapping to OEIS, documentation, and SME workshops
• Quarterly submissions, including SME coordination and data deliverable QA and packaging
• Strategic planning, including streamlined reporting and analysis and onboarding our client to processes and deliverables
• IT data product support, including new data workshops and ontology support and reporting
Along the way, we've identified and acted on opportunities to improve data integrity and stability, resulting in greater confidence that the data submitted is complete and accurate.
A well-oiled reporting machine
Today, Logic20/20's team successfully manages a complex matrix of more than 125 in-flight data sets, enabling our client to meet their OEIS reporting obligations through streamlined processes. Our contributions have made their reporting season far less stressful while also giving them the peace of mind that comes from knowing their data is accurate and in full compliance with all applicable standards. As reporting requirements continue to escalate in volume and complexity, our client can face the future with confidence.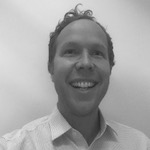 Adam Walthers is a senior consultant in Logic20/20's Strategy & Operations practice.