Logic20/20 is pleased to share an interview from the Azure Data & AI Pioneers Series featuring Keith Boyd, Communications Director at Microsoft, and Adam Cornille, Senior Director in our Advanced Analytics practice.
Adam discusses the ways in which data science and AI are transforming the utilities industry through various initiatives. The initiatives that Adam, and our teams at Logic20/20, have been working on, have real human impact and the ability to save lives.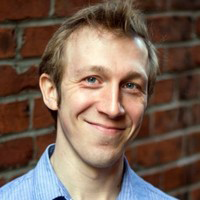 Adam Cornille is Director of Advanced Analytics at Logic20/20. He is a data science manager and practitioner with over a decade of field experience, and has trained in development, statistics, and management practices. Adam currently heads the development of data science solutions and strategies for improving business maturity in the application of data.