The value of automation is unlocked by operating at scale. Organizations that don't have a strategy to standardize and simplify their processes forgo automation's many potential benefits. One way to maximize value is to structure the approach to automation with strong leadership, since – a successful implementation is predicated on leveraging a proven approach, best practices, planning and research, production support, and training. According to Gartner, "by 2024, organizations will lower operational costs by 30% by combining hyperautomation technologies with redesigned operational processes." With the current outbreak of COVID-19, automation's necessity is ever clearer. If you've successfully tested an RPA pilot program, the next step is to achieve economies of scale with a productive digital workforce. In this article, we'll discuss why a digital workforce is essential in 2020.
Before we dive in, let's agree on a few definitions:
1. Automation, in this context, refers to business processes and tasks that are completed by a machine.
2. Robotic process automation (RPA) is software that can replicate human actions by following a set of rules.
3. A digital workforce is a capability created by RPA allowing robots to perform business processes (like decision making) and scale with demand.
4. A Center of Excellence (CoE) serves as a governing body that ensures productivity and growth of the digital workforce.
The origin of a digital workforce
Just a decade ago, machines were unable to reliably analyze and accurately identify handwritten text; while it was possible, it certainly wasn't cheap! Since then, Optical Character Recognition (OCR) has matured significantly. Around 2016 we saw the rise of RPA, software that can execute tasks autonomously (e.g., button clicks, keystrokes, data manipulation). In that same time, cloud technology became an integral tool for most organizations. Having all these components (the ability to "see", "do", and "remember") in a cost-effective package enabled us to use a machine's innate capabilities to do our work. Thus, the digital workforce was born. After all, computers are good at storing data, retrieving information, searching, calculating probabilities, etc.
The criticality of a digital workforce in today's world
Oftentimes, as businesses grow, its processes are strained. This creates a challenge that is compounded by legacy systems that aren't designed to scale cost effectively. Many organizations are turning to new technologies to interface with multiple systems and accelerate they respond to growth. A digital workforce enables an organization to meet unexpected and/or unprecedented demand.
While it is common for organizations to have multiple types of resources (such as onshore, offshore, and seasonal), adding a digital workforce provides an unparalleled advantage. It is the most cost-effective way to plan for unexpected changes in demand or global situations like the COVID-19 crisis, primarily due to its speed and relative cost. When there's an urgent situation, every hour counts, and the time and cost required to find and onboard a human pale in comparison to simply ramping up a digital resource.
In 2020, the importance of a digital workforce is abundantly clear. The COVID-19 outbreak has shown that if organizations don't have one, they're vulnerable to both unexpected spikes in demand and loss of operations and productivity. This risk is industry-agnostic, applying to healthcare, retail, utilities, and telecommunications organizations. Without automation, companies can lose their competitive edge and be overtaken, especially during times of uncertainty.
Digital workforce implementation
Software and frameworks are being built with the intent to leverage cloud computing and a component-driven strategy for solutions. Instead of having to create complex scripts within an architecture, organizations can now identify features and reference them independently via containerized cloud platforms. This enables organizations to create powerful tools without focusing on how they connect. The innovation around cloud and containerization, "drag-and-drop coding," plug and play—that's enabled what we have today, where a digital workforce can be ramped up quickly. For example, Microsoft's PowerAutomate is fully integrated within the cloud ecosystem that Office365, SharePoint, and other tools use. This doesn't mean it's a free-for-all in terms of how everyone within an organization uses it; there should still be a structure in place. To reap the most benefits and mitigate risks, there must be a defined approach to implementation.
It's one thing to invest in a digital workforce. It's another to make it feasible. Successful organizations usually lay out a roadmap that outlines how automation will integrate into their infrastructure, processes, and business goals. A governing body is helpful to oversee the implementation. It can evangelize automation, consider the overall digital transformation strategy (cloud capabilities, investments in licenses, etc.) and build a roadmap toward automation today and AI tomorrow. Fixing broken processes isn't enough to stay competitive anymore; the bigger picture should be considered. Leveraging these new tools opens the door to a larger, more robust technology toolbox that enables higher productivity at a lower cost.
Use cases and benefits of a digital workforce
Use cases
Potential use cases for a digital workforce include:
Data migration and entry.
Updating a CRM, ERP, and/or billing systems.
Order management.
Account reconciliation.
Claims processing.
Employee and client onboarding.
Benefits of a digital workforce
While the most well-known and widely understood digital workforce benefits are scalability and cost savings, others also include:
Risk management and controls.

 

A digital worker can't do anything it isn't designed to do. Human error can cost organizations tens of millions of dollars.

 

Both these errors and nefarious actions can be curbed through design of robust automation logic that makes it nearly impossible to deviate away from defined best practices.
Data generation.

 

Every action taken by a digital worker is meticulously logged at the event level. This provides a

 

rich stream of data that can be mined

 

to illustrate bottlenecks and optimization opportunities.
Inherent process transformation and workflow optimization.

 

It's not uncommon for organizations to start an automation initiative only to realize that the candidate processes require human judgement. This makes them not conducive to being completed by a machine in their current form and require some reimagination. This forces organizations to

 

reevaluate and modernize their legacy applications and process.
Crisis response.

 

It's easier to address increased demand in a crisis by automating a digital workforce rather than ramping up the equivalent employees. This has to be done proactively and involves planning with business and technology stakeholders.
Scaling automation within an organization
A digital workforce is a powerful tool for organizations to scale in a cost-effective manner. With careful planning, organizations can go from a handful of automated flows to a fully scaled digital workforce that enables insights-driven, productive automation. Most organizations begin by experimenting with different technologies and inadvertently create siloes. For example, the HR, finance, and customer service teams may be trying to leverage the same capabilities but are doing so without a centralized vision. It is not uncommon to see organizations leveraging multiple types of digital workers to patch processes that have evolved through historical mergers, acquisitions, and other means of organic growth.
Organizations without a CoE begin mobilization of RPA with good intent but quickly become inefficient. Without a team in charge of standardizing infrastructure, content, processes, and governance of implementation, scaling the digital workforce becomes a longer and costlier endeavor. Teams behave in different ways, use multiple tools and redundant processes, and prioritize tasks differently. This erodes the benefits and value proposition of RPA implementation, slowing down and fragmenting the effort. Only together can teams realize the full benefits and efficiently deploy effort to mobilize RPA implementation.
A lack of CoE leads to an unstandardized design process, redundancy, additional cost, and erosion of the business case. For example, with multiple people trying to deploy at the same time, resources (both technology and people) encounter bottlenecks. Overall, a lack of CoE at this stage slows down a scaling effort considerably.
Any time automation goes into production, it must meet a certain rigorous quality standard. Success is about more than just people; technology and processes must also work in harmony. A CoE encapsulates this process, providing a structure around the people, process, and technical components of RPA implementation.
Every organization will structure its CoE differently, but there are guiding principles that any attempt should follow: Start with centralized model and slowly evolve toward a federated model. The most mature format of a CoE is a decentralized model, meaning multiple individual CoE's within same organization working in harmony. All these sub-units operate autonomously and share ideas, helping each other and the organization grow.
Getting started with a digital workforce
An RPA-based digital workforce has the potential to empower organizations that implement it properly. If left undefined, the scaling process becomes disorganized with disparate use cases and little oversight, diluting and eroding the impact of an otherwise revolutionary tool. With a CoE in place, scaling an RPA program is streamlined, delivering value quickly and sustainably for your organization.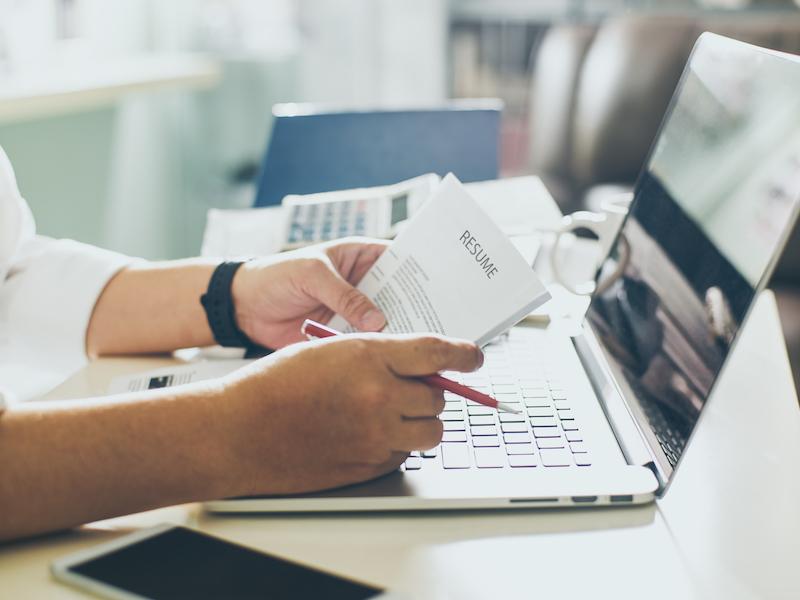 Digital transformation done right
We create powerful custom tools, optimize packaged software, and provide trusted guidance to enable your teams and deliver business value that lasts.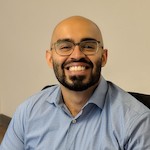 Amit Unadkat is a Manager of Digital Transformation with extensive experience in robotic process automation, virtual assistants, business process optimization, and technical product management.