Like many of my colleagues at Logic20/20, I got my start in consulting at one of the "Big 4" firms. When it was time for a change, Logic became the obvious choice, and now that I've been here a while, I'm reminded every day why it was the right move.
Starting out in the "Big 4"
As a product manager, you're only as strong as your experience, so when I started out in consulting, I looked for a company that would offer the broadest range of opportunities. The Big 4 firm that I joined gave me exactly that: I had the chance to work on a variety of products for a lot of big clients, which was an incredible learning experience. But there were downsides, too. I was working long hours and being asked to meet higher and higher expectations. Plus, since I worked on larger teams, it was difficult to have a lot of decision-making power. After six years, I knew I was ready to explore a different path.
What drew me to Logic20/20
As I started planning my next career move, I knew I wanted to work at a place where I could continue to add value, but not at the expense of my personal life. I began looking at smaller consulting firms, and the first thing that impressed me about Logic20/20 was the number of large clients they work with, including Microsoft as well as major players in the retail, telecom, and healthcare industries. I interviewed with several people who had also come from Big 4 consulting firms and knew the type of environment I was coming from. They talked about opportunities to work on interesting projects for cool clients, and the people-focused culture that they described seemed like a perfect fit for me. Logic also offered a competitive compensation package, which filled in the last piece of the puzzle.
My life as a "Logician" product manager
I joined Logic20/20 in January 2021, and my experience has been even better than I'd anticipated. As soon as I started on a client project, I realized how much more autonomy I would have here than at my previous employer, how I would have so much more opportunity to contribute value. I joined a team of 10 people, which I now lead as Product Manager. We're working on a cool product involving AI and machine learning, and since we're a small team, I have the chance to learn more about different areas of the product lifecycle.
Not only am I able to enjoy the work-life balance I was looking for, but I also have a seat at the table in making key decisions. I meet with the managing directors of our consulting practice every two to three weeks, and they're always interested in my point of view on how we should go to market, how we should prioritize, and how we can build the practice.
My journey from a Big 4 consulting firm to Logic20/20 started with a desire for a more human experience, and today I can say I have found that and much more. Logic delivers everything I want in a career opportunity, and I look forward to discovering what the future holds.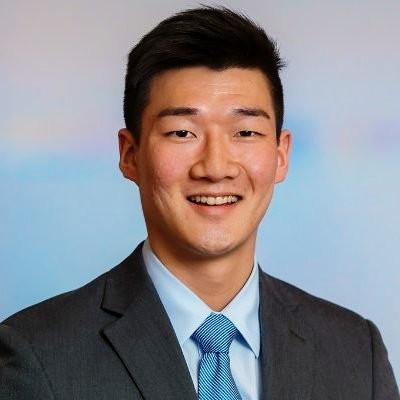 Paul Lee is a Product Manager in Logic20/20's Strategy & Operations Consulting practice, with experience in digital, customer experience strategy, and technology implementation engagements.