Companies are beginning to use tools like chatbots in record numbers, supplementing voice conversations and augmenting customer service processes. As with any big change, it's important to have a plan in place to ensure smooth adoption. Digital transformation—whether from faxes to laptops or from phone calls to chatbots—requires change management.
The thought of creating a change management strategy may seem overwhelming, maybe even as stressful as making the change itself! Chatbots are still a relatively new technology, and the associated change in customer service platform – chat messaging – brings similar but separate challenges. Even if artificial intelligence, machine learning, and chatbots aren't new concepts for your business, these changes may be daunting. So where do you start?
Define your reasoning and achieve leadership alignment
Before you try to execute a change or get even just get stakeholder support for the change, you should identify why you want to make one. What benefits would chatbot integration and messaging deliver for your business? Why is now the right time? Brainstorm what hurdles you currently face and how chatbots and messaging could resolve them, using your examples to illustrate both opportunity and urgency.
Hurdle: Outdated and/or disparate systems limiting competitivity or ability to meet business goals
Chatbot solution: Integration of numerous, diverse data sources with incredible search capability and natural interface
Hurdle: Lack of innovation or competitive advantage/differentiator
Chatbot solution: Forward-thinking, modern strategy
Hurdle: Inability to attract new talent
Chatbot solution: Cutting-edge technology attracts new talent and retains it with an improved work experience and higher employee satisfaction
Hurdle: Poor customer experience impacting business
Chatbot solution: Improved response time and accuracy at scale
Hurdle: High agent churn
Chatbot solution: Reduced costs for training and increased employee retention
Communicate your vision
After your stakeholders are aligned, the benefits of chatbot integration should be communicated to your employees. This will pique interest and begin to gain traction for the transformation. Benefits include:


Better employee experience. With the ability to search integrated resources (databases, legacy tools, etc.) via direct queries, customer service representatives will be able to execute faster and with greater accuracy. This results in increased productivity, reduced stress, and more human connection with fellow workers.
Competitive brand. Within the next year, half of medium to large companies are projected to deploy chatbots. Consumers are comfortable with chat, and forward-thinking companies are getting on board.
Happier customers.Your tNPS is bound to increase since customers will have a comprehensive solution to their questions available whenever they need it. Chatbots are knowledgeable, quick, and capable of resolving many common concerns. The messaging platform is comfortable and familiar for customers, making their switch from voice or in-person service minimally intrusive.
If employees are included in the early stages of a change, they can communicate their concerns and provide perspective from those intended as users of the technology. If the change will expedite processes or improve the tasks assigned to your workers, you should seize the opportunity to encourage excitement and early adoption.
Get early adopters to test, test, test
Testing conversation algorithms is especially important for a customer-facing tool. If responses are choppy, slow, or at worst, inaccurate or offensive, customers will lose faith in your brand and your investment in chatbot technology will fall flat. Be sure to engage available internal groups to adopt the technology early. In addition to proofing for issues, these group will gain experience and be able to serve as experts to assist in full deployment down the line.
Train and launch
After you've tested the bots internally, you must train CSR's to use the chatbot technology. Customer service in chatbot-assisted messaging is different than in-person, voice, or self-serve customer service. Messaging itself may be familiar, but its use as a customer service tool is relatively new—especially when paired with AI.
CSR's must be trained in the two ways chatbots can assist: as a third party within live customer chats and as a separate resource outside of the CSR/customer conversation. By learning how to phrase their written queries correctly, agents can use chatbots to access information when they need it and serve customers quickly and efficiently.
As employees train with this technology, it's important for them to stay aware of a few things:


Accountability. Text chat sometimes uses third-party applications like Facebook Messenger, WhatsApp, and Slack. The information exchanged on these services must be protected; CSR's must be vigilant about privacy and careful of what language they use. No one should forget that chat is a documented conversation which customers can easily save and refer to at any time.
Maintenance. Both the machine learning algorithms supporting bots and logs of customer interactions should be reviewed periodically by humans.
Limitations. Chatbots are only as successful as the code and training they're based on, and there are nuanced elements of some conversations that will simply be too complex for them to handle alone. Conversations can be escalated to a customer service representative at any time.
The implementation of chatbots necessitates larger organizational change as well. With chatbots covering roughly 12% of conversations, CSR's must be trained further to accommodate the more advanced conversations they will handle. This may require reorganization of teams and prioritization of teaching all CSR's how to properly utilize chatbot conversational data. Best practices dictate that CSR's or business analysts must continually evaluate intent responses and contribute additional conversational knowledge to train chatbots.
Conversations will be segmented: chatbots will handle repetitive, simple tasks while human agents will have more time to devote to nuanced, complicated conversations. Although using artificial intelligence will eventually result in smaller CSR teams, with a proper change management plan in place, these team changes will be handled through attrition, not layoffs.
When all relevant employees have been familiarized with chatbots, you can employ the technology with customers. However, training chatbots and customer service representatives does not stop as the customer-facing bots are launched. Machine learning and natural language processing build incrementally with every new interaction, so the learning process is a continual one.
Measure adoption smoothly
By utilizing the DevOps methodology within your organization, you can partner development and production teams to ensure your chatbot deployment is as successful as possible and architected in a way that is easily expanded upon. DevOps teams can analyze the adoption of your chatbot strategy, focusing on usability and subsequent integration of services. It's important for them to remain involved as the chatbots become your new standard, since DevOps teams are responsible for iterating any necessary changes or updates.
Chatbots can be a lucrative addition to any company, but only with a well-constructed change management strategy in place. Proper change management can minimize disruptions, increase profitability, and empower employees.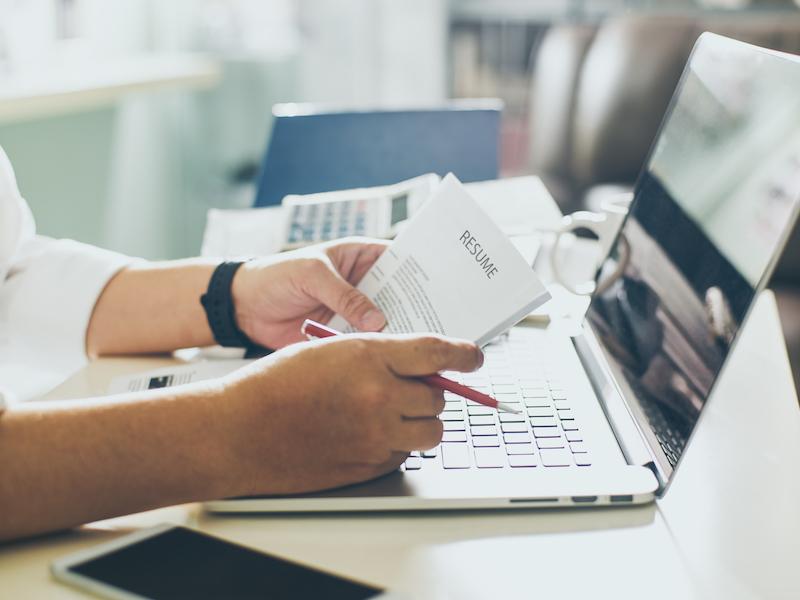 Digital transformation done right
We create powerful custom tools, optimize packaged software, and provide trusted guidance to enable your teams and deliver business value that lasts.