Quick summary: Logic20/20's One Team culture thrives in Connected Hubs, where Logicians can meet and learn in person and collaborate with solution teams distributed across the nation. By design, our teams have more options and opportunities than ever before.
The One Team mentality and creation of Connected Hubs
At Logic20/20, we thrive as One Team. This idea takes shape by combining a strong national presence, a connected workplace culture, and the vision of a "Logic Lifestyle"—people who are supported professionally and personally, working where options and opportunities abound.
With the pandemic spurring a massive re-evaluation of work-life balance and priorities, Logic20/20 has embraced a "technology-first" approach to culture and collaboration. We're building connections virtually and in-person to create an experience that fulfills individual needs for work-life flexibility while supporting productivity, no matter where people are located. Our approach secures a sense of belonging, which even in our highly virtual world, remains a basic human need.
As part of our goal to remain a "Best Company to Work For," we recently shared how we're expanding our national footprint via Connected Hubs across the country. This strategy is bringing diverse talent together to accelerate innovation and deliver solutions that change how our customers do business. It's a testament to our Agile environment–allowing our teams to embrace new ways of connecting and collaborating, even when they don't share physical office space.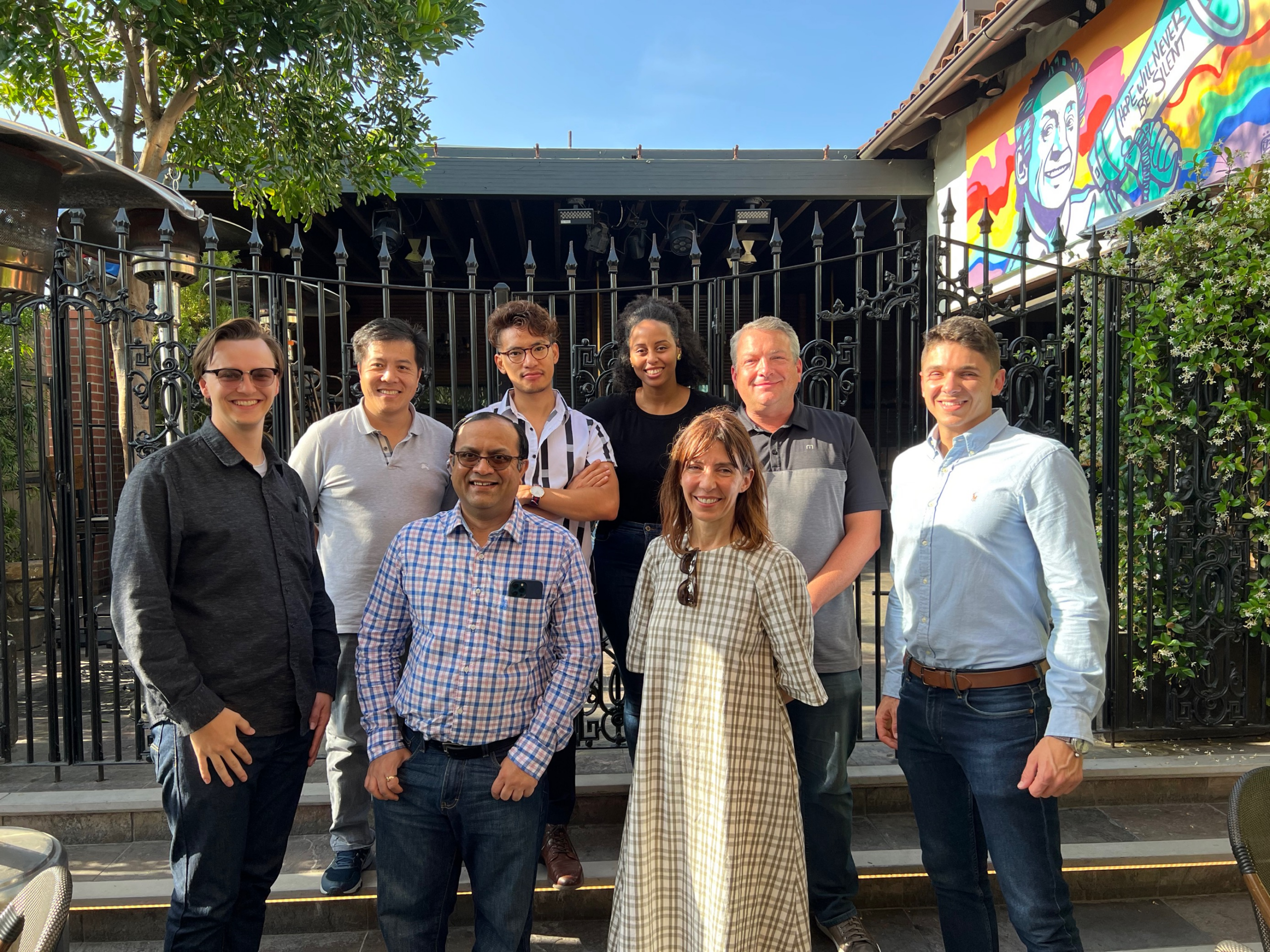 How Connected Hubs benefit our clients and employees
Better solutions
Our Connected Hubs capture local spirit, values, and life experiences as well as varying educational and training opportunities, work histories, and cultural influences. Why does that matter? It's the perfect recipe for dynamic problem-solving, brainstorming, and solution building. In other words, it's a recipe for results. We believe a team with different backgrounds and diverse skillsets delivers more innovative and inclusive solutions.
Greater access to interesting work
Connected Hubs increase opportunities to work on projects around the country, which was not always possible before. While some cities are clusters for certain industries or educational institutions, our model breaks down physical barriers and allows "Logicians" to work in differing industries on projects that interest them. Team members have a great deal of influence over what they work on, as well as on the general direction of our company and the strategies for achieving our goals. Dispersed teams can also bounce knowledge off of each other, host meetups, share training, or even enjoy some friendly workplace competition (Texas Digital Transformation team vs. Tennessee's, anyone?).
Broader impact
Our Connected Hubs are taking our connected culture to greater lengths. Take Earth Day for example: Our headquarters in California and Washington state took part in Earth Day cleanup locally, while Hub-connected Logicians made efforts in their respective cities as well. We're now making a positive impact across the country, from something that originally started in a Seattle office. Everyone can move the needle on company initiatives, regardless of location. We also encourage Logicians to seek out local opportunities to give back by offering 16 paid volunteer hours annually. These efforts have bridged a significant gap between corporate initiatives and remote work. And from a remote worker perspective, it encourages each person to contribute.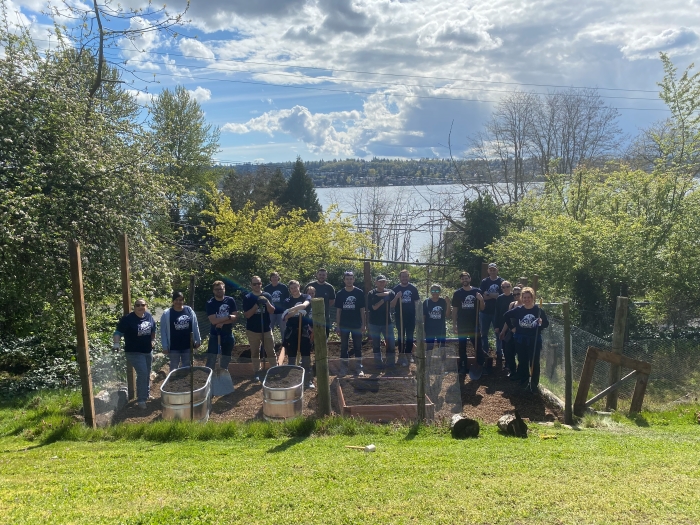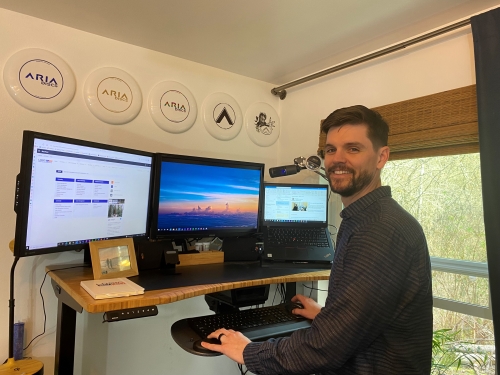 The Logic lifestyle: a "Culture of We" on and offline
The pandemic was isolating, with many of us learning to adapt to being further removed from places and people. However, there is still a need for human connection. Today, our value of "Fostering a Culture of We" informs our actions as much as it does our opportunities.
As a result, we've created a palpable sense of community that has endured through unprecedented times. Logicians throughout our Hubs have additional ways to get involved and enjoy face-to-face time which drives greater engagement overall.
Our career development program, leadership initiatives, and wraparound company culture connects Logicians from coast to coast and results in the same standard of experience for all. Our culture is translated through virtual and in-person events, including coffee chats and happy hours, as well as lunch-and-learns and quarterly company progress meetings that we carefully schedule to accommodate multiple time zones.
Logicians are encouraged to connect, engage, and dive into all the opportunities afforded by our robust digital experience. We're expanding horizons, both professionally and personally, through an evolving network of mentorship, knowledge-sharing, and exploration into new fields of interest. We do so in a spirit of camaraderie, and that is the true Culture of We.
Future-forward: How will our Connected Hubs evolve?
We're pushing out opportunities well-beyond the West Coast. Connected Hubs offer us new ways to connect Logicians with career-building resources and events in their cities. As we see more and more people hired into a Hub, we will see a greater number of in-person events, collaboration opportunities, and meetups. It's a dedication to supporting connections where there is geographic commonality–answering the desire people have for belonging, offering our team greater flexibility, and encouraging them to stretch their sphere of influence.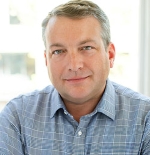 Will Schmidt, Logic20/20's General Manager, leads our Consulting practice to exceed client expectations, develop innovative solutions, and achieve organizational growth.