For organizations of all sizes and across verticals, it is becoming increasingly important to leverage data and analytics with clear calls to action to drive business value. There is a need to have data available and consumable across many points of use. Insights from properly managed and analyzed data can help you create new sources of revenue, increase efficiency, improve customer experience, and answer your most pressing business questions.
A critical challenge companies face is making insight and assets available for those who need to use it. Building dashboards that accurately communicate the state of affairs with a clear user call to action is an important piece of this, but many organizations focus on building analytics assets without considering the flow of data in their organization. It's critical to find a way to optimize your data for sharing, delivery and storage.
A lack of sharing during data management can result in many different versions of reality.  Each siloed department will have their own data. This can lead to distrust of the data, and distrust in those offering up the data. When this trust is lost, it is hard to unlock business value. This is where DataOps becomes an asset.
What is DataOps?
DataOps is a combination of Data and Operations. It is an approach that delivers value through data, emphasizing collaboration between data professionals. Put simply, DataOps is a way to align the goals you have for your data with the way you are managing your data.
DataOps breaks down the divisions separating different teams in your organization, so that data storage and analytics fields can work as one. It consolidates and integrates the processes of storing, understanding, and creating business value from your data.
DevOps vs. DataOps
While you may not have heard of DataOps, you have probably implemented or read about DevOps practices. DevOps emphasizes the collaboration between the roles of developers, quality assurance and operations. DataOps has a similar philosophy, but focuses on the roles that store, distribute and analyze data within the organization.
Taking a closer look:
DevOps refers to development and operations working together. The operations staff uses many of the same techniques, practices and tools as developers. This blending of people and processes allows for continuous delivery of value to your end users.
DataOps refers to data experts and operations working together. Their goal is to continuously deliver quality data, which will support a wide range of tools and frameworks in production. It is the intersection between data engineering, data integration, data quality and data security. The aim of DataOps is to enable data experts to optimize for data storage and advanced analytics. By using an iterative approach, it allows for your organizations data to be used in the most flexible and effective way possible.
Benefits of DataOps for your BI strategy
DataOps can make a huge difference when it comes to creating a data-driven culture at your organization. If you are properly managing your data, you will have better quality and more available data. This abundant and high-quality data will make for a more effective enterprise dashboard, that will be able to simply and quickly share information in real time to your users.
By investing in DataOps, you will see these top 6 benefits gained:
1. Quicker product innovation
If your data is available and performant, you'll be able to leverage analytical insights immediately (instead of waiting days or weeks for data points to sync with the system). You can leverage this information to innovate faster and deliver new products and features.
2. Quicker time to value
DataOps allows your company to quickly and efficiently derive value from data assets. Additionally, streamlining communication across teams and breaking down barriers between departments, allows for quicker time to business value when working with your data.
3. Quicker identification of problems
Again, because of the improved communication between departments, you will be able to quickly identify problems that could lead to delays or mistakes. Caught at the start, you can keep a small issue from turning into a larger problem down the line.
4. Lowered costs
When there is seamless collaboration through teams, your subject matter experts can spend more time on new solutions and less time trying to communicate information to one another. Employees can better use their time. With a DataOps methodologies in play, data experts will also be better equipped avoid costly mistakes.
5. Stronger data security
When those in charge of data security are working closely with the rest of the data practitioners, it will be easier for the entire team to focus on, maintain, and strengthen data security.
6. Reduced business risk
All of the above benefits contribute to reducing your business risk. By streamlining communication, you will able to identify problems, have far fewer defects and ramp up security. You will also be able to deliver higher quality data, which will ultimately support all data-driven decision-making increasing probability of success.
To be successful and gain a competitive edge in the market, utilize DataOps to develop and implement data applications, and make the most of your analytics.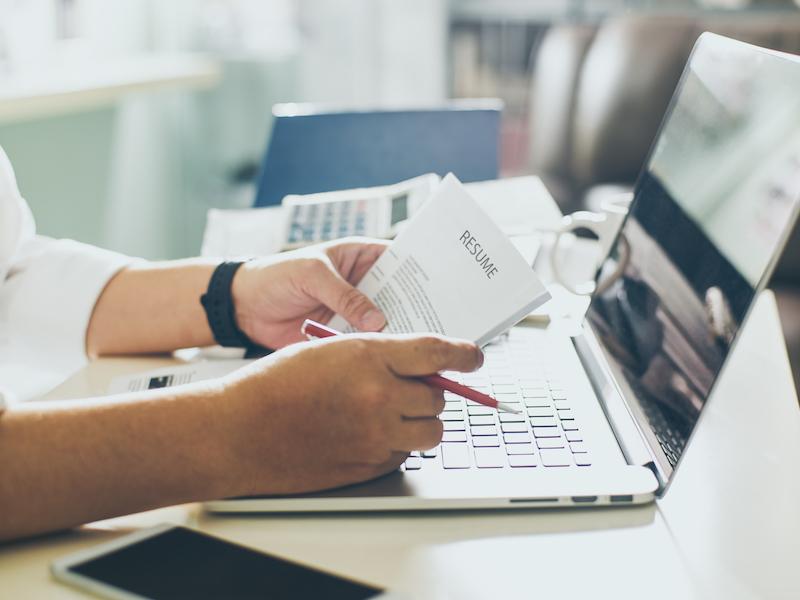 Digital transformation done right
We create powerful custom tools, optimize packaged software, and provide trusted guidance to enable your teams and deliver business value that lasts.