When we founded Logic20/20 back in 2005, we had a clear picture of the type of organization we wanted to build. We envisioned a group of super-smart people who love to work hard and have fun while they're doing it, and a place where all are welcome (unless you happen to be a jerk—in which case, move along). Fast forward to today, and that vision has become a reality … but we continue to raise the bar for ourselves.
Diversity, equity, and inclusion is part of the fabric of our organization, and everyone who works here is committed to walking the walk.
Our commitment to inclusion
From the very beginning, Logic20/20 has been a business where everybody can thrive, personally and professionally. I think far too many professionals have had the experience of working for a company where they put in huge numbers of hours with colleagues they don't actually enjoy. Soul-sucking, isn't it?
Our approach isn't complicated. We bring together fun-loving rock stars of all backgrounds who want to do great things as a team, we create an environment where everyone has a seat at the table, and then we watch the magic happen. We don't hire skills and talents. We hire human beings, each of whom brings a unique set of ideas, perspectives, and experiences to every challenge—including our efforts to make Logic20/20 a more diverse, inclusive organization.
Our commitment to our communities
If we're going to build a world that's more just, more tolerant, and more inclusive, we must look beyond the walls of our own organization. Logic 20/20 makes a point of hiring community-minded professionals who are invested in building a better tomorrow. Our shared commitment to giving back creates new and exciting opportunities for learning and growing together, enriching our relationship with each other and with our communities.
Through our community initiatives, we have the chance to live our values outside of the work environment and to play a part in making the world a better place. Here are just a few examples:
Rainier Scholars: Since 2017, we've been a proud Keystone Partner of this organization that provides academic preparation, leadership development, and personalized support to low-income students of color in the Seattle school district. Through our partnership, we've had the privilege of hosting interns, participating in mock interviews, and hiring graduates of the program to our team.
West Seattle Wildcats Rugby: Back in 2015, Colin Moy and I worked with community members to found a rugby league in West Seattle for 1st–8th graders, and we continue our support through coaching and sponsorship. Rugby is one of those sports where all must work together continuously, from the first kickoff to the final whistle, and we're delighted to give kids the opportunity to learn teamwork, leadership, mutual respect, and other life skills that they'll use for years to come.
Northwest Harvest: We're proud to join forces with Northwest Harvest in their mission to end hunger and promote food justice across Washington. We always look forward to participating in their annual toy drive, which lets us bring holiday cheer to kids across our area.
Leaders for Africa: Our support helps this organization advance their mission to develop a community of well-trained, well-connected, world-class ethical leaders in Africa who will serve the people and act as catalysts for community and national development.
Our Diversity, Equity, and Inclusion Committee
Back in 2018, our internal Consultants Advisory Board created an initiative to explore opportunities for reinforcing Logic20/20's commitment to diversity and inclusion. Because these principles are so thoroughly ingrained in our values, it wasn't long before this initiative evolved into a permanent committee.
Our Diversity, Equity, and Inclusion (DE&I) Committee works constantly to help us nurture a culture of inclusion and continue to make Logic20/20 a place where every team member can thrive. Our DE&I strategy is built on three pillars:
Growing an increasingly diverse workforce

Continuously cultivating a culture of inclusion

Driving positive change in the workplace and in the communities we serve
DE&I is one of the busiest committees in our organization—here are just a few of the initiatives they currently have underway:
• A monthly Featured Speaker Series, where Logic20/20 employees share their experiences in areas related to diversity
• A Resource Guide to help all employees learn more about diversity, equity, and inclusion at all levels of engagement
• Re-evaluations of our interview process questions, interviewer training protocols, and exit interview questions to help us remove barriers to growing a more diverse workforce. This initiative came about as a result of suggestions from people across the organization, a testament to our team members' shared commitment to effecting positive change.
These initiatives didn't just happen—they're the result of countless hours of work by dedicated volunteers giving their time outside of business hours. It never fails to delight me when I get to see passionate individuals coming together to change our business for the better.
Our company culture
Finally, diversity, equity, and inclusion form a common thread that runs throughout our company culture, starting with our values:
Drive toward excellence: Encouraging a diverse blend of unique perspectives and insights enables us to broaden our thinking and develop truly innovative solutions for our clients.
Act with integrity: At Logic20/20, we view integrity as the quality of being honest in all our interactions, and we want every team member to feel completely comfortable sharing their honest opinions in any situation.
Foster a culture of "we": The "we" behind our company culture is a marvelous blend of gifted individuals, each sharing their own skills and talents in our mission to do outstanding work. We don't all look the same, sound the same, or think the same … and we like it that way.
Moving forward together
If you know anything about Logic20/20, you know that resting on our laurels just isn't our style. Have we made major strides in advancing diversity, equity, and inclusion over the last 15 years? Yes. Is there more work to be done? Absolutely. Our team stands together in our commitment to building a more just and tolerant world—one hire, one meeting, one communication at a time. We can do more. We should do more. We will do more.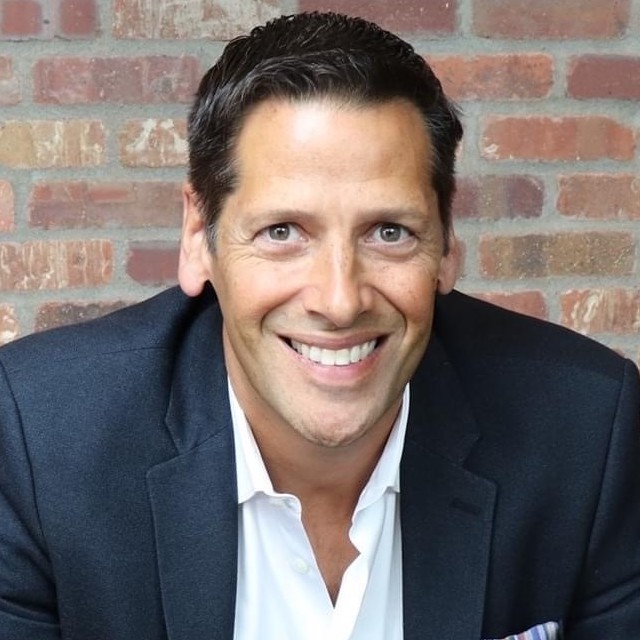 Christian O'Meara is Chief Executive Officer and co-founder of Logic20/20, which he started in 2005 with a belief that a group of like-minded people, doing work that they love, can accomplish great things. Much of his time is spent managing strategic business-development initiatives and recruiting key personnel according to that philosophy. Christian's business strategy is based on creating simplicity in complex environments, developing a personalized approach for every client and every consultant, and creating a great place for employees to work.