Hi! I'm Alexis. You may remember me from my Day in the Life profile that was featured here a few years ago. I've worked at Logic20/20 for almost five years now.
I just took three weeks off work—for the first time in my adult life.
Before this, it had been three years since my partner, Glen, and I had an adventure together (and it was only a week, then). We bought a house two years ago and justified skipping vacation in exchange for stability (read: house). We did want to go to New Zealand (where I was born) for the first time together. But we had been putting it off.
It has felt natural for me to dedicate increasingly more of myself to my job as a business systems analyst over the last five years. To be clear, the hard work is by choice. I like what I do, and I want to do the best possible job. I'm lucky to work for a company that puts work-life balance first. We are provided fair expectations, competitive PTO and well-rounded benefits.
Wanting to send a strong message about its commitment to work-life balance, Logic20/20 offers the Logical Values Award (LVA), based on nominations focused on character and community as much as excellence in the office. The award is seed money for a vacation to anywhere the winner chooses.
I received the LVA in January of 2019, but I decided to wait to travel until the end of the year (to get summer in the southern hemisphere). By the time the time the vacation came around, Glen and I were very much in need of a break.
We didn't really understand how badly we needed a vacation together. (Answer? Very badly!)
I always learn things by taking a break from my routine. These were the most important take-aways for me from our trip to New Zealand, which I "knew", but I found I needed to relearn:
1. Be flexible.
We were originally supposed to spend the first five days in Sydney instead of Auckland CBD, then fly directly to Queenstown. With the wildfires in eastern Australia, we made the last-minute call to spend the entire three weeks in New Zealand. It was a difficult decision but ultimately the right one. I felt less upset about the change than I did guilty because we were able to reroute so easily and there are many who live there and are unable to escape the fire and smoke.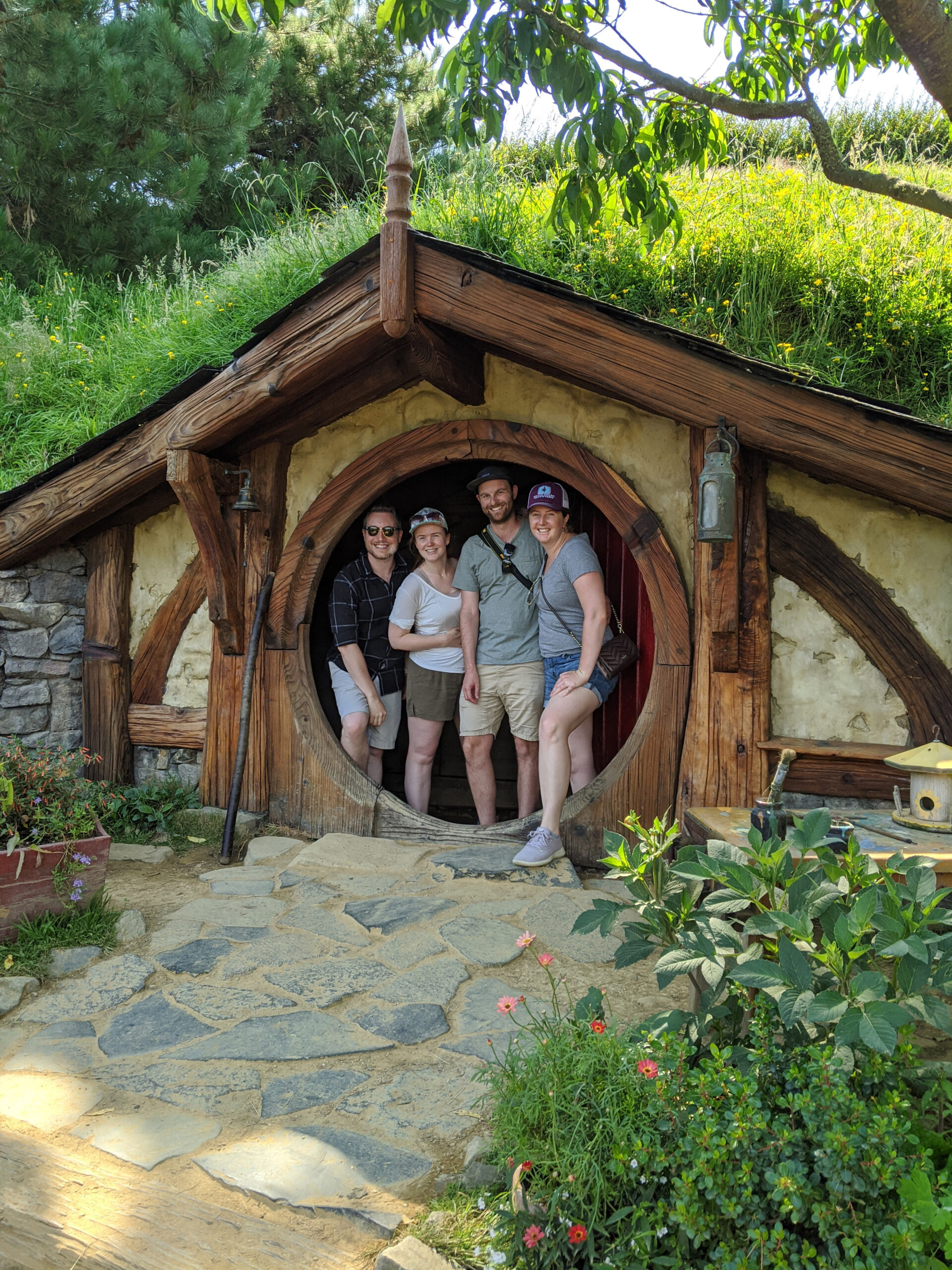 Flexibility is applicable to travel, but also back here in the real world. Many of us are working on more than one thing at the same time, and sometimes our priorities don't align with those of others. Working in any role like this, it's a critical skill not just to prioritize your own work, but to be aware of the priorities of others and be willing to give and take. Asking for help to get your Priority 1 over the finish line may cost someone else their Priority 1 for the week or month. Thinking outside of you and your immediate team to the larger organization and building infrastructure to support everyone's shared success are worthwhile objectives that will ensure successful projects and long-term relationships. In the end, things won't always go your way—and it probably isn't all about you.
2. Don't try to do too many things in one day.
When Glen and I took our first ever international vacation together in 2016, to Iceland, we built a spreadsheet and mapped out all our time, thinking that we wouldn't waste a minute that we could be exploring.
As it turns out, completing one or two significant things is usually better than attempting many small things! For this trip, we only had a few activities nailed down from the get-go. Instead of forcing ourselves to find everything in advance (which is impossible anyway), we built each segment of the trip as we went and didn't worry about the rest (there was little to no FOMO).
To bring that lesson home with me, I've been at peace with getting "less" done. I am forcing myself to timebox more effectively. I try to do all my smaller tasks at the same time (scheduling meetings, responding to email) and leave significant chunks in my day to just… work. The "less" actually feels like more because I am calmer and more in control of the work that I do during the quality periods.
As a result of this adjustment, my days have felt more productive and I've been less stressed. I know that stress contributes to impaired decision making about my priorities and time, so I feel like overall, I've had a big win. Thanks, vacation!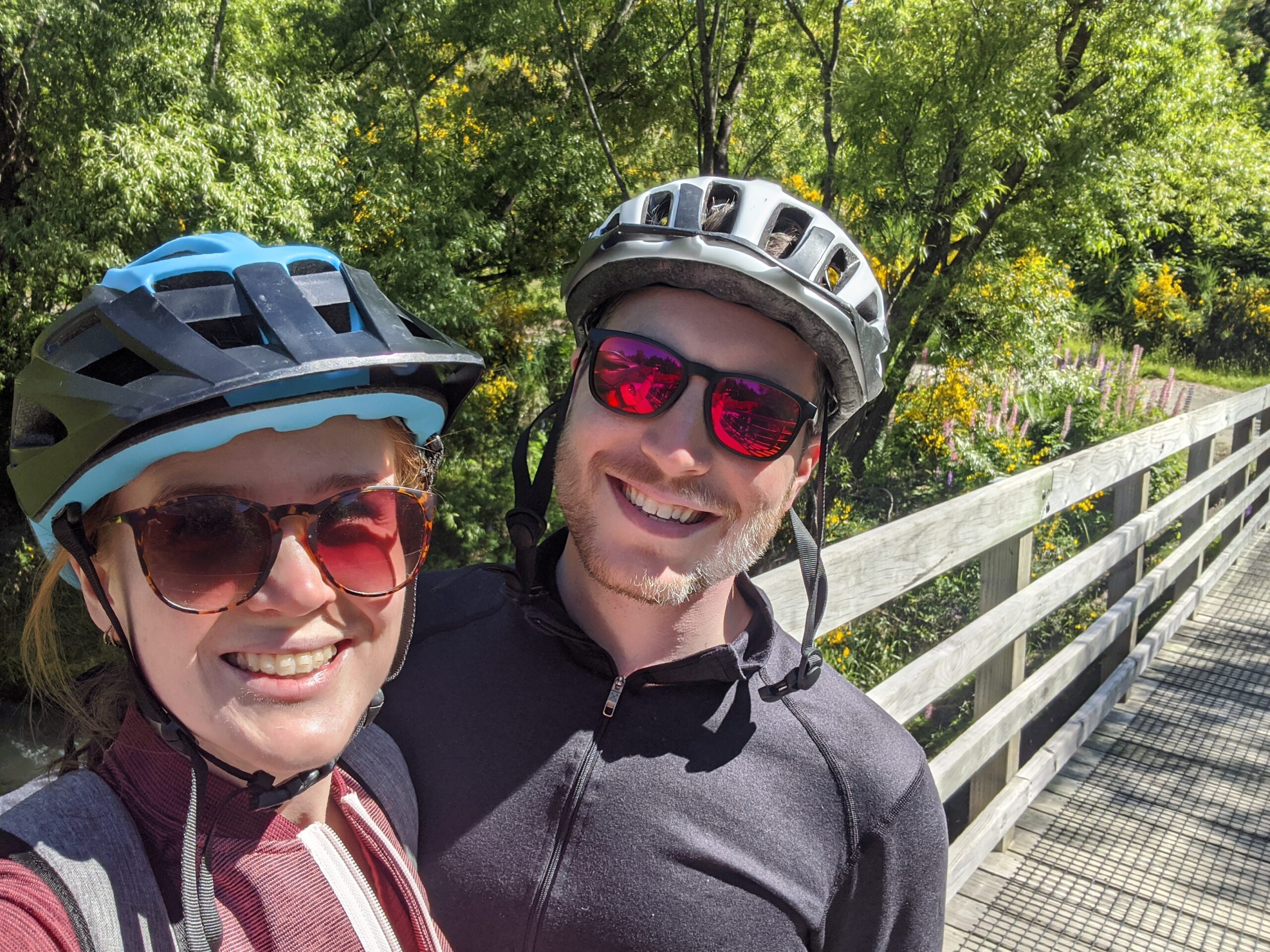 3. Good things take time.
When planning our trip, I was pretty sure that three weeks would be too long. Maybe we'd get sick of doing "nothing." Maybe someone from work would email and we'd get dragged back into projects. Maybe we'd get sick of each other!
Luckily, those things didn't happen. We weren't doing nothing at all. We were appreciating the things that we were doing and being present. Our teams were respectful of our time off. And don't worry, we didn't get sick of each other!
Here's how we spent three weeks in New Zealand this past December:
5 days in the Auckland Central Business District ("CBD") exploring the city
5 days in Queenstown, exploring via car, mountain bike, and luge
Christmas and a few more days in Auckland with my family with 25 people aged 2 to 92!
3 days on a road trip across the central north island to visit the Waitomo glowworm caves, Tongariro National Park, and my half-brother
4 days in a batch near the beach in Whangamata (Coromandel Peninsula) with my sister and her partner
A few days at the end with more family to close the trip
Even though it took us the first few days just to get into vacation mode, we had so much to explore that we were able to focus on that and let go of the focus on time.
The normal cadence of a work week (five days on, two days off, at times in an endless rhythm) doesn't lend itself to taking breaks and getting perspective. In addition to the above lessons of flexibility and "doing less," the third tactic is patience. Good things really do take time and using patience as a strategy can really help. It might seem like a mental trick or laziness, but creating bigger goals and check-ins, then letting go of the immediacy of the larger goal—stepping out from under its shadow, if you will—can pave the way for wild success.
If you're sensing the theme of time management, you're onto me. I'm practicing setting up larger, more carefully spaced milestones, then keeping track of those, and having the confidence that I can tackle them. I like to create annual, quarterly, and monthly goals that map together, and/or a 90-day goal (either personal or professional) that requires patience, and see what happens.
Coming home
I understand that it is an immense privilege to take three weeks off work for a vacation. I wish that our national culture put more emphasis on the value of time off, whatever the reason: vacation, family, or health. That said, if you can do it, I highly recommend trying it.
I am committed to working with people who value balance, and at Logic20/20, I'm surrounded by them. That made coming home well worth it.