Digital transformation is the process of using digital technologies and capabilities to transform your business, customer experience, enterprise processes, employee experiences and products. It requires a shift in culture and processes that scales as initiatives grow and is emphasized from the beginning. Leading change through digital transformation requires an approach that reaches all levels.
John Kotter, an expert on leadership and change, spent time observing organizations as they were trying to transform and execute their strategies and found their success factors. When specifically looking at successful digital transformation, our team has developed a 4-step change management approach of engage, empower, optimize and transform. Through this, businesses will see the most benefit and return on investment from their digital transformation.
4-Step Change Management Approach
1. Engage the Company
Step one focuses on engaging your organization, specifically through a leadership alignment phase and organizational impact assessments. Leadership alignment is focused on engaging formal and informal leaders with authority, power, and/or influence to lead and visibly support the change. This can be accomplished by enabling strong teams, being visible and creating a vision for the future state. The goal is for all members of leadership to agree on a common purpose for the change and share a clear vision of what success will look like at the end of adoption.
Organizational impact assessments are focused on completing a strategic review of people, process and technology. Understanding and estimating the impact within various business groups provides a prioritization and action plan. By assessing key impacts to the process, people, and technology based on changes resulting from new processes or technology, companies can better prepare for and hurdle any roadblocks. They can also identify any gaps that need to be filled in order to achieve the future state.
During this stage, it is important to create a sense of urgency. Urgency is when you focus on the critical issues and try to accomplish something important each day. It is also time to form a powerful coalition of leaders who will use their passions and skills to help guide the adoption of change and create a vision for change.
2. Empower Employees
Your people need to understand the overall vision for the digital transformation and their role in the future of the transitioned organization. During this stage, it is important to focus on Change Readiness, which is about the people-related risks of transformation and how to manage the impact, adoption and utilization of the new ways of doing work. Communication is important to keep employees well informed about, involved in, and committed to the change. Assess the organizational members' beliefs, attitudes, and intentions related to this change. Combine urgency and employee readiness for the change to determine willingness and enthusiasm throughout the organization.
Stakeholder Engagement is critical during this stage as well. It is a defined, formalized structure that is focused on the middle of the organization. This network brings together a representative cross-section of the impacted stakeholder segments and provides them with a valuable role in the change process. This group of people not only enable change but are the advocates for driving adoption to the very front of the organization.
At this point in the process it is important to communicate the vision with everyone, so they can see the end goal, and where they are driving towards. It is also key to empower action and create quick wins.
3. Optimize Your Organization for Change
The way in which staff interact with their systems and teams will be changing, and their ability to adapt will be critical to successfully navigating the change. Organizational Design will structure roles and responsibilities to optimize resources and employee effectiveness for the future. This includes all aspects of people, processes, and technology with an emphasis on managing the entire employee lifecycle.
Training and enablement need to be organized and delivered for defined roles and job requirements. Delivery is not a one-size-fits-all activity, but an intentional design that fits the needs of employees. The training delivered should be cadenced and structured curriculum, as well as job-aids. This approach supports the ability of the end-user to self-help and adjust to a new position before seeking formal support.
During this stage, it is important to define new knowledge and enable learning. By optimizing your organization and employees, the transition will cause less disturbance.
4. Transform the Business
This is the time to consolidate the teams wins, no matter how small, and reinvest to continue the momentum achieved for managing transformational change. Build on wins, and incrementally build momentum rather than big-bang changes or broad statements. At this point in the process it is important to build on the change in order to make it stick.
Create an organization that is more resilient and able to adapt to changes quickly. Make sure employees are supported by the agile approach the organization has taken.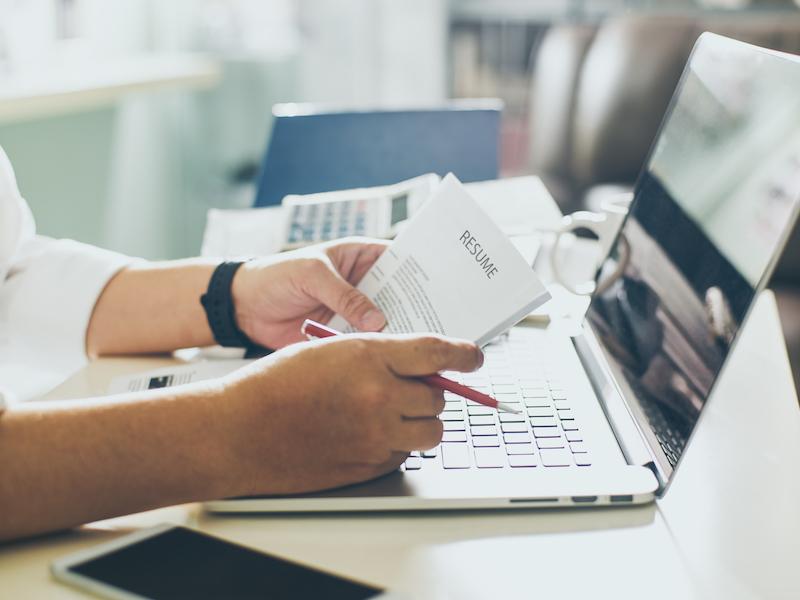 Digital transformation done right
We create powerful custom tools, optimize packaged software, and provide trusted guidance to enable your teams and deliver business value that lasts.