Most companies would agree that customer service is vital to their success, yet when it comes to technology investments, contact centers are rarely first in line to be updated. Many organizations still rely on outdated phone-only service models, aging platforms, and cobbled-together integrations, resulting in long wait times and other frustrations for customers and agents. But organizations can no longer afford to neglect customer service. Updating your service offerings can deliver solid business benefits that will pay off on multiple levels.
The game is changing
In 2020, the coronavirus pandemic highlighted the need for fresh approaches to customer service. In the early days of quarantine, contact centers experienced a surge in incoming calls. At the same time, agents were required to work from home, dramatically changing telephony needs and impacting the ability to connect with other agents. As a result, many customers endured hours-long wait times, while some were unable to connect at all. While the situation gradually stabilized over the weeks that followed, the lingering effects remain.
So, when can customer service centers expect a return to the pre-coronavirus "business as usual?" Probably never. According to a May 2020 study, 84 percent of customer service professionals believe the COVID-19 crisis permanently elevated the importance of the contact center for their business, and 51 percent believe the customer service experience will impact brand loyalty more deeply after the pandemic than it did before.
Consumer expectations from the service experience have been escalating for years and continue to rise. In a recent survey, 55 percent of consumers said their expectations for customer service are higher than just one year ago.
Real business benefits
While some companies have traditionally viewed customer service as a cost center, elevating your service offering can deliver short- and long-term business benefits that impact your bottom line. Here are just three of the ways a customer care upgrade can make your business more productive and more profitable:
1. You'll position yourself to meet customer expectations.
Today's customers know exactly what they want from your service experience. They know which channels they prefer for which interactions, and they know what should happen after they connect. These trends are particularly strong among millennials, who recently surpassed Baby Boomers to become the nation's largest living adult generation. Businesses that provide what customers want, when and how they want it, position themselves well to inspire long-term customer loyalty.
Consider the following outcomes from recent surveys:
It can be tempting for companies to claim they've achieved an "omnichannel experience" if they offer multiple channels to choose from, but successful customer care teams know that omnichannel is about much more than that.
A true omnichannel experience entails offering a choice of numerous channels and creating a truly seamless experience between them. If, for example, a customer contacts a company about a particular issue via Facebook Messenger on Monday and then speaks with an agent about a different but related issue on Tuesday, she expects the business to have the context of both interactions.
Another important reason to prioritize meeting (and hopefully exceeding) customer expectations is the power that consumers hold when it comes to your brand reputation. Social media enables your customers to share their experiences instantly with an audience of hundreds or even thousands—and they're not shy about doing it. In a recent survey by Salesforce, 62 percent of consumers say they share bad experiences, and 72 percent will share positive experiences. Bottom line: your customers can be your greatest brand promoters or your biggest detractors, so keeping them happy is of no small importance.
It can be tempting for companies to claim they've achieved an "omnichannel experience" if they offer multiple channels to choose from, but true omnichannel entails a seamless experience as customers move from one channel to another.
2. When your agents win, everybody wins.
The average customer service representative may answer 50 or more calls per day, spending every working hour listening to customers, answering their questions, connecting them to the right resources (or to other agents), looking up information scattered across various sources, and following up to close out cases.
Given the volume of demands—and frustrations—service reps deal with on a daily basis, it's little wonder that turnover rates in call centers range between 30 and 45 percent. Replacing those lost agents is no small matter, as the average cost of training new agents is $7,500 per employee.
Fortunately, upgrading your customer service goes a long way towards reducing agent frustrations, making their jobs easier, and enabling them to focus on more interesting, challenging work. For example:
Automated voice transcripts

 

remove the need for agents to divide their attention between listening to callers and taking notes, allowing them to focus 100 percent on the conversation.
AI solutions

 

can monitor call and messaging transcripts to suggest solutions and next actions, so agents won't have to dig through multiple resources to find the information they need.
Virtual agents

 

can handle simpler requests and problems, freeing agents from spending time answering routine questions and addressing simple needs such as password resets or checking the status of an order. 
Not only are happier, more satisfied agents more likely to stay with the organization—they're more likely to deliver positive experiences for your customers, which as we've seen is key to customer loyalty and retention. Happier agents also tend to be more productive and can play a key role in cross-selling and upselling products and services, which benefits the business' bottom line.
3. You'll tap into new sources of customer data and new insights.
Have you ever considered how much data is lost from phone calls, social media posts, and other interactions that may not feed directly into your systems?
Advances such as automated call transcription, omnichannel conversation monitoring, and virtual agents enable organizations to access previously untapped sources of customer data. Add AI and advanced analytics to the mix, and they can easily convert this data into valuable insights about their customers. For example, AI can be used to analyze call transcripts and extract key words and phrases that may indicate a customer is a good candidate for a specific offer. And advanced analytics can be applied to social media conversations to identify recurring problems that may be causing some customers to leave.
In today's fast-moving environment, competitive advantage goes to businesses that make the best strategic use of their data. By enabling organizations to digitize, aggregate, and analyze new sources of customer information, the latest customer service technologies can help them advance towards their digital transformation goals.
The time is now
If your organization has been postponing transformations to customer care infrastructure, there's never been a better time to make it a priority. We can help you define a customer service strategy that will give your business a competitive edge not only in the current environment, but also in years to come. You'll be doing the right thing for your customers and your agents, plus you'll be creating a source of decision-making data that can uncover new possibilities and create a competitive advantage.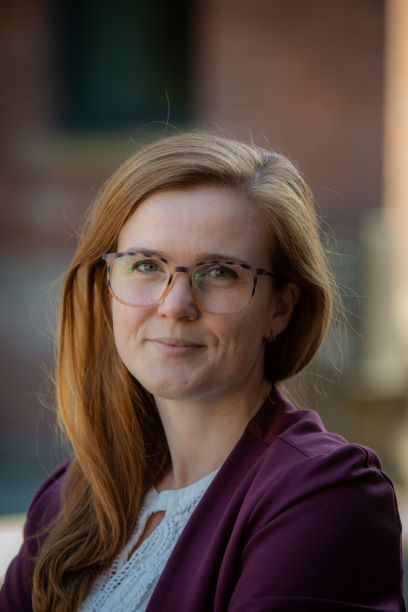 Alexis Greenwood is a manager in the Logic20/20 Digital Transformation practice, focused on offerings development and innovations. In her experience as a business systems analyst, she enabled change through development of low-code platforms, including Salesforce and ServiceNow, custom applications, virtual assistants, and a variety of tools including ERPs, ITSM tools and CRMs.