Quick summary: Augmented reality company OneCourt is advancing accessibility at live sporting events and inspiring local businesses.
At Logic20/20, we know the thrill that comes with attending a live sporting event. Our headquarters face the Mariners' baseball stadium, and we're just a 10-minute walk from the home of Seahawks football. On game day, the atmosphere and excitement are unbeatable.
However, not everyone has equal access to live sporting events. Globally, the World Health Organization shows that there are over 2.2 billion people with vision impairment or low sight, and stadiums have fallen behind when it comes to accessibility.
OneCourt, an augmented reality company, is determined to make live sports more accessible for people with visual impairments. Their touch-based solution physically represents sports data in real time, using computer vision and machine learning models, so people can experience the movements of the ball and players with their fingertips.
Working with the Logic20/20 team
At Logic20/20, we believe in accessibility and reinvesting in our communities. Sacha Stjepanovic, Senior Director at Logic20/20, is highly involved with social entrepreneurship with Social Venture Partners (SVP), Seattle Pacific University and The University of Washinton and heard about OneCourt from the Dempsey Startup Competition.
Stjepanovic was inspired by their focus on innovation to make a difference. He invited their team to present to our commercial organization at our Seattle headquarters.
"Our business is committed to supporting our community and helping social entrepreneurs succeed. OneCourt's mission is inspiring and a good reminder that we can all make a difference", said Stjepanovic.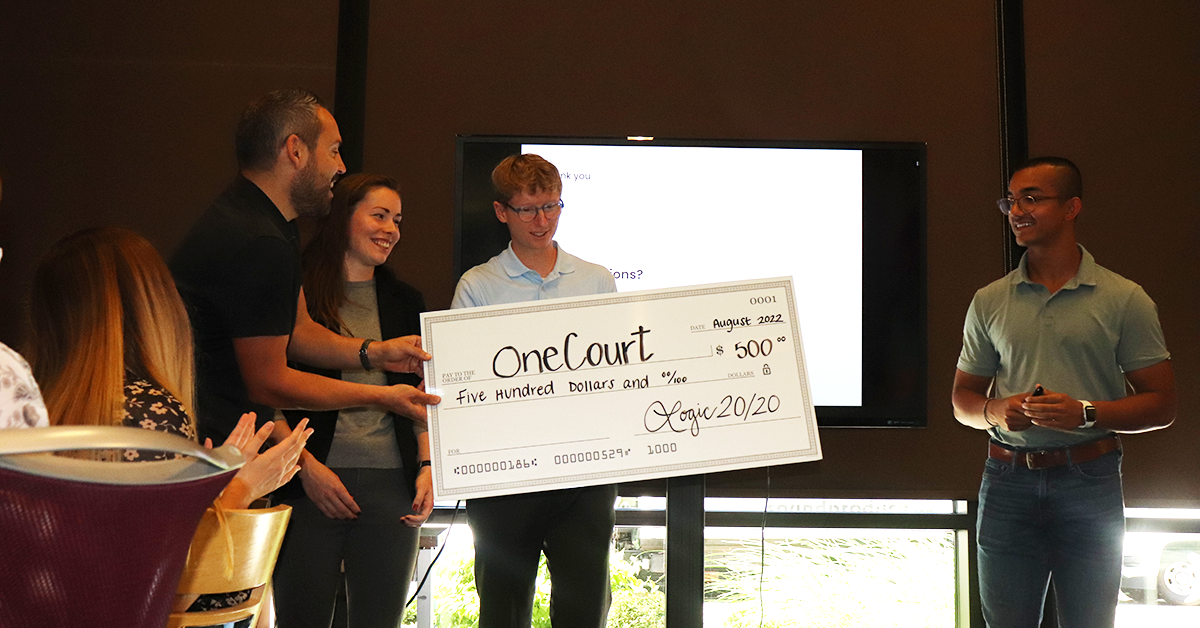 How to get involved
The OneCourt team comprises 13 incredible students from the University of Washington. This team has completed their initial rounds of user testing with the functional prototype. They will be running live testing in partnership with the University of Washington Tennis Team in the fall of 2022.
As the OneCourt team continues to conduct research and evangelize their solution to professional sports stadiums, they could use your support. The main way you can support their team is through mentorship and connection. If you or someone you know works in accessibility, technology, sports media, or has a visual impairment, please consider making an introduction to the team!
To learn more about OneCourt, or to contact their team, visit their LinkedIn page: linkedin.com/company/onecourt/about/.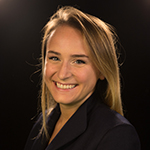 Courtney Lynch is the Senior PR & Marketing Specialist at Logic20/20 and media contact.