Business agility is a pressing topic for companies around the world thanks to the increasing economic impacts of COVID-19. Organizations are shifting their focus, trying to adapt to a very unusual set of shared circumstances. Plans and best practices change daily, if not hourly, keeping employers and employees on their toes. For some, this uncertainty has meant bankruptcy, while for others, it's been a test of back-drawer contingency plans.
Predicting the future is impossible, no matter how carefully you plan. So how can companies stay prepared for whatever comes next?
There are two key priorities for becoming an agile business:
But let's start from the beginning.
What does it mean for a business to be agile?
An agile business is one that can pivot quickly without significant damage to its product, operations, workforce, or reputation. Pivoting may be required in response to an internal stimulus (such as shifting resources) or an external one (like customer needs, industry trends, or world events). In order to do this, a business must have a holistic understanding of its resources, finances, processes, and vision. This can range anywhere from average lead time to expected customer behavior to predicted hiring adjustments.
Benefits of business agility
Agility is a valuable trait for three key reasons:
It correlates strongly with the long-term durability of an organization.
It provides confidence when employees are faced with uncertainty.
It reinforces the strength of customer relationships.
So how can a business become agile? By conducting a thorough analysis of its costs and processes.
Why are strategic cost management and process optimization key to business agility?
Strategic cost management improves agility by:
optimizing ROI
eliminating unnecessary spending
creating a financial buffer
Process optimization improves agility by:
increasing productivity
identifying critical paths
documenting procedures and value streams
Let's dive into these one by one.
Strategic cost management
Business agility requires sound financial footing. Strategic cost management optimizes finances in two categories: "costs that support the organization's strategic position and costs that weaken it or have no impact."
Strategic cost management step-by-step
The strategic cost management process can be done most effectively using analytics tools. It should be overseen by key stakeholders from each line of business, providing a forum for discussion and equal involvement, regardless of department.
1. Affirm the organization's position and differentiators. What sets the organization apart from its competitors? What is its strategic advantage?
2. Categorize costs. With the above in mind, separate strategic costs (those that support this organizational identity) from non-strategic costs.
3. Review previous financials. How has past spending affected strategic initiatives?
4. Optimize current and planned spend. Confirm that expected costs support the organization's strategic position. Consider long-term investments in automation, infrastructure, and governance practices.
Strategic cost management can reduce costs related to:
Transportation.

 

With the rising cost of parking in many metropolitan areas, many businesses cut costs by shifting to on-call transportation services like Lyft or Uber.
Software management.

 

To reduce IT overhead, companies can use packaged software solutions that include maintenance, troubleshooting, and more, such as Software as a Service (SaaS) or Infrastructure as a Service (IaaS) solutions.
Computing.

 

Investing in modern infrastructure is a common first step for businesses trying to improve agility. Cloud technologies like AWS (for storing data) and Azure (for computing data) provide a significant reduction in operating costs.
Workspaces.

 

Many organizations are minimizing overhead by using co-working spaces or

 

allowing employees to work from home.
Process optimization
Another way businesses can become more agile is through process optimization. With confidence that procedures are as lean and productive as possible, companies have a clearer understanding of business operations and can more confidently set budgets and allocate resources.
"Quality is never an accident; rather, it is always the result of high intention, sincere effort, intelligence direction and skillful execution; it represents the wise choice of many alternatives."
Process optimization step-by-step
1. Choose a process. Find or create a list of processes that are candidates for improvement. This could be based on a specific urgency, departmental need, or pressure exerted by the unrefined process.
2. Analyze it from every angle. Identify problem areas, bottlenecks, resource inefficiencies, and other issues. Also identify successes and contributors to productivity.
3. Optimize the process. Refine it into the leanest, most critical path from start to finish. Every organization will have unique priorities and teams that must execute the process, and all these factors should contribute to its success.
4. Periodically revisit optimization. As circumstances, priorities, and employees change, processes also evolve. Companies should monitor their processes for new opportunities for improvement, especially when changes elsewhere in the organization influence a process.
Value stream mapping is a helpful approach to identify the critical path in any process. It shines a light on the following important questions:
What in this process adds value?
What removes value?
What are all the steps required to produce the final product?
How many workstreams are involved? Are any of them redundant?
How are human and digital resources used?
How does the organization define and measure success for this process?
With optimized processes, businesses can expect increased efficiency and clarity, as well as an easier compliance process.
A note on change management
Both strategic cost management and process optimization require participation from stakeholders from across an organization's hierarchy and lines of business. Regardless of who is involved, long-term success is only possible when these cost and process adjustments are made in concert with change management. Organizations should prepare by considering how to overcome employees' natural resistance to change, how to communicate change properly, and how to determine whether their efforts were successful.
Where to go from here
With strategic cost management and process optimization under control, agile businesses are better prepared to react to unexpected circumstances.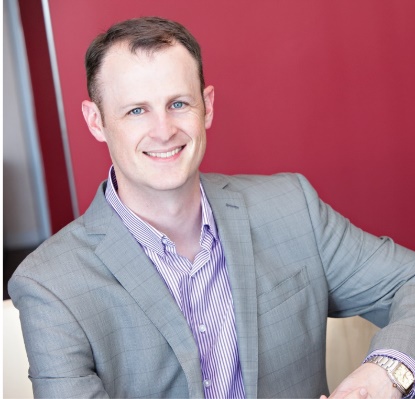 Rich Sturm is Director and Practice Lead of Strategy & Operations with extensive experience in developing customized client solutions for operations leadership, strategic change, performance optimization, and more.