Consumers' expectations of the customer service experience have been rising steadily for the past several years—and the escalation continues. In a recent survey by Microsoft, 55 percent of consumers said they have higher expectations of customer service than they did just one year earlier. Pressures applied by the coronavirus pandemic in 2020 have only increased expectations and forced digital interactions to the forefront, highlighting the need for operational and infrastructural changes in many companies.
If businesses are to win the loyalty of today's consumer—and keep it over time—a comprehensive customer service strategy is an increasingly critical component of success. The strategic process enables businesses to build a roadmap for delivering the experiences customers want, helping agents do their jobs more easily and efficiently, and delivering the data needed to know customers better. Inevitably, technology tools are essential to ensuring successful implementation of the customer service strategy and achieving strategic goals.
In this article, we'll explore four technology enablers that are helping businesses drive digital transformation in their customer service organizations, and we'll offer some tips on what to look for in choosing the right tools for your organization.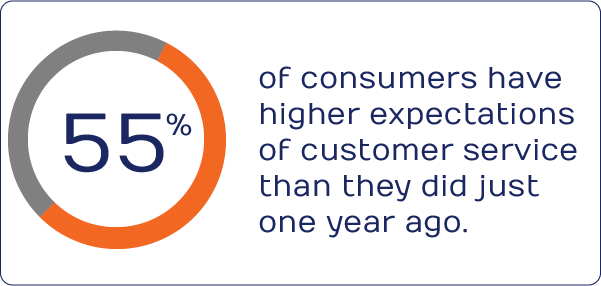 1. Real-time voice transcription
Telephone continues to be a primary channel for customer care, with 93 percent of consumers saying they still rely on phone-based service, even with a host of digital options available. While the tried-and-true customer service phone call is here to stay, businesses are implementing voice transcription technologies that enable them to elevate each call into a relationship-building connection—and deliver additional benefits along the way.
When calls are automatically transcribed in real time, the agent can focus on the customer instead of on taking notes. The caller benefits from receiving the agent's undivided attention, while the business captures valuable data that can help them better understand their customers.
Here's what to look for in choosing a voice transcription solution for your organization:
Output resembling that of a high-quality manual transcription, including punctuation and formatting
Ability to add custom vocabulary words, such as product names and industry-specific technical terms
Multi-language comprehension
Ability to identify and, if necessary, redact personal information covered by data privacy laws such as GDPR and CCPA
Rapid transcription, providing text within seconds of the spoken utterance—as close to real-time as possible
Ability to differentiate between different voices in a conversation
Ability to understand accents, different sound volumes, and poor quality streams
Integration with service management tools such as CRM, ticketing solutions, and telephony infrastructure

2. True omnichannel integration
Even though the phone still dominates customer service channels, customers increasingly leverage social media, text message, email, virtual agents, and websites—and they demand a seamless omnichannel experience. "Omnichannel" means much more than offering a variety of channels. A true omnichannel experience entails a seamless flow of information from one channel to another, so that any interaction on any channel benefits from a complete history of customer touchpoints.
If a customer makes contact via text message about a particular issue on Tuesday and then calls the contact center on Thursday, the agent taking the call should have the details of the earlier interaction—and all interactions that preceded it—eliminating need for customers to tell the same story over and over. Ninety percent of customers in a recent survey confirmed that they want "true omnichannel service" from the organizations they do business with.
AI can enable better omnichannel experiences in a variety of ways, limited only by our ability to define use cases that are enabled by rapid assimilation of information. One example use case might be for routing a customer to the warranty department after they've verbally said, "Is my phone still under warranty?"
Here's what to look for in a platform when your focus is on supporting omnichannel service:
Ease of integration for social media, messaging, and other channels of choice
Seamless transition between voice and text formats
Scalability to adapt to peaks and valleys in demand
Ability to integrate AI for automatic skills-based routing to the specific agents who can address the customer's concerns
Historical and real-time analytics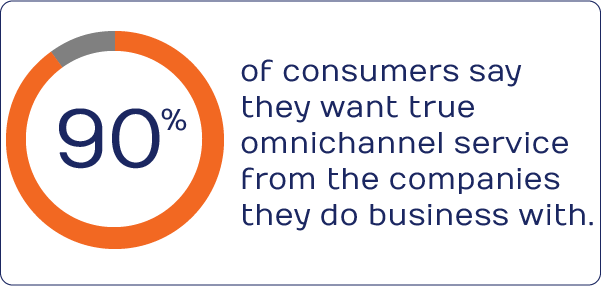 3. Virtual agents
Today's virtual agents (VAs) have come a long way from the simple chatbots of years past. The combination of AI and machine learning enables modern VAs to handle complex issues, access numerous data sources simultaneously for prompt resolution, and even determine when a customer should be routed to a human agent.
With the growing popularity of Siri, Alexa, and Google Assistant, customers are becoming more flexible in the ways they interact with businesses, as long as they can get answers as quickly as possible. In a survey by Forrester, 37 percent of consumers said they have used a virtual agent on a website, and nearly that many have used a VA on a smartphone.
The latest generation of virtual agents leverage advanced AI to identify the intents behind user requests with a high level of accuracy and to integrate with back-end systems in formulating responses. As a result, consumers enjoy a highly personalized experience, while advanced natural language processing can so closely mimic human conversation that consumers may not even realize they're interacting with a bot.
Here's what to look for in choosing a virtual agent solution for your organization:
Ability to "tag team" with human agents to address simpler issues and hand off more complex tasks to the agent as they arise
Ability to evaluate customer sentiments and route the caller to an agent if anger or frustration is detected
Advanced tools for analyzing interactions for opportunities for improvement, iteratively improving the VA's ability to understand the customer's need and increasing the number of use cases supported
The combination of AI and machine learning enables modern VAs to handle complex issues, access numerous data sources simultaneously, and even determine when a customer should be routed to a human agent.
4. AI-enabled insights for agents
Agents are the front line of the organization. Do they have at their fingertips the context of all known customer information and the resources needed to address issues quickly? Or is the business missing opportunities to streamline the experience and delight the customer?
As soon as a customer's identity is verified, AI-powered applications can access multiple data sources (e.g. sales, product, financial, etc.) to bring up a complete, accurate history, eliminating the need for the customer to tell her entire story—if those sources are integrated. The agent is spared the frustration of having to click around to multiple resources to find the answers they need while the customer waits, and the customer benefits from faster resolution of her issue.
Here's what to look for in choosing an AI insights platform for your organization:
Ease of integration with existing business infrastructure for sales, product, financial data, etc.
Customer-specific information delivered straight to the agent as soon as customer identity is verified—no need for the customer to go through her entire story
Insights accessed from the marketing, sales, and service teams as well as outside tools
Integration of all apps and tools that house relevant information
(Story continues below graphic)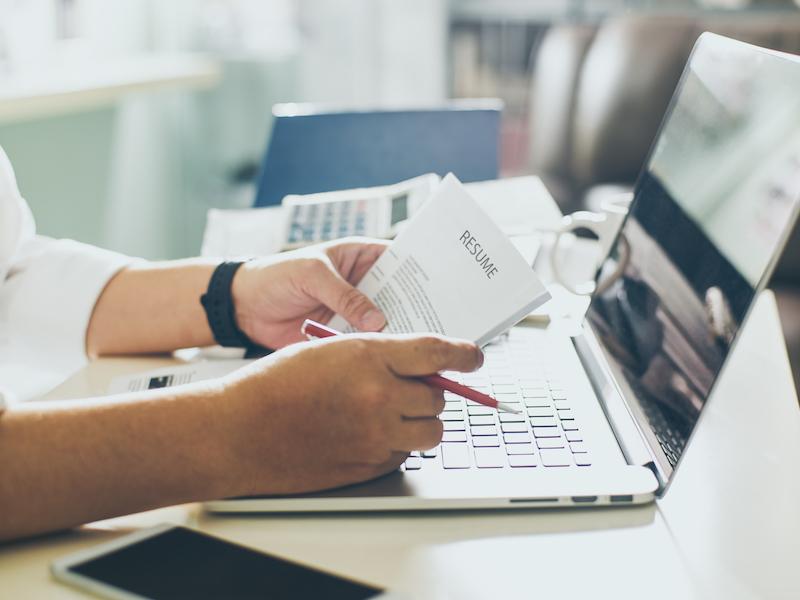 Digital transformation done right
We create powerful custom tools, optimize packaged software, and provide trusted guidance to enable your teams and deliver business value that lasts.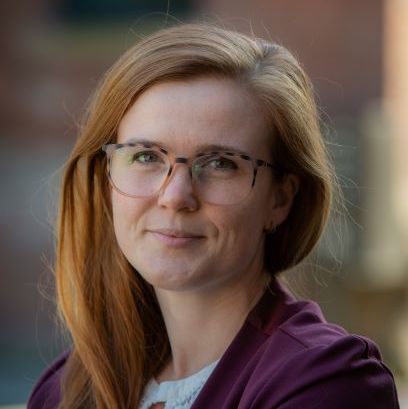 Alexis Greenwood is a manager in the Logic20/20 Digital Transformation practice, focused on offerings development and innovations. In her experience as a business systems analyst, she enabled change through development of low-code platforms, including Salesforce and ServiceNow, custom applications, virtual assistants, and a variety of tools including ERPs, ITSM tools and CRMs.