Chatbots have many potential benefits, and companies are integrating them at unprecedented rates, forecasting lower customer care costs, faster response times, and explosive growth—but only with a well-planned virtual assistant. The role of customer service representative is also shifting to accommodate this technology, and a new kind of relationship is growing between agents and artificial intelligence.
So, what is the best way to create and implement a solution that lasts? Below are four virtual assistant pain points—and tips for how to resolve them.
Reason 1: Your assistant has poor customer engagement.
Solution: Get to know your users better.
Before advances in Natural Language Processing (NLP) and machine learning (ML), many users were discouraged by the limited vocabulary of chatbot messengers, oftentimes in the very first exchange. Today, the conversational ability has improved tremendously. How else can companies increase customer satisfaction?
• Prepare use cases early in development. Your design process should be user-focused, since thorough definition of personas is essential to understanding how and why people will use your virtual assistant.
• Meet your users where they are and customize per channel. Think about where customers will actually engage. Regardless of whether your assistant is on your website, integrated into a social platform like Facebook, or in a standalone app, it's important to be convenient and easy to find.
• Leverage solutions with advanced context capabilities. With proper design, bots can save user preferences and information from one interaction to another, accelerating subsequent interactions with the same user.
Successful deployment requires a well-thought-out plan, including proper training of the customer care agents that work in tandem with virtual assistants. It's vital to educate your employees about what these chatbots can do, how they fit into a training workflow, and what changes may occur as overall use increases.
Reason 2: Your assistant doesn't provide enough value.
Solution: Use technology to your advantage.
The core value of a digital assistant is the information it provides. Virtual customer assistants have gained traction in the last five years, with capabilities expanding year over year. Many websites feature assistants willing to help customers with a range of tasks, whether shopping for clothes, booking travel, or simply asking for a store's location and hours. If that information is slow, outdated, incorrect, or simply unavailable, users are quick to depart and not likely to return. To combat this, businesses should: 
• Integrate legacy systems. Your tool must communicate with existing business systems to access relevant records and reduce the number of clicks needed for the customer to get an answer.
• Prioritize contextual understanding. Users expect a smooth and productive experience wherever and whenever they need it, and that's difficult if the virtual assistant loses track of information from one question to the next.
Reason 3: Your assistant tries to do too much too fast.
Solution: Keep it simple.
With increasingly detailed vocabularies, broader contextual understanding, and improved conversational recall, chatbots can sometimes seem almost human. Others are so limited, it's easy to tell they're not. As this technology develops, companies may be tempted to try to entirely replace human abilities—but this is impossible. Trying to do too much too soon will only disappoint, confuse, and likely alienate your customer. Instead, keep it simple: 
• Choose one or two priorities for the function of your assistant. Don't try to provide services that aren't related to your main goal. Experiment the assistant internally first to refine the features and conversational capabilities.
• Stay aware of new AI. Machine learning technologies are improving rapidly. A bot from even two or three years ago would not provide the right level of service today, since conversational AI has changed so much.
Reason 4: Your users feel deceived and/or can't reach a human agent.
Solution: Treat your users as you would like to be treated.
Building and maintaining trust is a cornerstone of successful customer relationships. For customers, there's nothing more frustrating than feeling taken advantage of. Virtual assistants should not harm a company's brand identity, but unfortunately some companies miss the mark. Whether it's being less than forthcoming about the presence of artificial intelligence or less than proactive about escalation, these companies set themselves up for failure. According to Forrester, "A whopping 60% of chatbot deployments in 2019 will not have effective live-agent safety nets attached to web chat sessions." That doesn't lead to a continued, mutually beneficial relationship. Instead, companies should: 
• Be transparent. Emphasize up-front that users are not interacting with a human. Leave no room for surprises.
• Be clear about what the chatbot can do, but remind users of a simple, fool-proof way to escalate to a human if they need to.
• Ensure systems are in place for getting customers to the right person as soon as possible.
• Follow through. If you've promised the user timely and easy escalation, don't drag out the process.
Automation of conversational messaging has a learning curve, both for the users and in public perception. Customers have been quick to embrace messaging but have high standards for virtual assistants. Fortunately, solution providers are building tools that exceed these expectations, and users are taking notice. Just as people learned how to use a website in the 1990s or an app in the 2010s, they are now learning to use virtual assistants. E-commerce and digital interaction are on the verge of entering a new era, and with the right strategy in place, businesses can use virtual assistants to take their customer care to new heights.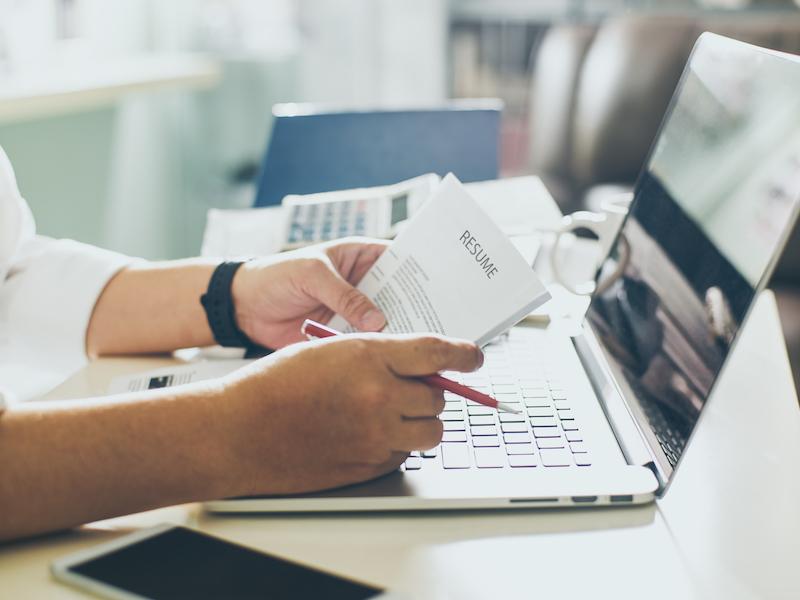 Digital transformation done right
We create powerful custom tools, optimize packaged software, and provide trusted guidance to enable your teams and deliver business value that lasts.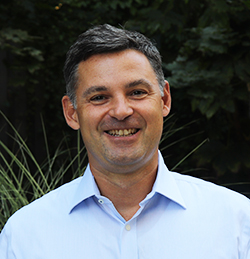 Lionel Bodin is the Director of Digital Transformation at Logic20/20. He manages highly complex, multi-faceted digital programs related to CRM systems, cloud and on-prem implementations, Big Data, and more.