"Based on your recent experience, how likely are you to recommend Acme to a friend on a scale from 0 to 10?"
This is the million-dollar question—literally! A customer's answer to this question contributes to a company's overall transactional net promoter score (tNPS), a metric that reveals the likelihood that customers will recommend that company's product or service to others. In other words, do they like you? Really like you?
A positive tNPS score equates to a high percentage of customers who are promoters—those willing to buy more product, recommend to friends, evangelize on social media, etc. Promoters boost business, correlating a higher tNPS score to higher profits.
What is tNPS?
The Net Promoter Score (NPS) is a widely accepted metric for determining customers' willingness to recommend an organization to others—in other words, to become a "promoter." A transactional net promoter score, or tNPS, is a type of NPS that focuses on the customer's sentiments regarding a specific transaction. (This is different from a relational net promoter score, which assesses the overall strength of the business' relationship with the customer.) If your organization sends follow-up surveys asking customers for feedback based on a recent experience, the results contribute to your tNPS score.
tNPS and customer care
In the world of customer care, tNPS provides an immediate glimpse into the performance of customer service interactions and is an effective way to monitor customer satisfaction. Customer satisfaction is influenced by many factors, including the issue, the customer's feelings leading into the interaction, the outcome of the interaction, and the agent's approach to and handling of the interaction. Solve the problem and satisfy the customer, with the ultimate goal of converting them into a brand "promoter." Then, following the customer care interaction, ask the brief question for the tNPS survey: "Based on your experience, how likely are you, on a scale of 1–10, to tell your friends about us?"

When conducted across thousands of customer care interactions, this simple tNPS survey creates a rich source of quantitative data about customer sentiment. Asking the question may be simple, but converting customers to "promoter" status is definitely not an easy task.
What is considered a "good" or "bad" tNPS score?
The criteria for a "good" or "bad" tNPS score can vary widely across industries and geographic regions, so it's important to do some research in advance. In general, a score below 0 indicates the business has serious issues to address; a score between 0 and 30 is usually regarded as good, but indicates some room for improvement. A score over 30 suggests the organization has more happy than unhappy customers, and if your score is over 70, you're probably getting a steady stream of referrals. Again, these are highly generalized criteria, so interpreting your organization's tNPS scores will depend heavily on the averages for your industry and region.
How to increase tNPS using messaging platforms
Typical customer service interactions are dreaded experiences for customers and usually involve pressing numbers and pound signs into an IVR phone system, being directed and redirected, repeating a problem to several agents in the hope that one will have the solution, and wasting way too much time. Using email to reach an agent and explain a problem? Forget about it.
However, in the digital age, preferred communication channels have changed, and leading companies have recognized that customer care communications need to change, too. The majority of consumers prefer communicating through messaging. In a recent survey, 30 percent of consumers said they would contact their company more frequently if texting were an option. If you are seeking happy customers and a positive tNPS score, follow the customer's lead and invest in converting customer care to messaging platforms.

Messaging provides a platform for customer care that is frustration-free and gets customers to "How can I help you?" faster. This is achieved through a conversational user interface within websites, mobile apps, or even text services. In addition to greater customer satisfaction levels, conversational user interfaces unlock new automation use cases by pairing real-time machine learning and artificial intelligence to ensure a quick, seamless interaction with human or non-human agents.
How does messaging lead to happy customers and high tNPS?
Messaging customer care features take a holistic approach to enrich the entire customer journey.
Messaging interface available 24/7
Within an application, customers can access customer care through chat at any time. Forget about picking up the phone or searching for customer service contact information. At any time, day or night, customers can easily navigate to the help section of an app or look for the pop-up conversational AI.
Increased clarity
Resolving a problem over the phone is always a pain. Whether it involves customers trying to track down account numbers for authentication, bad sound quality, spelling out words, or repeating sentences, phone-based customer care is an inefficient way to collect information and solve problems. In contrast, messaging platforms can access existing customer data automatically at the beginning of an interaction, streamlining authentication and jumping into solving issues. If customers have trouble explaining their issue through text, they can send a photo or video within the messaging interface.
Efficiency through AI
AI-enabled virtual agents can begin a customer inquiry and determine whether it can solve a problem on the spot or will need to direct the customer to the right human agent. As long as virtual agents are clear about their digital identity, customers are typically okay with the engagement. The partnership between virtual and human agents means simple issues are resolved faster and human agents can devote their efforts toward finding creative solutions to more complex issues.

Conversational AI can be programmed to recognize issues before they occur and can be triggered to engage with customers after certain behaviors happen within the application. For example, if the customer seems to be lost or begins to interact with the search function, the virtual agent can engage. Virtual agents can help get customers back on the right track before frustration sets in.
Furthermore, virtual agents can be used to support human agents during their conversations with customers. Using natural language processing (NLP), virtual agents can monitor communications, identify the purpose of the discussion, and then share relevant knowledge management artifacts with the human agent to facilitate the discussion.
Seamless integration
Messaging platforms can be interconnected with SMS, email, voice and even digital payment networks. For example, if a customer is in the middle of a purchase and contacts customer support, the agent can first answer the question through chat, and then effortlessly assist the customer with completing the purchase.
Continuous improvement
The text-based data provided by customer care engagements provides valuable insights about what content or features are creating problems for customers or what information is lacking. These insights can be leveraged towards building improved, future iterations of an application that are more customer-focused.
For companies seeking a higher tNPS score in customer care, building a messaging platform to engage customers just may be the avenue to more promoters. Messaging through a conversational user interface provides a richer experience for customers, quickly solves issues, and leaves customers feeling satisfied. It's a win for customers and a win for companies—and their tNPS scores.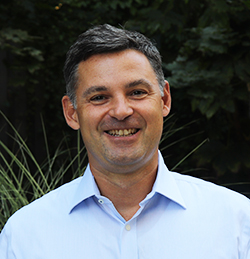 Lionel Bodin is the Director of Digital Transformation at Logic20/20. He manages highly complex, multi-faceted digital programs related to CRM systems, cloud and on-prem implementations, Big Data, and more.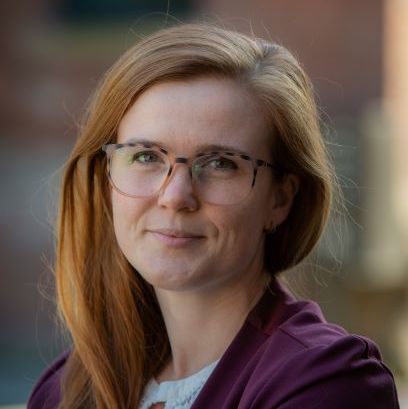 Alexis Greenwood is a manager in the Logic20/20 Digital Transformation practice, focused on offerings development and innovations. In her experience as a business systems analyst, she enabled change through development of low-code platforms, including Salesforce and ServiceNow, custom applications, virtual assistants, and a variety of tools including ERPs, ITSM tools and CRMs.